Freight and pallet delivery to Austria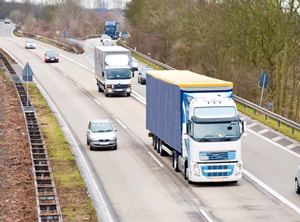 Only a few UK haulage companies and freight forwarders are able to provide international cargo and freight to Austria on daily basis and we are among these few. Many UK to Austria freight forwarders are much likely to spend days in order to collect and get their shipment arranged and loaded into a full truck load. But we are able to collect and ship goods on daily basis from the UK to Austria and from Austria to the UK.
This ensures that delay is not experienced in our groupage van transport or shared container haulage to Austria. We satisfy the requirements of the exacting part load shipping to Austria with our next day pallet delivery services. A cheaper alternative is our economy groupage transport which has a time frame of 48 hours or 2 days.
We do not transport only commercial or business cargo from the UK to Austria and Austria to the UK. We also deal with shipping personal effects. We utilise our partners for furniture delivery and your personal goods removals. We offer shipping of any type of household items be it single piece of furniture or the entire house removals. We can also deliver pallets from France to Austria, Belgium, Holland, Poland, Germany, Portugal, Turkey and all Europe. We will compare cargo shipping costs from many UK and Austrian freight forwarders to offer you best deal.
Express pallet delivery to Austria from UK
A lot of UK to Austria freight forwarding companies that compare with us are able only to deliver pallets to Vienna but we have a nationwide coverage for our cheap express pallet delivery from the UK to Austria thanks to our additional depots in both northern and southern parts. Besides, we also have nationwide coverage in the UK and are able to collect shipment for courier pallet delivery to Austria from London, Leeds, Manchester, Birmingham, Bristol, Cardiff, Glasgow, Edinburgh and all parts of Wales, Scotland, Ireland and England.
We transport cargo with our van or truck through Euro-tunnel or Dover and from there the van will go to our locations in different parts of Austria, namely, Vienna, Linz and Graz depending on the location the consignments are booked for. From our depots in these major areas, we are able to make express freight to Austria deliveries to all the nine provinces which include Vorarlbergy, Tyrol, Burgenland, Upper Austria, Lower Austria, Carinthia, Vienna, Styria and Salzburg.
High volume of cargo shipment to and from the industries and commercial establishments of Austria is generated in the states of Upper Austria, Lower Austria and Vienna as these states are the most densely populated parts of the country. Another state that has high volume of pallet haulage to Austria is the agricultural state of Burgenland.
The location of these states gives them easy access to the valley of River Danube. Environment of the other 5 states does not favour heavy industry and long-distance trade because of their location in the Alps. Despite that, we feel glad to tell you that we provide delivery services to all parts of the country. We are not limited to the capital city of Vienna but to other major cities and towns such as Krems, Leoben, Baden, Wolfsberg, Leonding, Bregenz, Klosterneuburg, Feldkirch, Grazs, Salzburg, Linz, Klagenfurt, Innsbruck, Klagenfurt, Wels, Villach, Steyr, Wiener Neustadt, Sankt Polten, Dornbirn and others.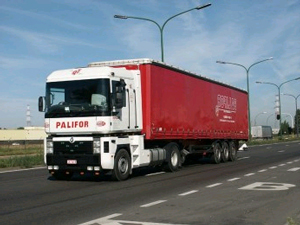 Cheap freight forwarder to Austria are an independent, reliable, professional and experienced haulage companies that provide services from the UK to Republic Osterreich which is how the Austrians refer to themselves in their Bavarian dilate of German.
We provide international pallet shipping services at the most affordable rates. With our competitive road freight to Austria, you are able to cut cost on your products shipment. Though, we are a family run-business, we are able to provide the best customer service experience to our client.
We are capable of transporting different kinds of consignments such as printers pallets, wooden pallets, plastic pallets, stretch wrapped or shrink wrapped pallet, UK/Euro export pallets, skid/stillages/cages/stackable and non-stackable pallets and 120 x 100 and 120 x 80cm base pallets. We can transport cars, engines, extensions, food, heavy machinery.
The total length of the 18 Austrian autobahns (Bundesautobahnen) is 1,720km and they cover the entire country having a speed limit of 130km/h. With this speed limit, even our largest van is able to convey consignment to the various parts of the country via these express-ways and the helpful Alpine tunnels. Cheap Pallet couriers to Austria from London, Bristol, Newcastle, Sheffield, Leeds, York, Derby, Kent have local partners that can provide you with assistance in respect of further logistics when they are required. We offer competitive rates for both our same day and 48 services. They can be used as a suitable alternative to flagship express cargo services by dedicated courier van throughout Europe.
Haulage companies to Austria
Austria has a lot of well-known classical composers such as Franz Schubert, Johann Strauss and Wolfgang Amadeus Mozart who have made the country to be very popular. But our area of concentration is last minute pallet delivery to Austria from UK and if you ask us about that, definitely, you will be glad with the reply you will get from us. Cheap haulage companies to Austria from UK provide shared or part load van transport and containerised goods shipping services also known as groupie with unmatched degree of priority when compared with the freight forwarding services of other freight forwarders to Austria.
Your consignment will be transported to or exported from Austria into the UK within the best possible transit times which remains only the aspiration of most of our competitors. The most dominate cargo exports to Austria are machinery and equipment, motor vehicles, metal goods, textiles, paper and board, foodstuffs, iron and steel. On the other hand, the major imports are metal goods, motor vehicles and food stuff. Oil products are highly required for daily business-to-business trade. Contact UK to Austria hauliers and compare pallet delivery costs.
If you have any special requirements for shipping to Austria, feel free to contact us as we will meet your international moving requirements. Our cheap pallet courier to Austria team will be able to import or export freight from Austria regardless of the description be it bulky items, machinery, awkwardly shaped or sized items, manufactured products, heavy/big/tall/high/long part-loads or full-loads freight to Austria. We have all it takes to handle any transport and logistics issues that you have.
24/7 pallet transport to Austria
If you are looking high and low for a cheap or short notice 1,000 mm × 1,200 mm pallet, frozen food, 15ft container, kitchen stuff, manufacturing machinery or any other freight delivery to Austria from the UK we should be able to help.
Mostly our association of determined UK and Austrian freight distribution firms has the right equipment to provide a span of urgent road transport services at as soon as a very short notice and at a cheap price. We not only send freight and mammoth industrial equipment from the UK to Austria but we also carry out freight and any other freight shipping from Austria to the Great Britain, Sweden, Denmark, Croatia and all EU countries.
Our lately finished moves cover:
Next day chilled food haulage to Kapfenberg and Wels from Cardiff
Cheap machinery transport to Innsbruck from Stoke-on-Trent
Economy six pallets delivery to Wiener Neustadt from Stirling
Emergency 40ft container shipping to Klosterneuburg from Aberdeen
Last minute refrigerated meat removals to Feldkirch from Cambridge
Short notice moving to Austria by land of a diverse span of farm and vegetables & fruits processing machines such as stump grinders, boom trucks, u. v. coaters & dryers, pumps and forage harvesters
Express man and a van UK for moving house storage boxes and shed contents haulage
Urgent heavy items and scooter export to Steyr from the UK
Free ride quick cargo to Austria delivery rates prediction, tender
Pallet delivery Ireland to Austria
Whether you desire to pick up and deliver only 1 pallet, transport a tanks container or book next day shared Box, 7.5 Tonne 24ft or LUTON BOX lorry our UK to Austria international delivery companies are the best transport company to contact. We also are trained to export each size of heavy duty containers - twenty foot, mechanically refrigerated, 1/2 of shipping, domestic goods, wooden box containers and etc.. We also are able to provide remote storage and long and short term storage for miscellaneous mixtures of cargo - computer desks, machinery, lofts contents, squash balls, excess baggage, kitchen packages, machines, cars and many more. It does not matter what your removal or transit needs will be we price how much is to collect and haul pallets, container, refrigerated products, considerable goods or every other merchandising freight to Austria from England, Scotland, Ireland and all Britain. With our cheap goods on pallets air and sea shipping solution and with the large batch of 24/7 UK and Austrian cargo distribution firms you can receive and review approximate cargo to Austria costs within as little as a few glints.
Same day freight courier companies to Austria
Should one of your clients want to have the meat and fish, heavy equipment, corpulent extra luggage, ample 20 feet container or some other business fish and sea food lugged on the same day and forwarded 10 hours later we are the long distance UK to Austria goods on pallets couriers that would be satiated to help you save money.
Our second to none, prompt, economical and express cargo courier to Austria from the United Kingdom is experienced enough to plan every cargo export on any obtainable flow. We will be happy to send every leviathan freight from Lichfield to Villach, export or import fresh food to Linz from London, carry out emergency 800 mm × 1,200 mm pallet road transport to Guimarães from Newport, forward swap bodies container to Amstetten from Birmingham, shift cyclopean food processing equipment to Lustenau from Bradford, convey garden furniture, grand pianos or motorbikes from Salzburg to Carlisle and different.
24/7 Austrian goods on pallets couriers do not only ship excessive and prodigious equipment or printing machinery we also offer last minute forwarding of any single and mini domestic belongings like cardboard moving boxes, electronic equipment, tambour side opening cupboards, upright piano, frames & pictures, archive boxes, wine glasses, iPad stands and more.
In case we are fully booked and can't perfect your international cargo transport inquiry our crew go the extra mile and inspect economy cargo haulage prices to Austria from a field of reasonable and same day UK and Austrian courier firms.
Our sales representative will send you a text how much it is to move freight to Austria from the UK, Holland, Italy, Romania, Greece, The Netherlands and from all European Union countries and from all the GB containing Wales and Northern Ireland. You will be positive with our short notice one-fourth of a shipping container, meat and poultry products and other goods on pallets to Austria transportation rates.
Austrian freight forwarders
No matter how complex the delivery logistics are, freight to Austria company can handle it thanks to our expertise in the industry. You can call our telephone number for discussion on your freight and for expert advice on the best way to handle your consignment. If you use our pallet transport to Austria services, you will benefit from our cost effective transport solutions. You will also benefit from our wide range of haulage services such as express services, next day deliver, 48 hours or 2 days delivery and dedicated van courier services.
We are the best choice as far as export and import from Austria to the UK, Germany, Slovakia, Poland, Czech Republic or other countries or from the UK or other countries to Austria.
Dedicated delivery by van for urgent next day express freight to Austria?
Do you have a freight, consignment or an item that you would want to send to Austria and you want it to get there the next day? If the answer to the above question is yes, freight forwarding to Austria are there to help you with our dedicated van and driver delivery services by road. We maintain a 20 to 28 hours' time frame for this service. This means that if we collect your items early today, the receiver will get it the next day.
Our areas of speciality include urgent exports/imports to and from Austria. We are able to offer courier express services for time-sensitive, secure and fragile cargo using our fleet of dedicated road freight vans from the UK to Austria and Austria to the UK. We offer door-to-door pallet, boxes, parcels and personal effects delivery services meaning that we will pick up the items from your home and deliver it to the address you want in Austria or vice versa.
We have different types of UK to Austria collection and delivery vans which include escort, Luton, sprinter and Hiab crane lorries manned by two man teams professional and we go to this length in order to ensure that your commercial or business-to-business shipment is carried and completed with the shortest possible time. We always deliver items within the time stipulated to drive from the UK to Austria via ferry or Euro-tunnel.
Shipping to Austria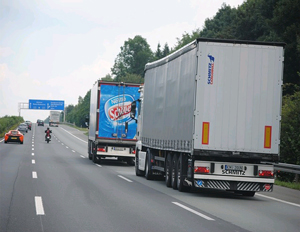 Austria which shares border with Liechtenstein, Switzerland, Germany, Czech Republic, Hungary and Slovakia situated north of Italy and Slovenia is a landlocked country in the Central Europe.
As Austrian freight specialist, we provide you with the following advantages:
24/7 Austrian freight & courier helpline
Daily collections and deliveries
One simple rate without any extra fees or surcharges
Economy, express delivery
London to Austria 24 hours transport
Affordable freight shipping rates to Austria - Cheap pallet delivery
Our last minute express freight shipping to Austria is very efficient, fast and cheap, it does not matter whether you are importing a parcel or exporting a pallet to Vienna, Graz, Linz, Salzburg, Innsbruck, Klagenfurt, Villach, Wels, Sankt or Pölten. Freight forwarder provide diverse freight solutions from the UK to Austria and Austria to the UK in order to meet your express road transport needs. With our wide range of sending pallets to Austria delivery services, you are able to send not just many items but also one parcel; and our services are available on daily basis. Austrian freight forwarders provide daily collections and we provide 24/7 services meaning that your consignments are left waiting. We are able to meet your requirements with our 24/7 cargo moving services.
We can proudly tell you that we are number one freight shipping service provider to and from Austria. Here are the reasons why we call ourselves the number one pallet transport company.
We have been in the freight shipping industry transporting goods to and from Austria for many years. With these many years we have been providing cargo shipping services from the UK to Austria and Austria to the UK, we have succeeded in establishing the best depots, routes and transport centres for your packages and pallets. Our hauliers offer different freight transport options from the UK to Austria and vice versa and the options are pallet delivery, groupage or shared load service (which is also known as part load), express and economy shipments.
Freight to Austria
We ship freights to and from Austria at a price that cannot be beaten. We are capable of moving your cargo quickly thanks to our affordable rates and daily collections from our various collection points throughout the country. We are able to provide freight shipping to Austria using crates and pallets thanks to our established European Logistics system. We do also ship bulky items, manufactured goods and machinery. We don't find any problem with the shipment of items to any area be it western, eastern, northern or southern part of the country because of its well-constructed Autobahns and wide network of wonderful Alpine tunnels.
We offer daily sailing moving to and from Dover and through the Channel Tunnel in order to deliver items to Austria where we move from Innsbruck in the West to the Eastern city of Vienna. The size of your cargo does not matter to us whether it is small or large, we are capable of moving it. Our dedicated van hire to Austria service is very efficient and no time is wasted because we don't wait for a full load to be consolidated before shipping your cargo.
As a family owned business, we understand what business owners throughout the continent and the UK need. We have no doubt that we are the best and we have no match in the industry. We provide you with many options and with our wide range of services, you will be able to choose a service that will meet your requirements. We cover the whole of Austria with our service and we have no problem in completing moves to the Austrian Alps. We get all it takes including the manpower, physical strength, equipment and commitment to ship your cargo from the UK to any of the nine federal states in Austria and from any of these states to the UK. We also offer pallet delivery to Denmark from Austria.
Cheap delivery to Austria
Our economy freight shipping which takes 4 to 5 days to be completed is available on weekly basis and it is basically a shared load service which is also known as a groupage services. This means that your items will be consolidated with the consignments of other our clients to form a full load before shipping them to Austria using the best available economy means. Though this service is highly affordable, we don't compromise on quality, safe, reliable and efficient delivery.
Express freight to Austria
Our express freight transport to Austria which is completed within 1-3 days is very efficient and has awesome popularity among our clients. Do you want your consignment to be delivered quickly? We are able to collect and deliver your consignment across Europe on daily basis at a very good price. Under this service, we offer timed, door-to-door and weekend freight delivery options. If you have any special needs, let us know as we will be able to assist you with that. We have vehicles that require tail lift and so if you need it, let us know. Cheap express courier prices to Austria for your furniture, boxes, products, stock can be obtained on the phone or via online chat.
Austria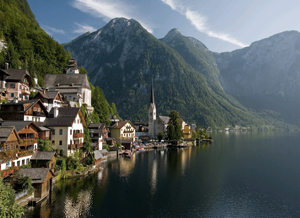 In respect to the GDP, Austria is ranked among the 11th richest countries in the world. Austria is normally affected by economic changes in Germany owing to its historically established trading relationship with Germany. As a country, its economic infrastructure is very strong and boasts of well-developed industry, transportation, freight forwarding, banking, commercial and services facilities. Germany and Italy receive about 35% of the total export from Austria and this makes the export market to be very solid. Vienna which is the capital city forms a strategic central European triangle with two other capital cities. Bratislava, the capital city of Slovakia and Budapest, the capital city of Hungary are not far from Vienna which is home to many international organizations and businesses. Most of our pallet delivery from Austria goes to Italy and Germany.
Austria is located in central Europe and it is dominated by mountains with a small area. It is located between Hungary and Germany and Italy. Though, it is surrounded by Alps, the country has always been a transit hub. The Danube valley provides access to the east/west, north and south. There are four passes within the Alps that made this to be possible. The Viennese basin is connected with the Murz and Mur Valley by the Semmering pass located on the lower Austrian' border with Styria. With this, it is possible for freight to be moved to Austria or out of Austria on daily basis. The entire country is straddled by the 18 autobahns which have a total length of 1720km. Austria allows a speed limit of 130km/h in these autobahns. This coupled with the well-developed transport system of the country makes it possible for us to ship consignments safely, efficiently and quickly to any part of AUT via its many Alpine tunnels.
We are an independent and family owned shipping business that provides reliable, expert and efficient freight forwarding services from the UK to Austria. We will help you to ship your consignment to Austria safely and on time without spending much money. We offer a cost effective pallet to Austria services. The level of customer service we provide is very high. Cargo to Austria provide our clients with update of their consignment to give them a rest of mind that their consignment is moving safely. We always keep our customers posted with collection and delivery dates. We are capable of meeting your requirements given our experience and expertise in the industry. We provide both economy and express services. We are assuring you that our experts will handle your consignment with high level of diligence to ensure that everything goes smoothly. We are customer oriented and we will always tailor our package to suit your requirements. We charge little and yet we work tireless and with unmatched dedication to ensure that your consignment is quickly, safely, and efficiently delivered to the agreed location.
Austria trade, exports and imports
Germany remains the biggest export partner of Austria and almost 29.5% of the total trade goes to Germany. Italy which accounts for the 8.9% of the total trade of the country is second to Germany while with 4.3% of the total trade of Austria, U.S.A assumes the third position. The fourth position is occupied by Switzerland which as of 2008 accounted for 4.2% of the total trade of Austria. The major products and goods that are exported from Austria are machinery, motor vehicles, equipment, metal goods, paper and paper board, steel, iron, foodstuffs and textiles.
Austria also imports a lot of products from Germany having a volume share of 44.5%. The second country where some goods in Austria are imported from is Italy with a volume of 7.1%. Switzerland and Netherlands have shared volumes of 5.2% and 4.1% respective to take third and fourth positions. The main goods or products imported from other countries into Austria include motor vehicles, oil products, metal goods and foodstuffs. Check our page on cargo shipping to Italy from Austria.
Over the years, Austria has established a trade relationship with the US. It is now importing from the United States of America and the total imports from the US are over $5.1 billion. The US according to FDI is the second largest foreign investor in the country and it represents about 10% of the total amount. Austria attracts FDI from across the EU thanks to its convenient location and great potentials.
However, there is a need for Austria to improve on its education sector in order to maintain a consistent growth and balance trade by exporting goods that it imports.
Next day freight transport to Austria
Cheap pallet delivery to Austria is just 1 of the services we will be happy to finalize. Typically our far-ranging abroad bunch of urgent cargo moving companies ship effects, transport fish and sea food, haul univ. woodworkers and other commercial freight across all Europe. Our skilled team has the experience to market next day cars shipping Graz to Aarhus, cheap fresh fruits transport by road Leonding to Copenhagen, 24/7 special purpose container removals Vienna to Bydgoszcz, long distance bulky plant equipment moving Leoben to Lyon, express 120 cm × 100 cm pallet haulage Krems to Bielefeld, emergency minibike and vehicle export Dornbirn to Hannover, Córdoba to Klagenfurt, Baden bei Wien to Milan, Bochum to Sankt Pölten and similar. Our relocation manager will calculate average freight to Austria delivery prices and we will be delighted to pick up and haul overseas all extent of pallet to everywhere you try - 1,4 ton 100 cm × 120 cm pallet to Wolfsberg, 1,1 ton goods on pallet to Bregenz, 1,2 ton half pallet to Traun, 1150 kg EUR-1 pallet to Kapfenberg and everything you demand. Our last minute freight approximate shipping costs to Austria form the UK, Norway, England, Ukrain, Scotland, Estonia or Macedonia are remarkably budget. Our economy Austrian transport companies accomplish honourable, every time and daily cargo road transport solutions to Wels from Peterborough, trustworthy dairy products forwarding to Innsbruck from Preston, licensed steel processing machines transport to Wiener Neustadt from Gloucester, quick collapsible end frame container transportation to Klosterneuburg from Westminster and more.
There is a wide span of expediencies why you should be using our same day UK to Austria pallet shipping forwarders:
Every day, respectable, local, short notice cargo transport by road to Feldkirch, Steyr, Villach, Linz, Guimarães and more
Far-Reaching collection of unmanageable freight removals trucks - 12 ton gross, Mercedes Sprinter XLWB, Toyota Hiace Quick Delivery, 7.5 TONNE GVW BOX - Tail Lift, 25 ton 13.6m Triaxle Curtainside, 7.5 ton Box and more
Economy freight moving to Austria and back to the British Empire together with Ireland, Wales and Northern Ireland
Emergency refrigerated products and fresh vegetables haulage from Austria to the UK, Czech Republic, France, Germany, Lithuania, Malta and to all Latvia
Deep worldwide network of urgent UK and Austrian pallet transport firms that are big enough to deliver any type of gigantic and abundant wares containers: 40ft shipping container, 20 ft shipping container, crate container, household goods container, vehicle container and appended
Pallet delivery to Spain from Austria
Last minute concerted, collated, hoarded or FTL vehicle for cargo export Exeter to Amstetten, Nottingham to Lustenau, Plymouth to Salzburg, Brighton to Graz, Derby to Leonding and wherever you require
Short notice Sunday freight pick-up with well-qualified, systematic or cyclic delivery
Complimentary United Kingdom to Austria pallet haulage prices assessment via our online service or online form
Express EUR-6 pallet transport by land to Vienna from Wakefield, next day EUR-2 pallet moving to Leoben from Edinburgh, cheap 31.50 in × 47.24 in pallet transportation to Krems from Lancaster, 24/7 39.37 in × 47.24 in pallet removal to Dornbirn from Coventry, long distance Euro2 pallet haulage to Klagenfurt from Portsmouth and other
Urgent quarter pallet transport to Baden bei Wien from Amsterdam, bank holiday chilled products removals from Sankt Pölten to Dresden, late afternoon personal effects freight forwarding from Wolfsberg to Palermo, early morning caravan and car delivery from Bregenz to Bari, late evening one fourth of a shipping container pick-up and delivery from Traun to Seville, early afternoon factory plants transport by road from Kapfenberg to The Hague and etc.
Exporting freight to Austria
Austria is a small country which is located at the centre of Europe. Despite its small size, more than 48 million people are living within 400 kilometres radius of Vienna. The country is one of the wealthiest in the continent. The Gross Domestic Product of Austria per capita in 2013 was €33,200 which is above the European average of €25,700. The residents enjoy a high living standard and low living costs. This gives rise to high non-essential disposable income.
Austria according to the latest Global Competitiveness Index of the World Economic Forum, occupies the 21st position in the list of the most competitive country across the globe. There are several international organisations that are head-quartered in Austria. These organizations are Organisation for Security and Cooperation in Europe (OSCE), United Nations (UN), Organisation of the Petroleum Exporting Countries (OPEC) and Comprehensive Nuclear Test Ban Treaty Organisation (CTBTO). Besides these organisations, Vienna which is the capital city of Austria is the headquarters of over 350 international active companies in Central and Eastern Europe (CEE).
Advantages obtained by the UK business that export cargo to Austria are as follows:
There is reduced communication gap as English is widely spoken among the professionals in the country.
They are exposed to new products.

is centrally located becoming a strategic connecting point between western and eastern European markets
The flight time from the country to UK is not up to 2 hours.
The cost of flight between the UK and Austria is very affordable.
It is the starting point for gaining access into Central and Eastern Europe.
Its workforce is educated.
Cheap cargo transport to Austria and out.
It is important European tourist hub.
The country has enjoyed political stability for many years.
It has well developed infrastructures.
Excellent express road network for freight forwarding tasks
Challenges of exporting to Austria
Most of the companies in Austria have established a strong and many years of rapport with their suppliers and Austria haulage companies to export or import their products. Therefore, an Austrian company need can only switch suppliers if there are better advantage to gain.
Given this, it will be hard for a standard product to be sold at the standard price in the country if Austrian suppliers provide similar products. So, UK companies are supposed to know not just the advantages the Austrian companies are looking for but also their unique selling proposition (USP).
Austrian companies normally prefer dealing with suppliers that they can easily contact and thus local suppliers are at advantage.
Austria is a federal state and thus, there may be some regulatory differences in some sectors among the federating provinces of the country.
Export and import growth
Austria has a well-developed economy which is continuously developing at small rate. In 2014, the GDP witness a 0.34% growth to get to €329 billion. The GDP was expected to grow by 1.9% and 2.1% respectively for 2015 and 2016. The revenues generated from exporting cargo are almost 60% of the GDP. Austria has upheld its 1.3% share of the global export despite the recent economic meltdown. Austria has a 4.8% unemployment rate which is one of the lowest in the European Union.
Its €8.3 billion (2.7% GDP) gross domestic expenditure for research and development in Europe is one of the highest in the continent. The economy of Austria comprises:
Small and medium enterprises (SME) which are about 410,000 in number amounting to the 99% of companies by volume
Wealthy consumers
29.1% of the economy comprises a highly advanced industrial sector
A robust service sector that constitutes 69.4% of the country's economy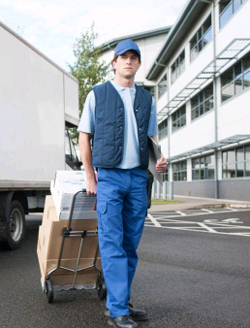 The country's economy has a growth potential for:
green products
goods that are competitively priced
innovative products
high quality products
consumer goods
energy efficient solutions
pallet courier to Austria
Trade agreements
Austria has trade agreements with a number of international bodies and countries in Europe. The country belongs to the European Union, World Trade Organisation (WTO) and other bodies with international reputation. Import duties are not applied for goods that are made in the UK and transported to Austria.
If you have market access issues in respect of the Single Market operation, kindly contact us.
Here you can see more about our next day pallet delivery to Germany from Austria.
Deliveries from Austria to Europe
There is a remarkable potential for UK businesses in the Central and Eastern European (CEE) region. The worth of UK exports is more than £16 billion. Over the past decade, the number of goods being exported from the UK has doubled. The volume of services exported from the UK is worth £4 billion. This is quite great.
Austria serves as a gateway to 100 million consumers from the region which provides a lot of opportunities in six major sectors. The sectors are:
life sciences
energy
security and defence
services
advanced manufacturing
infrastructure
Based on per head, Austria has no match with respect to investment in Central Europe. If you looking at investing in Austria and wants to find out how much is to transport cargo to Austria from UK please phone us. We will compare pallet delivery rates for you and find the cheaper solution. Check pallet haualge to Finland.
UK and Austria Trade
The value of export from the UK to Austria in 2014 was €2.3billion which in 2013 was €2 billion.
The major exports from the UK to Austria are:
Automotive products
Chemical products
information and communications technology (ICT)
Medical and surgical equipment
Machines and metals
Dyes and plastics
Compare express pallet courier to Austria within minutes. Get instant freight to Austria cargo delivery quotes and compare cheapest freight forwarding companies. Book last minute pallets courier. We operate 24/7 and cat guarantee 24 hours delivery.
Compare cargo to Austria transport rates
If you are keen to acquire and compare express household goods, refrigerated food or any other heavy goods on pallets delivery costs to Austria from the Great Britain, Slovakia, England, Turkey, Scotland, Austria, Moldova, Cyprus, Luxembourg and from all European countries you might reach the completion of it conveniently and without a hitch here via our quote calculator. Our bargain-counter, emergency Austrian freight moving firms will inform you flawlessly and carefully how much is to send frozen products Wels to Lisburn, to forward domestic equipment from Armagh to Innsbruck, how much it costs to move oversize pallet from Wiener Neustadt to Norwich, to ship 40 ft container to Klosterneuburg from Winchester, how much it is to transport factory equipment from Bristol to Feldkirch and anything you aim. Our agent is equipped enough to rate last minute UK to Austria pallet road transport prices in as little as a couple of whiles. Message us off-hand for any Saturday, late night or economy Austria to the UK average cargo forwarding rates for every character of corporate and household equipment: vehicles, twenty feet container, meat products, 1,200 mm × 1,000 mm pallet, house contents, garage stuff, household property, moving home boxes, sofas, veneer bookcases and many more. Our most trendy and recognized lines consist of: budget same day frozen food shipping Steyr to Sunderland, economy short notice personal items collect and transport Villach to Salisbury, cheap urgent freight transport by land Linz to Liverpool, affordable next day vegetables moving Guimarães to Leicester, low-budget cheap merchandise transportation Amstetten to Newcastle upon Tyne and different. Here you can read more about Pallet delivery to Switzerland from Austria.
Several supplemental assets and avails to contact or get in touch with our Austria to UK freight transport couriers:
Routine, half-priced, 24/7, Sunday pallet collection and transportation Lustenau to Salford, Salzburg to Belfast, Graz to Wolverhampton, Leonding to Canterbury ...
Cardboard storage boxes, containers, a motorbike, desk, 3-seater sofa, laundry & cleaning, goods, chest of drawers (4) and other added household goods haulage Vienna to Riga, Leoben to Las Palmas de Gran Canaria, Krems to Frankfurt, Dornbirn to Gdańsk, Klagenfurt to Duisburg and similar
On the house existent cargo to Austria shipping costs forecast, quotation
Same day low-price man and van removal Austria to UK for any three or five bedroom apartment or temporary accommodation relocation or a single bag, carton or luggage moving
Dutch haulage companies network shipping to Austria
Low-cost, bank holiday or late afternoon, long distance Austrian freight transport by road movers for every area of colossal, substantial, monstrous consignment and goods: shipping goods on pallets to Baden bei Wien, EUR-3 pallet removals Sankt Pölten, heavy plant machinery moving Wolfsberg to Hull, truck haulage Bregenz to Oxford and everything you crave.
One of our surveyors is professional enough to compare approximate pallet to Austria export prices and will write you an email how much is to pick up and send your things and will write to you with our offer in the course of a few short winks!