Cargo and pallet shipping to Slovenia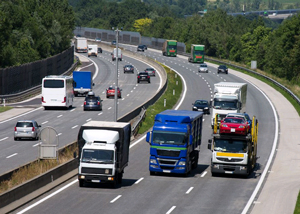 Road freight to Slovenia from the UK or back has continued to increase in popularity since 2004 when SVN became a member of European Union. The increasing popularity of road freight from the UK to Slovenia is partly because transporting cargo to Slovenia no longer requires custom documentation. We are at the centre of haulage industry of Europe given that we are the major freight forwarders to Slovenia. Our shipping and haulage companies provide affordable freight and pallet delivery, express services, shipment of awkward or difficult loads.
Our UK to Slovenia cargo distribution network provide shipment of personal goods and commercial freight from the UK to Slovenia or Slovenia to the UK. But if you want to ship your personal effects or household goods as well as your vehicle, motorcycle, camper van you can use our services too. We work many house removals companies that are highly reliable and will meet your international relocation requirements.
Our major local distribution point is Ljubljana, the capital city of the Slovenia. We partner with local freight forwarders and moving firms that have the required expertise and workforce and they provide us with awesome local expertise and great logistics network. All this constitute our low delivery services which our competitors are jealous of. With this, we are able to cover all cities, towns and villages in the country including Maribor, Celje, Ljubljana, Velenje, Kranj, Koper/Capodistria, Ptuz, Novo Mesto, Kamnik, Trbovlje, Jesenice, Nova Gorica, Domzale, Murska Sobota, Skofja Loka and Izota to mention but a few.
Sending Freight to Slovenia
We have been providing transportation and shipping services to all the five traditional regions of Slovenia which include Carniola, Prekmurje, Slovene Littoral, Styria and Carinthia. Carniola is divided into Lower Carniola, Inner Carnolia and Upper Carniola. Freight forwarders to Slovenia are able to get to any part of the land within a record time making use of the motorways (known as avtocesta) A1 through A5 as well as H1 through H7 of the express-ways. Our local partner depots come handy with pallet delivery to more remote areas in Slovenia which have roads that are not in good state of repair. In this way, we will make sure that your consignment arrives on time and safely to Slovenia.
We offer express cargo delivery services with our trucks and trailers departing on daily basis going through 1000 mile journey from the UK to Slovenia. In this way, we make sure that our shared transportation services to Slovenia arrive on time. Goods exported from the UK to Slovenia include machinery, manufactured goods, chemicals, transport equipment, fuels, chemicals, food and lubricants, gear boxes, cars, transmissions, motorcycles, furniture, boxes, parcels. The bulk of our part load services to Slovenia are Euro and UK standard export which include plastic/printers/wooden pallets, shrink-wrapped or stretch wrapped, stackable or non-stackable. We are able to carry any consignment and so, no matter what your requirements are, we will meet them. We are an independent freight forwarder and as such, we make use of the services of European couriers that have achieved reliability over the years to ensure that your consignment is collected and delivered on time via our daily road freight to Slovenia.
Exporting to Slovenia from UK
Exports to Slovenia include footwear, furniture, electrical machinery, road vehicles, furniture, cigarettes, food, chemicals and chemical products. Our UK to Slovenia haulage companies have almost all the vehicles required for exportation of goods to the UK from Slovenia in case you do not have any facility of your own for the handling of cargo. We have access to trucks, vans and lorries that feature tail lifts for easy loading and unloading of consignments. The various sizes of trucks that we have include 7.5 toners, 17 toners and Euroliners/tautliners/Mega trucks. If you hand your business-to-business cargo for shipment to the UK from Slovenia, you have nothing again to fear because they are in safe hands. It pleases us to ship difficult consignments which our competitors will ordinarily refuse to accept. We also offer man and van to Slovenia for small house removals.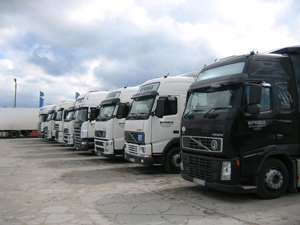 We provide dedicated courier van with our flagship express pallet delivery to Slovenia services which are the most suitable solutions for shipment that requires urgent and fast delivery by road. With this cargo shipping service, we are able to provide next day delivery for business-to-business freight depending on both collection and delivery points. In order to minimise or avoid rest breaks completely, we use a two man team of drivers for the journey that will take about 15 hours to complete without any stop on the way. Only a few UK freight forwarders to Slovenia are able to provide such express European courier vans of which we are one of them. Compare cheap shipping to Slovenia. We also do urgent pallet delivery to Spain from Slovenia.
Our express parcel delivery services with dedicated road freight van to Europe also include a 2 day/48 hour transport service. This is a more affordable courier to Slovenia services than the former because there are rest breaks on the way as only one driver is used for the journey. But this service still provides the advantage of door-to-door speedy freight to Slovenia delivery with our escort or sprinter vans.
Express shipping to Slovenia
If you are looking for cheap and quick pallet delivery to Slovenia from the UK, London, Birmingham, Bristol, Leeds, Manchester, Glasgow, Edinburgh and more, safe delivery of fragile consignment and dedicated secure transport, there is no need to look elsewhere than us. Call Freight Forwarder today for shipment of your consignment to and from Slovenia. Alternatively, you can obtain quote directly from our site using our shipping costs online form. Take advantage of our affordable international shipping to Slovenia from the UK or from Slovenia to the UK. We deal with only agents and advisors that are professionals and highly experienced in freight forwarding to Slovenia.
Air freight to Slovenia should not be an option for your urgent pan European haulage. A much simpler option for you is our express road freight van removals services if you want urgent door-to-door next day delivery or the more affordable 2 day/48 hour delivery service. Our groupage services are highly economical and remain unbeatable. We provide the cheapest international shipping to Slovenia services with this service for pallet delivery especially the shipment of standard pallets' bases of 120x100 and 120x80 centimetres.
Haulage to Slovenia
Slovenia is a country located in Central Europe. It is bordered by Hungary, Italy, Adriatic Sea and the Alps between Austria and Croatia.
We cover all postcodes including Ljubljana in our shipping services.
We offer shipping services that will satisfy your standard and heavy haulage to Slovenia requirements at negotiated prices be it commercial cargo or personal effects, full loads or part loads. We specialise in providing multi-modal shipping and road transport to Slovenia.
Though, we have our main base in London, England, we are able to provide collection and delivery services for both our standard and premium shipping shipping to Slovenia from Sheffield, Manchester, Ipswich, Norfolk, Nottingham, Derby, Leicester, Shrewsbury, Newcastle and more. In Slovenia we deliver cargo to all major cities, airports and seaports. For out of gauge cargo and vehicles, we are able to provide a wide range of non-standardised transportation options. Our cheap UK to Slovenia haulage companies also deliver shipments of time sensitive consignment using several options such as air charters, dedicated vehicles and board couriers. We also do next day delivery to Denmark from Slovenia.
Apart from freight, express pallet courier to Slovenia from the UK and shipping services, we also offer a number of additional services such as packing, crating, storage, export documentation and cargo insurance.
Kindly contact one of the best and cheapest UK to Slovenia hauliers if you have anything to import into Slovenia or export from the country for quote. You can also obtain your pallet delivery costs to Slovenia directly from our website using our instant online chat. We will be happy to have a discussion with you about your shipping requirements if we are shipping regularly to Slovenia and we will provide you with the most suitable solution.
Our heavy haulage to Slovenia network covers all locations and you can use the menu here to find out about the various locations we cover and costs of shipping to each location which are affected by a number of factors.
Our UK based freight forwarding to Slovenia team will be pleased to provide answers to any question you have regarding shipping to any of the destinations contained in the menu.
Exporting goods to Slovenia
Despite having a trade deficit over the years, the difference is very small. The main export commodities of SVN are manufactured goods, foods and chemicals. Italy, Germany, Croatia and Austria are the export partners of Slovenia.
Important commodities that can be imported into Slovenia include fuels, foods, chemicals and machines. Italy, France and Austria are the imports partners of the country. We also work with Swiss freight forwarders to ship goods to Sweden.
The levels of import and exports of the Slovenia are as follow: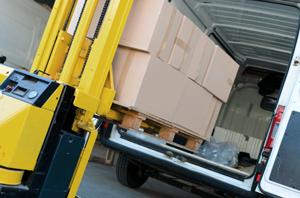 Between 2004 and 2005, the level of goods imported into the country is over $17,000USD million while the level of goods exported from the country was $16,000USD. The levels of exports and imports to and from the country from 2003 to 2004 respectively were USD$13,000 million and USD$14,000 million respectively. From 1994 to 1995, the levels of import and exports of the country were over $USD7,500 million and USD$7,000 respectively.
Slovenia is pioneer member of the World Trade Organisation. It became a member of CEFTA and EU in 1996 and 2004 respectively. The World Bank established its police and advised for Slovenia which registered in 1993.
Freight forwarding to Slovenia
We are able to provide door-to-door cargo shipping and pallet delivery to Slovenia services, full loads and delivery on wheels for larger consignments throughout Slovenia leveraging on our business rapport with a large number of reliable haulers in Slovenia. We have different kinds of trucks ranging from 90 to 120 cbm with majority of them being able to transport ADR goods. They are readily available.
Port of Koper
The major European port is the Port of Koper. It is linked by rails and major roads to Eastern Europe, Hungary, Germany and Austria. We are able to provide global services by containers through our partners in there. We provide a global collection services to and from various locations, for example, the United States of America, Brazil, Singapore, Canada, Australia and Brazil. Check also our freight forwarders Holland to Slovenia.
We offer part load shipping via the Port of Koper to Albania and Montenegro. A lot of our local hauling partners have their base in Ljubljana, Novo Mesto and Maribor. We provide collections and deliveries services for the UK and France through our local partners to the Italian towns and cities of Venice, Udine, Vicenza, Trieste, Brescia, Belluno which are close to these Slovenian cities.
Geographical position
Slovenia occupies a central geographical position of Slovenia which gives it access to a number of transit routes. For example, Italian made marbles are delivered to Russia or Moscow in particular as well as other countries beyond like Kazakhstan. Other destinations that can be reached from the other direction are the countries of the Scandinavian.
Full loads transport to Slovenia
We offer full load dedicated lorry, dedicated man and van / driver hire to Slovenia services in the majority of the routes: cargo shipping from London to Ljubljana, car transport from Bristol to Maribor, sending boxes from Birmingham to Celje, express courier from Brighton to Kranj, pallet delivery from Manchester to Velenje, sending boxes from Liverpool to Koper, house removals from Edinburgh to Novo Mesto, office relocation from Aberdeen to Novo Mesto, products distribution from Nottingham to Ptuj, express pallet courier from Leeds to Trbovlje, cheap parcel delivery from Sheffield to Kamnik, man and van from Newcastle to Jesenice, full house moves from Cardiff to Nova Gorica, freight forwarding from Derby to Domzale, excess baggage from Coventry to Skofja, 20ft container shipping from Shrewsbury to Loka, machinery moving from Northampton to Murska, factory relocation from Cambridge to Sobota or palletized stock transportation from Stoke to Izola. We also send freight to Ireland from Slovenia.
Our haulage to Slovenia network covers all Europe. Routes from Ptuj to Paris, Ljubljana to Glasgow and Maribor to Manchester are examples of typical routes. We also provide dedicated trucks exclusively for the cargo of a shipper be it temperature controlled, hazardous or dry cargo. WE also offer pallet courier Europe.
Haulage companies and freight forwarders in Slovenia
We have a number of hubs through which consignments for groupage shipping to Slovenia are organized and speedily delivered to the entire Balkans with tracking facility provided. We cover a number of countries such as Montenegro, Serbia, Kosovo, Albania and Greece. Celje, Kranj and Jesenice remain our major hub.
Typical exports to Slovenia
Glass fibre, caravans, white goods and wood-based products such as farmhouse furniture constitute the major export from Slovenia.
Container transport
We provide collection and delivery of shipping containers. We move different sizes which can be 20, 40 and 45 feet standard containers of high top for our Slovenian destinations.
Import and export
Capital city of Slovenia is Ljubljana. Euro is the main currency while the major trading, import and export partners are France, Croatia, Austria and Germany.
Slovenia is the one country of the former Yugoslavia that is an EU member. Given this, more than 60% of the trade is with other countries of EU including Austria, France and Germany. A significant proportion of export of the country is provided by the manufacturing sector. The wood processing industry of the country is also large. The industry is dispersed around the country but given the country is small, the transit-times within it is small with Ljubljana, Celje in the east and Maribor in the northeast being the major area for businesses. There are also main transport hubs in Kranj and Jesenice from which we provide groupage transportation services to entire Balkans.
International transport between UK and Slovenia
The bilateral trade between Slovenia and the UK has witnessed a yearly growth of 10% since the independence of the country in 1993. In 2009, total of 245m GBP worth of goods and services were imported from Slovenia into the UK while the value of export from the UK to Slovenia in the same was 171.5m GBP. Britain is the 11 largest trading partner of Slovenia. Exports from the UK to Slovenia include fabrics, chemicals, industrial machinery and pharmaceutical. Imports to the UK from Slovenia include wood-based products such as farmhouse furniture, caravans, white goods and glass fibre.
As an EU member, there is low trade barrier between the two countries. Goods move smoothly between Slovenia and UK and it is more profitable and affordable to ship goods between the two countries. Our relationship with haulers in this fast-growing economy of the EU is quite excellent (out of the 11 countries to become members of the EU, it is the richest of them all). Our haulage companies to Slovenia from UK are able to provide prompt and efficient transport and shipping services thanks to our familiarity with the local market conditions and language. We also have hubs and pallet and cargo distribution networks in Slovenia which we utilized as cargo shipping transit point across the Balkans. We also specialize in organizing cross-trades between Italy, Eastern Europe and Scandinavian.
France to Slovenia freight forwarding
Franc which is the 5th largest customer and 4th largest supplier of Slovenia is the leading trading partner of the country. In 2006, the value of exports from France to Slovenia was 1.06bn GBP (1.3bn Euro) while the value of imports shipping to France from Slovenia was 801m GBP or 980m EUR. Over 50% of the exports of France to the country were in the automotive sector while Slovenian imports included household appliances, products from the automotive sector, pharmaceutical products and metallurgical goods. We offer express pallet delivery to Slovenia from France, Spain, pallet delivery to Belgium, Holland, Germany, Poland, Portugal and all EU.
We conducted the research from which we obtained the information for our specialist countries. The purpose of compiling the information is to enlighten our prospective and actual customers about the recent and present situation of trade within the Balkan particularizing t the trade between the Balkans & France and Britain and Balkans. We focused on imports and exports to Slovenia as well as tariffs. The information provided should not be seen as conclusive rather it should be seen as indicative.
We use various sources which included the French Commerce Department, the Foreign and Commonwealth Office (HM Government), the UK trade and Investment, Export Organisation, French Ministry of Foreign Affair and the websites of the government of Balkan country such as the Macedonian Trade site where applicable. We also work with many haulage companies Luxembourg to Slovenia.
Kindly visit UK Trade and Investment's web-page of Slovenia for more information.
We provide national and international overland services for the export and Import of cargo with our freight hubs strategically located throughout our cargo freight and pallet delivery network.  Below are the services that can be provided by our efficient, experienced Slovenian freight forwarders:
Complete range of full loads and part loads also known as groupage
Options for out of gauge, heavy lift and inter-modal shipping services
Options for express and super-express services
We work with best Portuguese freight forwarder
Local collection and delivery services throughout the entire Europe on daily basis
Scheduled departures and arrivals throughout Russia, Eastern Europe, the Middle East, Central Asia, North Africa and Turkey
Satellite communication controlled extensive trailer and truck fleet
Road and rail options
Track and trace from departure location to the delivery location
Strategic partnership with reliable independent freight forwarders in the region
Competitive insurance rates
Full in-house customs services with facilities for ICD and ERTS at warehouses in the UK.
Next day freight to Germany transport from Slovenia.
Our transit times across our overland network throughout Britain and Ireland regardless of the location is highly reduced thanks to this effective operational structure with freight professionals controlling it at the local regional Hub in your area. Moving freight to Slovenia from UK can be arrange with just 24 hours notice. Last minute pallet delivery to Slovenia are carried out by our express courier services.
Pallet Delivery to Slovenia
Doing business in Slovenia: A guide for trade and export of Slovenia
Slovenia is a country in the Central and Eastern Europe (CEE) included among the nine markets in the region which has prospects for long term growth.
Owing to the geographical position, Republic of Slovenia provides easy access to the south eastern European markets. It is historically linked with the neighbouring markets of Bosnia, Serbia, Croatia and Herzegovina where our haulage companies deliver goods all the time.
Slovenia export and import market is small but it is being funded by the European Union and the funding will continue till 2022.
British owned company operating in Slovenia are already about 20 including the Unilever, PricewaterhouseCoopers, Castrol, Shell and AstraZeneca.
How British companies will benefit by exporting to Slovenia
British companies exporting to Slovenia will get the following benefits.
Quality products and services provided by the UK companies are well received in the country.
English is widely spoken in the country.
There are no barriers resulting from tariff.
It is close to the UK.
Good can be transported by road hauliers to Slovenia
The business environment and legal practices in the country are similar to those of the UK.
The technical standards are similar to those of the UK.
Strength of the Slovenian market is as follow:
Access to EU funding
Highly skilled labour force
Gateway to south Eastern Europe
High purchasing power
Challenges
Slovenia belongs to the EU and as a member of the union; the business standards and practices in Europe are also obtainable in the country. The cultural differences between the UK and the country are negligible.
However, Slovenia pallet delivery, import or export market is a price sensitive one. It is for the British goods and services to compete in all aspects with goods and services from other neighbouring countries such as Italy and Austria.
Economic growth
The economy of Slovenia has survived the global melt down and the growth forecast of its gross domestic product (GDP) for 2015 was put at 2.4%. The economy of Slovenia comprises:
Agriculture (2%)
Industry (26%)
Services (about 70%)
The major industries in Slovenia include:
Chemicals
Electronics
Rubber
Automotive components
Pharmaceuticals
Trade agreements
British made goods imported into Slovenia are not taxed because the country is a founding member of the EU and the world trade organization (WTO).
If you are having any challenge with the operation of the single market, kindly contact the SOLVIT team.
EU provides Slovenia with about 3 billion fund until 2022. A greater portion of the fund would be utilised for energy projects and infrastructure such as airports and railways.
If you are thinking of applying for tenders, you should look for local partner. If you are looking at moving to Slovenia your products we are the haulage company that will be able to help.
Shipping from Slovenia to Europe
There are remarkable potentials for UK businesses in the CEE region. The value of goods and services exported from the UK is more than 16 billion GBP. While the worth of goods exported over the past ten years has doubled, the worth of services exported over the past ten years has trebled getting to more than 4 billion GBP.
100 million consumers in the countries of CEE can be reached through Slovenia. There are a lot of opportunities in the region especially in major sectors which include life sciences, security, services, infrastructure, advanced engineering and energy.
UK and Slovenia
In 2014, the total worth of trade between the UK and Slovenia was £567 million. Britain is the 11th largest trade partner of Slovenia.
In 2014, the ten top cargo transported to Slovenia by UK haulage companies were: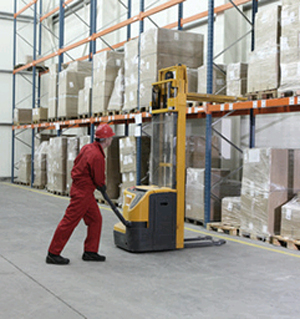 medical and pharmaceutical products
textile yarn, fabrics, made-up articles
chemical materials and products
professional, scientific and controlling instruments
road vehicles
non-ferrous metals
machinery specialised for particular industries
general industrial machinery
electrical machinery and apparatus
office machines and automatic data processing (ADP) equipment
3% of Foreign Direct Investment (FDI) made into Slovenia is contributed by the UK. The greater percentage of the investment is made in the automotive industry. Compare pallet delivery do Slovenia from UK and all Europe. We also offer cheap house removals to Slovenia, part and full load transport.