Freight and pallet shipping to Slovakia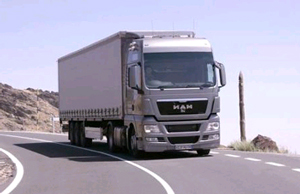 If you are looking for the road freight shipping services from the UK to Slovak Republic, there is no need to continue searching and wasting your time since our network of haulage companies provide unbeatable freight forwarding services to many importers and exporters. Our economy freight to Slovakia groupage services are very convenient and efficient with consignments being shipped on daily basis. Our dedicated man and driver hire is available to deliver pallets to Slovakia at just a few hours notice. Our express dedicated van can deliver your goods ASAP. Though, we are a family owned business but we ensure that your cargo is promptly delivered by using a number of reliable European haulage and transportation companies.
We provide cargo transportation services to businesses from the UK to Slovakia and Slovakia to the UK. If you have any personal goods to ship, we recommend the services of partners. They are highly reliable and we have no doubt in their ability to help you. We compare cargo transport costs to Slovakia with many hauliers that specialise in long distance shipping.
Besides our economy groupage delivery to Slovakia services, we also provide full loads of the UK and European export pallets be it wooden, plastic, printer, export packed cargo, boxes, cages or skids. We are able to ship all freight whether it is palletised or not from the UK to Slovakia. We also provide express delivery services for last minute freight shipping services to Slovakia. Our express pallet delivery services include next day delivery, 2 day or 48 hour delivery, 3 days or 72 hour delivery services by truck or trailer. We have dedicated courier vans for deliveries that are highly time sensitive or that require fast and urgent attention whether it is to be delivered from the UK to Slovakia or Slovakia to the UK. Our freight forwarding network offers very competitive moving rates.
Express Pallet delivery to Slovakia
We specialize in providing road freight services to Slovensko as it is called by the locals. We feel glad to tell you that we are capable of handling difficult shipments whether it is long, big, high, cubic, tall or heavy manufactured or machinery, timed collections and deliveries of consignments that are poorly shaped or oversized and consignments declined by our competitors because of difficulty involved in shipping them. Freight Forwarder can overcome access problem. Regardless of your haulage need, we have the right type of vehicle that will meet your requirements. We partner with only experience local Slovakian haulage firms and relying on their knowledge of the locality and experience. We are able to deal with specific and difficult problems with regard to loading and unloading facilities and remote destinations.
With our flagship express pallet delivery UK to Slovakia services, we are able to embark on a direct and non-stop movement from London to Bratislava which will take about 15 hours. The van is manned by two drivers to remove the need for rest breaks and to ensure that they deliver the consignment within the time frame.
Owing that Slovakia is a member of the EU since 2004, no special documentation is required for deliveries of freight to Slovakia the UK and this makes our express services for your Slovak road freight to be much more convenient than shipment of freight by air or sea to Slovakia. Besides our next day cargo delivery services, we provide our 2 day/48 hour express haulage to Slovakia services for timed-sensitive cargo, secure cargo or fragile delivery cargo using our 'one man team.' We provide pallet collection services as well as door-to-door delivery services within stipulated time windows both from the UK to Slovakia and from Slovakia to the UK. So, if you need urgent delivery, just click on the link here in order to get your quote. We not only serve businesses but we also offer boxes, furniture and house removals to Slovakia. We can also help you with express delivery to Luxembourg from Slovakia.
Haulage to Slovakia
Our groupage services constituted the greater portion of our cargo transport services to Slovakia. You will stand to get the most affordable international shipping services if you apply for freight service to Slovakia on our standard 120x100 or 120x80cm base pallets especially if they are stackable. We provide collection and delivery services throughout Great Britain and Slovakia especially for the automobile industry. The vehicle assembly plants of the land are located in the capital city, Bratislava, Trnava and Kia for Volkswagen, PSA Peugeot Citroen and Silina respectively. Nitra is the major base of the electronics sector such as Sony LCD TVs and Galanta for computer monitors from Samsung brand.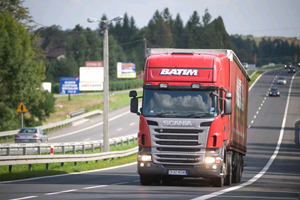 We cover all the eight regions of Slovakia with our cheap pallet collection and delivery services. The 8 regions are Presovsky Kraj, Zilinsky Kraj, Banskobystricky Kraj, Trenciansky Kraj, Trnavsky Kraj, Nitriansky Kraj, Kosicky Kraj and Bratislavsky Kraj. In each of the capitals city of each of the regions, we have our local partner depots there to provide freight forwarding services to our clients. The capital cities are Bratislava, Nitra, Kosice, Trnava, Banska, Trencin, Zilina, Bystrica, Presov, and Zilina respectively. We provide pallet and products distribution services in all the towns and villages in the country including the following, Topolcany, Piestany, Ruzomberok, Liptovsky Mikulas, Bardejov, Humenne, Levice, Komarno, Spisska Nova Ves, Michalovce, Nove Zamky, Povazska Bystrica, Zvolen, Prievidza, Poprad and Martin.
As professional UK freight forwarders to Slovakia, we are capable of providing our clients with sound advice thanks to our unbeaten knowledge and experience of our friendly advisors. They are at home with the requirements of cargo exports and imports from and to Slovakia and they are used to providing logistics services for consignments that are quite unusual and difficult to handle. Contact us today with our number if you want a risk-free Slovakian road freight solution.
Freight to Slovakia
Remain unbeatable as far as road freight to Slovakia is concerned. Our chief priority is your consignment whether it is being shipped from the UK to Slovakia or from Slovakia to Germany, France, Spain, Poland, Czech Republic, Portugal, Belgium, Holland or the US. We have tracking facilities for the tracking of consignment throughout Europe on 24/7 basis to give you a rest of mind that your haulage to Slovakia is being delivered to you on time, safe and sound.
Freight Forwarder to Slovakia we provide affordable groupage or shared load service and your cartons or pallets will benefit from that if you use our shared load services. Our freight shipping services whether with full loads or part loads for manufactured goods or machinery shipment is available at cheap rates. This is especially true if you are shipping 120x100 or 120x80 centimetre base pallets. We are the freight forwarder you need for a one stop services thanks to our ability to provide you with express services and our ability to ship awkward loads.
So, always exports your goods to Slovakia or imports from Slovakia to the UK using our cheap pallet delivery services which can be our economy groupage services, or full loads, next day services, 2 days/48 hour services with our dedicated express road freight vans.
Slovakia
Slovakia is a landlocked country of Central Europe that is bordered to the south by Hungary and to east by Ukraine. It is located in south of Poland and east of Austria and Czech Republic.
Pallet delivery and palletized distribution
We are pacesetters in pallet delivery. Freight to Slovakia specialise in pallet delivery and so if your shipping is on pallet, you can rely on us. We are a part of the leading palletized distribution and logistics professionals. Freight forwarders to Slovakia provide safe and affordable and cheap pallet delivery services to from London, Bristol, Brighton, Kent, Guildford, Manchester, Liverpool, Leeds, Birmingham, Glasgow, Edinburgh and more.
We have a unique concept in pallet delivery sector. There are other companies that form synergy with us and they are all shareholders in our pallet network. With their concerted effort, knowledge, proficiency and consistency, we provide satisfactory and unbeatable services to our clients through the country.
We are able to establish the best and most innovative means of shipping palletised freight/cargo into Europe and throughout the UK and in this way, we provide reliable services to our customers. Below are our guiding principles.
Cargo shipping services
Transport companies to Slovakia are able to ship anything be it just one pallet or a full load, economy or overnight, next working day delivery or as required by our customers.
Quality
Quality delivery services for us mean providing our customers with a rest of mind and assurance that their consignments will be delivered to them on time and intact.
Value
Our driving force is always to provide our clients in their supply chain with value for money and real benefits.
Innovation
We aim at giving your customers an edge over others by continuously making innovations in today's business environment which is highly challenging and competitive.
Cargo Deliveries
Your pallet will be delivered at the stipulated time and on time.
Freight Collections
Our drive will collect your palletised cargo at a time that is most suitable for you from your business address or wherever you want.
Product Storage
We have a secured storage and well equipped storage facilities for keeping of palletized goods if you do not have enough space to keep them.
Export and import in Slovakia
Slovakia export economy is the 45th largest in the world and according to the rating of the Economic Complex Index (ECI), it has the 14th most complex economy in the world. Slovakia exported and imported $77.4 billion and $84.2 billion worth of goods and services respectively in 2013 and this gave rise to a negative trade balance of $6.76B. The country's GDP in 2013 was $97.7B and it has a $26.5K GDP per capita.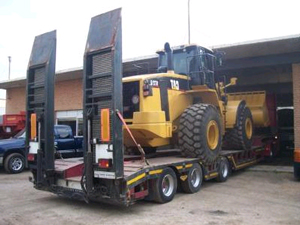 The top Slovakian exports include vehicle parts ($4.44B), video display ($6.14B), Cars ($14B), Vehicle Bodies ($2.3B) and refined petroleum ($3.51B) based on the revised Harmonized System) classification of the 1992. The top imports of the country are broadcasting accessories ($1.97B), Petroleum Gas ($3.28B), Broadcasting Equipment ($4.11B), Crude Petroleum ($4.46B) and Vehicle Parts ($6.97B).
The Slovakian top import destinations are South Korea ($6.4B), Russia ($7.81B), the Czech Republic ($11.5B), Germany ($13.3B) and other Europeans countries while the top export origins are Austria ($4.44B), Hungary ($4.68B), Poland ($4.91B), the Czech Republic ($8.68B) and Germany ($16.4B).
Slovakia has borders with Ukraine, Poland, Hungary, the Czech Republic and Austria.
Exporting to Slovakia
The total value of the Slovakian export in 2013 was $77.4B and with this value, Slovakia was the 45th world's exporter. But the exports in Slovakia have increased at a yearly rate of 3.8% in the last five years from $64.3B recorded in 2008 to $77.4B recorded in 2013. Exportation of cars is the most recent and constituted 18.1% of the country's total exports. Exportation of video display which comprised 7.93% of the total export seconded it.
Car exportation contributed 18% of the total export while video displays exportation constituted 7.9% of the entire export. Vehicles and vehicle bodies made up 5.7% and 3.0% respectively of the total export of the country. 4.5% of the export comprised refined petroleum. Rubber exportation made up of 2.1% of the entire export of SVK. Exportation of computers and ball bearings contributed 1.3% of the entire export each.
Importing to Slovakia
The value of goods and services imported into Slovakia in 2013 was $84.2B and with this value, the country was ranked the 37th largest world's importer. The imports of the country have witnessed a 2.5% increase from $74.5B recorded in 2008 to $84.2B recorded in 2013. Importation of car parts is the most recent and it represented 8.29% of the country's total imports. The importation of crude petroleum which accounted for 5.3% of the total importation seconded it.
Vehicle exportation made the highest contribution with 8.3% with crude importation which constituted 5.3% of the entire importation following it. Importation of broadcasting equipment constituted 4.9% of the entire export. 2.3% and 2.2% of the entire import of the country is constituted by the importation of broadcasting accessories and computers respectively. The importation of video displays made up of 1.3% while spark ignition contributed 1.0%. Refined petroleum and petroleum gas contributed 3.9% and 1.9% each. 2.1% of the total import was contributed by Lcds.
Trade Balance
In 1995, the country had a positive trade balance in net exports of $295M while in 2013, it has a negative trade balance in net imports of $6.76B.
Transport of good from Slovakia
The country's top export destinations are Austria ($4.44B, 5.7%), Hungary (468B, 6.0%), Poland ($4.91B, 6.3%), the Czech Republic ($8.68B, 11%), Germany ($16.4B, 21%), France 5.3%, Russia 4.5%, Italy 4.9%, the United Kingdom 4.9%, Spain 2.2%, Belgium-Luxembourg 1.8%, Denmark 1.0%, Netherlands 2.4% Romania 2.2%, Ukraine 0.91%, China 3.2% and Turkey 1.5%.
Sending cargo to Slovakia
South Korea ($6.4B) 7.6%, Russia ($7.81B) 9.3%, the Czech Republic ($11.5B) 14%, Germany ($13.3B) 16%, and other European countries ($6.67B) 7.9%, Austria 2.9%, Hungary 5.1%, Netherlands 1.4%, Italy 3.4%, France 3.0%, Spain 1.1%, BLX 1.2%, United Kingdom 1.1%, Ukraine 0.56% and China 6.8%.
The economic complexity
This refers to the network connecting products that are probably to be exported from Slovakia together and can be utilized in making prediction about the evolution of the export structure of the country.
The economic complexity index (ECI) of Slovakian economy is 1.35 which is the 14th most complex in world. 236 products is exported by Slovakia and it has a revealed comparative advantage which implies that it has a larger share of global exports than expected from its size of global market products and size of its export economy.
Economic complexity ranking
The economic complexity of Slovakia was 16th in 1994 but in 2013 it increased by three places to 19th over the past 19 years.
Shipping to Slovakia
Use our online Freight Calculator to determine the price for the shipment of your cargo, freight and shipping prices.
UK to Slovakia international transport companies provide multi modal cargo shipping services to Slovakia. We provide solutions to all your freight needs at competitive price be it full loads, part loads, personal effects and commercial cargo.
We are a UK based company with haulage network of over 1000 both small and multinational hauliers. We feel glad to tell you that we cover the entire United Kingdom delivering consignments to the major cities, ports and airports in Slovakia for both standard and premium freight shipping services. Heavy haulage companies and road transport forwarders also are able to collect your items from the UK and deliver to the address you want in many locations across the globe. We offer different types of UK to Slovakia transportation services providing our clients with options for both standard and non-standard transportation services for out of gauge cargo and vehicles. We also have a range of dedicated vehicles with which we use in providing our clients with last minute express urgent freight transport to Slovakia services. We also provide all types of air charters and on board boxes, parcels and pallet courier services. Check our European pallet courier services.
UK to Slovakia freight forwarders offer a wide range of haulage services in the UK which include export documentation, cargo insurance, packing, storage and crating services.
You can contact us for your export shipping to or import shipping from Slovakia. You can also obtain instant quote from our website using our instant pallet delivery costs to Slovakia online chat. We will be happy to discuss your freight shipping requirements with you if you need haulage services regularly and we will be happy to offer you favourable and affordable shipping services tailored to meet your requirements.
Sending goods on pallet to Slovakia
If you have any question or concern on pallet shipping to Slovakia from the UK or from Slovakia to the UK or to and from any part of the Europe like freight forwarding to France, Germany, Poland, Austria, feel free to ask us. We will be happy to answer them all.
UK to Slovakia freight forwarding companies are able to provide collection and delivery services to all corners of Slovakia thanks to our wide network which comprises more than 3000 haulers. We provide daily services to all Slovakian provinces from the UK and we are able to manage all vehicles because we have all vehicle types including Road trains and Euro liners. Some of the cities that we provide freight transport services in Slovakia are Bratislava, Trnava, Nitra, Banska Bystrica, Presov, and Kosice.
The industries that make use of our services include:
Telecommunication
Glass
Clothing
Steel and concrete
Manufacturing
Food
Besides providing parcel and pallet shipping services to Slovakia, we also boast of a pan European delivery services as we are able to cover all European countries with our shipping service thanks to our network of European haulage partners which are more than 3000. Our vehicles provide daily collections services in all parts of the UK as well as Ireland and thus, even at short notice, we are capable of providing pickoff services to any part of the country. The haulers we use their services have proven track record and they are the best providing services to all locations in Slovakia including regions such as Bratislavsky Kraj and Banskobysticky Kraj. We tailor our services to satisfy the exact requirements of our clients. Most destinations in Slovakia require delivery times of between 3 and 5 days.
Below are some of the advantages you will get by using our freight to Slovakia services: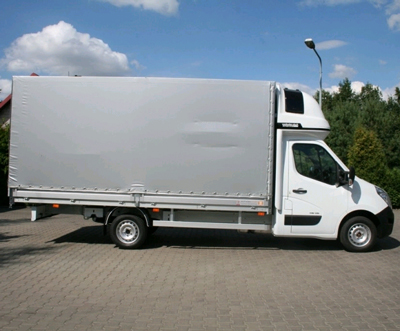 Our response time is very short.
We have a standby region of specific hauler.
Loads are not just passed around, we have closed user groups.
We increase control of load by integrating our ferry into our services.
We are flexible with our services and this helps to meet fluctuation in volume of cargo shipped.
We only reload services with ferry integration.
Examples of the equipment we use:
Capacity 33 Euro pallets
Rear door access
Sliding curtains
Sliding roof
Exporting to Slovakia
Slovakia is among the 9 markets of the Central and East Europe. Its growth potentials are quite stunning.
(If you have interest in exporting cargo to Slovakia, you should contact a UKTI Slovakia export adviser. For trade finance and insurance cover, UK companies should contact the UK export finance (UKEF). You will also obtain useful information from the present UKEF cover position for Slovakia.
UK has more than 100 of its companies operating in Slovakia. The top retailer and employer in Slovakia is Tesco which is a UK owned company. Other major UK companies that are major investors in Slovakia are Overy, GlaxoSmithKline, Shell, CP Holdings, Provident Financial, BAE Systems, Tate and Lyle and Allen. We also ship cargo to Ireland from Slovakia.
What advantage does export to Slovakia give UK companies?
UK companies exporting to Slovakia get the following advantages:
The accepted language of business in Slovakia is the English language.
Slovakia has easy access to the emerging Eastern Europe's markets.
Euro is used in the country as a legal tender.
There is direct international flight from the UK to Slovakia.
English is widely spoken in the country.
The strong aspect of the Slovakian market
The country has achieved economic and political stability.
Slovakia is strategically located in the region
The telecommunications infrastructure of SVK is well developed.
The labour market is not only flexible, it has highly skilled workers.
The cost of labour in the country is affordable while the labour productivity is high.
Challenges
Business practices and standards in Slovakia are the same with those of other countries in European Union because it is a member of the union. There are no major cultural differences to take into consideration. Doing business in Slovakia has the following challenges:
e-government readiness
non-transparent public tenders
corruption
bureaucracy
ranted among the top 25 in the Ease of Doing Business ranking of the World Bank.
Economic growth
The economy of the Republic of Slovakia is gradually coming close to the living standards of advanced Organisation of Economic Cooperation and Development (OECD) economies.
According to the forecast of the Institute of Fiscal Policy (IFP), the Gross Domestic Product (GDP) of Slovakia would increase from 2.4% recorded in 2014 to 2.9% in 2015. Increased consumption and investment would be the major economic driving force. The economic growth is expected to increase to 3.6% in 2016.
Trade agreements
Import duties are not paid on the UK made goods imported in Slovakia because the country is a member of the EU and the World Trade Organisation.
(If the operation of the Single Market is posing some problems to you, then you should contact the SOLVIT team.
We also work with Swiss haulage companies to offer cargo to Slovakia shipping.
EU funding
EU would through its structural and cohesion fund programme provide Slovakia with €14 billion between 2014 and 2020. The major investment priorities are:
energy efficiency
innovation
human development
infrastructure
Transport from Slovakia to Europe
Slovakia is located in the Emerging European Region. The volume of goods imported from the UK into the country is more than £16 billion. While the service exports from the UK which are more than £4 billion treble over the years, the good export has doubled over the past 10 years.
There are a lot of opportunities in the region especially in 6 main sectors which include the following:
services
healthcare and life sciences
infrastructure
defence and security
energy
advanced manufacturing
Trade between the UK and Slovakia
UK investment in Slovakia is the 14th largest investment. In 2014, the volume of the UK export to Slovakia was £451 million in goods. The value of bilateral trade between the two countries in the same year was valued at £2.37 billion.
The top exports of the UK to Slovakia
Articles for funfair, table games
Medicaments
Chemical materials and products
Vehicles and car parts
Petroleum oils and gases
Check our UK to Germany freight forwarders page.
Opportunities in Slovakia for the UK businesses
There is no country in the world that produces more cars per capita than Slovakia. The Original Equipment Manufacturers (OEMs) that are based in the country are three, namely, Kia Motors in Zilina, PSA Peugeot Citroean in Trnava and Volkswagen in Bratislava.
Slovakia provides UK companies with the following opportunities for supply chain:
testing services
design engineering services
plastic mouldings
metal sheets
forgings
castings
Retail
Foreign retail chains dominate the retail market of Slovakia.
In the recent years, there is increase in the demand for clothing and fashion accessories in the country. There is increasing brand consciousness among consumers in Slovakia. The sale of higher priced goods is expected to increase as a result of increase in real disposable incomes.
Opportunities for UK companies:
internet retailing
luxury products
fashion
For more information on the opportunities in retail sectors of Slovakia, kindly contact us. Compare best UK haulage companies that provide professional and cheap cargo transport to Slovakia.
We also offer next day pallet delivery to Netherlands from Slovakia.