Cargo and pallet delivery to Denmark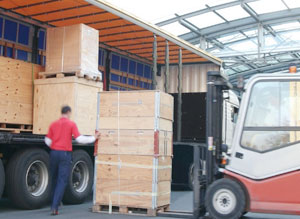 Whether you want to send just 1 pallet to Denmark or you are looking for a full truck load we can help. Our network of UK and Danish freight forwarders offers same day cargo collection across the entire Europe.
Give us a quick call or chat to us online to find out how much is to send a pallet, full van or a dedicated lorry from London to Copenhagen, Birmingham to Aarhus, Glasgow to Odense, Manchester to Aalborg, Aberdeen to Frederiksberg, Bristol to Esbjerg and more.
Get in touch for an instant, comprehensive UK to Denmark or return quote!
We also offer any freight delivery from Denmark to Germany, Ireland, Spain, Belgium, etc. Please do not hesitate to contact us regarding none-standard deliveries. We love challenges and will find a fast and cheap solution to fulfil your needs!
Exporting to Denmark
Denmark could be described as a very healthy economy, with a very educated populace and an open economy. It has a welcoming hand for products and services coming in from the UK. The Danish population is made up of sophisticated buyers who will rather pay their suppliers on time.
If you are in need of more information as it concerns doing business with Denmark by way of exports from the UK, you should contact UKTI Denmark for advice and counselling. For insurance cover for UK firms and trade finance, you have to contact UK Export Finance (UKEF). The UKEF cover position for this country also has lots of information for you.
According to the ease of doing business reports by the World Bank, this country stands as the fourth easiest country to do business in the world, and the 1st in the entire Europe.
What you will enjoy as a UK business that exports cargo to Denmark:
An economy that is very prosperous
A route to reach the Baltic and Scandinavian countries
Proximity close to the vast growing economies of Poland, Sweden and Germany
Wide use of English language in the country
The major strengths of the Danish market include:
An easy access to other markets in the northern part of Europe through the airports in the capital city and other motorway networks
A population that is full of well-educated people, with many having university degrees
Advanced telecommunications systems
In Denmark, you can establish a company online within 24 hours
The practical guide to doing business in Denmark will help you with more information about this. Get one and read through it.
There are many similarities between doing business in Denmark and the UK. So, people whose businesses, products and services are successful in the UK should expect such successes when they move to Denmark.
The country is a member of the EU, and this eliminates all forms of trade barriers and bottlenecks for people who want to export to Denmark
Emergency cargo transport to Denmark
If you are scratching for a comprehensive, low-priced and adequate proposal to export or import some goods to Denmark or back to the UK our office will be enchanted to work with you. We not only export cargo and leviathan industrial equipment from the UK to Denmark but we also back up chilled food and any other freight shipping from Denmark to the United Kingdom, Slovakia, Denmark, Moldova and all EU countries. Ordinarily our bunch of high-class UK and Danish cargo hauliers is in position to set a whole range of last minute removals solutions at merely a very short notice and at a real buy price. If you are going after an economy or long distance EUR-2 pallet, meat and poultry products, 15ft container, furniture, machinery or any other cargo haulage to Denmark from the UK we will provide best price to do it. Our next day cargo to Denmark transport by land prices are exceptionally low-cost as to other Danish freight shipping firms. Contact us as soon as you can for a same day road transport price estimate!
Our lately accomplished transportations cover: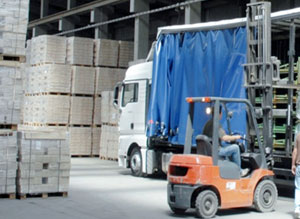 Cheap refrigerated products delivery to Roskilde and Brøndby from Inverness
Economy warehouse and factory machinery transport to Aalborg from Chichester
Same day 11 pallets shipping to Vejle from Liverpool
Last minute sea container haulage to Tårnby from Dundee
Urgent fresh fruits delivery to Lyngby from Nottingham
24/7 transportation to Denmark by land of a specific variety of paper products manufacturing and metal processing machines such as exercise book machinery, pipe layers, vegetable machines, disc sanders and wheel excavators
Express van and driver hire for large cardboard boxes and computer desks transport by road
pallet to Germany from Denmark and pallet courier to Switzerland
Short notice motorbike and machinery forwarding to Viborg from the UK
Free of cost dire freight to Denmark removals rates forecast, estimate
Whether you aspire to pick up and send just 1 oversize pallet, move a unit load device container or book same day dedicated Jumbo Dropwell Type, Hi-Top Long or Self-Drive HGV van our UK to Denmark merchandise distribution companies will be happy to assist. We also are capable to shift any number of sea containers - named cargo, forty foot, twenty-foot, double door, tank containers and similar. We also have the experience to deliver long and short term storage and storage units for sundry examples of machinery - clothing, goods on pallets, garage stuff, make up bags and cases, freight, water slides, manufacturing machinery, 20 foot container and different. Whatever your carrying or movement needs are we will compare for you how much is to collect and transport meat and fish, effects, freight, big wares or all other business freight to Denmark from Scotland, Ireland, Wales and all the UK. With our 24/7 goods on pallets transit firm and with the all-encompassing assembly of economy UK and Danish freight hauliers you can obtain and compare average cargo to Denmark costs within just a few flickers. With us you can compare pallet delivery costs to Czech Republic from Denmark.
Economic growth
The economic forecast has it that the economy of Denmark will grow at 1.8% in 2015 and 2.1% in 2016
There are many attributes that place the economy of this nation within the most performing in the entire Europe, and these include;
Strong growth
Very low inflation rate
Low unemployment rate of about 4.8%
Greenland and the Faroe Islands
The kingdom of Denmark has some other areas named Greenland and Faroe Islands as parts of its territories. These two islands have been given some level of autonomy, in the sense that they have their own government systems, taxation and law. They are not under direct EU jurisdiction.
For employment and importation of goods in these Irelands, lots of differences abound. If you want to gain more information about doing business in these two islands, contact the UK Trade & Investment (UKTI) team domiciled in Denmark.
Trade between the UK and Denmark
This Denmark is one of the EU member countries. It is also part of the world trade organization. As an EU member country, import duties are exempted for all goods that are manufactured in the UK.
If you have issues accessing the market, especially the single market system, contact the SOLVIT group for advice and counselling.
The nation sits at the 22nd position when counting UK'S export markets, with an annual trade volume that is put at about £5.7 billion. In 2013 only, the volume of goods exported to Denmark from the UK stood at £2.5 billion.
The major cargo exports to Denmark from the UK include: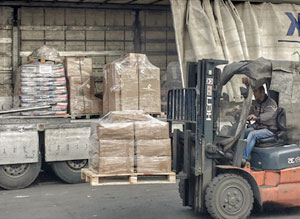 Fuels and related minerals
Next day freight courier companies to Denmark
Should your client crave to get the frozen food, fresh food, behemothic container, abundant tunnel container or some other industrial cargo fetched immediately and shipped almost immediately we are the emergency UK to Denmark goods on pallets couriers that are ecstatic to provide the service?
Our second to none, quick, discounted and cheap cargo courier to Denmark from Britain has the team of experts to market each freight transport on every possible connection. We will be delighted to forward any chunky freight from Swansea to Køge, pick up and export refrigerated food to Slagelse from Cambridge, cope with short notice 39.37 in × 47.24 in pallet moving to Esbjerg from Leicester, transport 40 foot intermediate bulk shipping container to Fredericia from London, transport jumbo aerospace machinery to Randers from Coventry, deliver kitchen stuff, snooker tables or potted plants from Ballerup to Hereford and other.
Emergency Danish goods on pallets couriers do not only send titanic and ample equipment or manufacturing equipment we also offer express export of any single and trivial every day-use effects like moving boxes and bubble wrap, kids toys, computer furniture, freezer, outdoor plants, filing cabinets, crystal, drum kits and more. We also offer pallet delivery to Belgium from Denmark.
If we have no resources to effect your intercontinental cargo transport inquiry our cargo forwarder has the access to request urgent pallet delivery prices to Denmark from a field of standard and last minute UK and Danish courier firms.
Our sales person will inform you how much is to ship freight to Denmark from the UK, Germany, Cyprus, Sweden, Norway, Holland and from all Europe and from all the British Empire inclusive of Northern Ireland and England. You will be charmed with our long distance 2.5 meters container, fish and sea food and other goods on pallets to Denmark haulage rates.
Cheap pallet transport to Denmark
Economy cargo shipping to Denmark is only 1 of the services our firm is equipped enough to supply. Genuinely our spacious worldwide group of next day freight removal firms move belongings send meat products, haul dumpers and other corporate cargo across all European countries. Our company will be pleased to bring to the end same day furniture shipping Kolding to Bilbao, 24/7 refrigerated products road transport Hvidovre to Varna, economy tanks container delivery Taastrup to Gdańsk, emergency weighted factory plants transportation Helsingør to Palma, cheap 80 cm × 120 cm pallet transport by road Gladsaxe to Stockholm, short notice auto and vehicle forwarding Aarhus to Bratislava, Málaga to Holstebro, Næstved to Valencia, Florence to Odense and many more. Our company have the knowledge of approximate pallet to Denmark removals expenses and will be pleased to pick up and transport overseas any type of cargo to any district you try - 1400 kg EUR-6 pallet to Rødovre, 0,9 ton half pallet to Horsens, 1250 kg oversize pallet to Copenhagen, 2 ton standard pallet to Herning and everything you intend. Our express freight average haulage costs to Denmark form the UK, Italy, Scotland, Luxembourg, Ireland, Ukraine or Greece are awfully local-cost. Our urgent Danish merchandise transport companies have a lock on competent, friendly and trained cargo moving services to Gentofte from Southampton, smooth frozen food export to Silkeborg from Worcester, patterned joinery machines transport to Frederiksberg from Belfast, good intermodal freight container haulage to Greve Strand from Lancaster and more.
There is a broad selection of benefits why you could be hiring our last minute UK to Denmark cargo shipping companies:
Cyclic, true-hearted, invariable, long distance freight road transport to Roskilde, Brøndby, Aalborg, Vejle, Tårnby and more
Broad extent of oversize freight delivery lorries - 210 cubic feet, Volkswagen Transporter SWB, 40ft Trailer/Artic, Vauxhall Vivaro, 18 ton GVW Box with tail lift, Isuzu 7.5 Tonne Tipper and more
Same day pallet transportation to Denmark and back to the Great Britain with Wales, Northern Ireland and England
Last minute dairy products and fresh food transport by road from Denmark to the GB, Poland, Spain, Hungary, Turkey, Czech Republic and to all Lithuania
Comprehensive international association of next day UK and Danish cargo movers that are in position to relocate every type of jumbo-sized and copious stock containers: vehicle container, flexible intermediate bulk container, liquid food container, pallet wide container, 1/2 of a shipping container and additional
Urgent LCL, flexible size, joint or sole use vehicle for freight forwarding Newport to Lyngby, Peterborough to Viborg, Cardiff to Køge, Londonderry to Slagelse, Lincoln to Esbjerg and wherever you attempt
24/7 bank holiday pallet pick-up with local, constant or reputable delivery
Free of charge England and UK to Denmark cargo delivery prices compare option via our comparison service or net space
Express 1,000 mm × 1,200 mm pallet collect and transport to Fredericia from Lisburn, same day full pallet pick-up and delivery to Randers from York, 24/7 Euro1 pallet removals to Ballerup from St Albans, economy 800 mm × 1,200 mm pallet removal to Kolding from Winchester, emergency quarter pallet transport by road to Hvidovre from Hull and etc.
Short notice 1,200 mm × 1,000 mm pallet transport to Taastrup from Thessaloniki, late evening chilled products moving from Helsingør to Ostrava, late night storage units shipping from Gladsaxe to Genoa, Saturday lorry and bus freight forwarding from Aarhus to Riga, Sunday personal belongings container delivery from Holstebro to Leipzig, early afternoon machines transportation from Næstved to Timisoara and similar
UK Business Opportunities in Denmark
Some of the sectors that are promising enough for UK businesses in Denmark are
Information and communications technology (ICT)
Consumer goods
Food and drink
Professional services
Freight Shipping to Denmark
The road shipping system from the UK to Denmark will offer you the most cost effective method of transporting your loads to this Nordic country. With us, you will enjoy the cheap groupage services and express deliveries too. We are the best for your shipping needs. This is because while our cheap and cost effective groupage shipping vehicles depart their location in the UK or Denmark on a weekly, fortnightly and monthly basis, we also have the express services that depart every day.
Our services include commercial and business cargo transportation to the UK. For your household items, personal good and car shipping, our partners in Denmark will offer such services to you.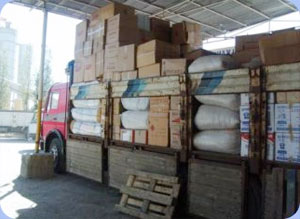 Our haulage services to Denmark come with very many options and you are allowed to choose the ones you prefer, depending on the delivery time, cost and how soon you want your loads to be delivered. We have the next day or 24 hour services, the 48 hour or 2 days services, the economy groupage systems to Denmark and the dedicated vans with which we offer express road freight. If your shipments to Denmark involve some level of urgency, then you can opt to use our fleet of dedicated express vans to countries in Europe. With this, you will enjoy timed pickup services and corresponding delivery of your cargo to Denmark from the UK and back. When you opt for this our unique system of delivery, you will enjoy secure, safe and fast door to door delivery of your goods. This is also the best method for your fragile goods too. Our vans are always ready at our local network partner deports across the two countries. We also do some sort of business to business delivery of cargo within few hours, depending on the location too.
When you work with us, we will guarantee the safety of your imports and exports to and from Denmark. This is made possible by our team of trained professional movers and freight forwarders. They have a lot of experience to bring to bear and this makes them the best for you. Another good thing is that we offer the best international rates at all times. Now, because of the fact that we believe in personal business dealings, you will be assigned a specialist who will deal with you all through, till the arrival of your cargos. These are people with a complete knowledge of the road freight system to and from Denmark. You may also like cargo transport to Sweden from Denmark.
We also offer haulage to Denmark from the UK. In this regard, we are perfect in one area that other companies tend to run away from. Those loads and cargos that come with awkward sizes and shapes and those problem deliveries of yours will be taken care of. We also offer custom bespoke shipping requirements.  We also freight heavy machinery, unusual consignments, manufactured goods, full and part loads. So, when other companies reject your goods, bring them to us because we will deliver them to Denmark. We have an express service system where we make use of sprinter, escort and Luton vans. We also use trailers and trucks of 7.5 tons and euro liners too. Our vehicles come with tail lifts for those pick-up and delivery points with no loading and unloading facilities. This will tell you that whichever type of special delivery requirement you have, it will be handled by us.
When it comes to our pricing, one of our major strengths is cheap pallet delivery. When you have palletized goods, bring them to us. For those loads that are small in size, we deliver them through our groupage systems. Pallets of 120x100 and 120x80 centimetre base of both euro and UK specifications are handled by us. We do all sorts of boxes, cartons, skids, cages and stillage's, wooden pallets, plastic pallets and printer pallets. In fact we accept any cargo that is export packed, and our services still stand us out as the best in the entire Scandinavia.
This is a country that is surrounded by lots of Irelands. But the fortunate thing is that there are great road connections between the major regions of Syddanmark, Sjaelland, Nordjylland, Midtjylland and Hovedstaden. We offer services across these five regions and even to the remote areas, though the latter may take us more time to reach. We serve most of the major cities and towns including Naestved, Silkeborg, Helsingor, Vejle, Lyngby-Taarbaek, Kolding, Gladsaxe, Esjberg, Aalborg and Aarhus.
Though we recommend the best system as the road freight system, you can also enjoy ferry sailings between the port of Harwich in the UK and the port of Esbjerg in one of the peninsulas in Denmark. So, depending on the particular requirements of your cargo, we can use this 18 hour journey route to deliver your cargo to Denmark or UK. This option is seen as a very good one because when your cargo is dropped by the ferry at the port of Esbjerg, it will take only 3 hours to get it to the capital city of Copenhagen. This could be done through a single expressway that runs through to the far eastern part of the country. Check our page on pallet delivery to France from Denmark.
The conclusion of the whole thing is that whether you require an express service that will see your goods delivered the next day or within 24 hours, the next two days, within 47 hours, or the groupage system that will take a week or more to deliver, we are still the best option for you. Our pride lies in our excellent delivery logistics, the instant online free quote that will help you with an estimate of the cost of your shipment and the capacity to take on the most challenging delivery demands in the UK or Denmark.
Pallet Delivery Denmark
We offer all forms of pallet delivery to Denmark by working with the most reliable courier partners at the cheapest rates. When you look at our instant quote page, you will see lots of options. When you choose any of them and book online, your pallet will be picked up by our agents immediately
However, before we collect such goods from you, they must have been palletized, wrapped and made to be very stable. This is for safety purposes. We deliver pallets of all sizes, ranging from the 250kg 0.8m high pallets to the 500kg  1.1m high and the 1000kg  2.0m high.
Cheap pallet delivery in Denmark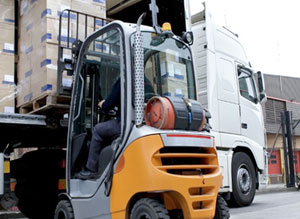 When you want to send parcels and pallets from the UK to an international destination in Denmark or back to the UK, you have many options to choose from. With a per capita income that is ranked as 7th highest in the world, with an economy that is very vast and strategically located, this country enjoys a lot of cheap pallet shipping options. All the principalities, towns and cities of the country including Aalborg, Odense, Hillerod and Copenhagen are serviced by us.
Prices for online pallet delivery in Denmark
Because of the great infrastructure in Denmark and the entire Europe, we offer all the necessary pallet delivery options, and you will always find one that will suit your needs.
We are completely innovation and technology compliant, and therefore our tracking system will allow you to know the state of your international pallet delivery at any point in time in different checkpoints while on transit. If you are sending the pallet to customers in Denmark or UK, this will allow you to keep them abreast of the location of their expected consignments. Check also our site on haulage companies to Slovakia.
Danish Import and Export Trade
Denmark Pig Export
One of the major products that Denmark exports to other countries is their pigs. They have been in the practice of exporting pigs to nations like Germany, with their trading activities with Germany reaching its peak between March and April of 2009. Within this period, about 52 trucks of pig left Denmark for Germany on a daily basis. Towards the end of March, it was recorded that up to 624,000 had arrived Germany from Denmark'
The same figures also happened in April of the same year. The statistic is that about 30,000 pigs are sent to Germany on a weekly basis. However, the slaughter companies in the country are not having a good time in this whole affair. This is why they are advocating for the reduction of wages of people who work in the pig farms so as to be able to retain their services.
Credit insurance scheme for Denmark export
The plan to aid Danish exporters to be in business after the financial crisis was received by the UE. Because of this, the highest insurance firms in the nation are to be commissioned to provide insurance for these exporters. This entails that some amount of risks that their clients also go through will be taken care of by these insurance firms. In 2008, Denmark had an aggregate trade volume of $119.5 billion.  In terms of import, the worth of goods and services that Denmark imported in the same year is worth $120.7 billion. Germany still remains its largest import and export partner.
Express Freight to Denmark
We have actually made pallet delivery to and from Denmark as cheap as it has never been before. Our services are very fast and efficient and at the same time cheaper that what you will get from other companies around you. We are so good that all the cities, towns and villages in Denmark are covered in our delivery plans. We will offer you the 6 day economic services for pallets that are not of urgent need and 4 day premium services for those that are needed urgently. We have a very simple process that entails that both the economy and the premium solutions have the same booking process, without any special documentation for the premium delivery system. When you book online, we will take it from there.
You will enjoy the fascinating tracking service on offer. With this, you will know the state and location of your items right from the point of departure to the delivery point. When your pallet arrives, as much you will also get the information through the tracking device, we will also send you an email notification to this effect. We also work with many freight forwarder Portugal that deliver to Denmark.
You can only conform what we are telling you by requesting our instant online quote to see that we are the cheapest option for you. With our quote, you will compare prices with other companies and also have time to achieve the budget.
This is one country that has one of the best economies in the world in terms of competitiveness. This is the country that takes the centre stage when it comes to shipping. This is because of the fact that they are the designers and manufacturers of the energy efficient container ship that has been ranked highest in the world. This brings a significant boost to the import and export trade of the nation. We also work with Austrian freight forwarders.
Cargo Pick-Up and Delivery Services to Denmark
The premium system is for your critical deliveries. It offers the fastest delivery and collection of your items. There is also the economy system which is very cheap and affordable for deliveries that are not so urgent.
Pallet delivery restrictions
Though we will ship all sorts of goods to Denmark, including the ones that have been rejected by other shipping companies due to size, shape and other things, we also have some items that we don't ship. These are items with import restrictions and they include;
Watches
Tinned goods
Non-prescription medicines 
Fur
Antiques
Psychotropic
These items can only be imported under close supervision.
However, there are some items that are completely forbidden from being imported into Denmark, and they include;
Fresh food
Thermometers with mercury
Asbestos fibres
Plants
Silver and gold bars
We offer both air and road freights to Denmark. In doing this, we serve all the major airports in the country at rates that are highly competitive. We also have rates for door to door services.
Airfreight Shipping To Denmark
The price we charge for such services expire upon the arrival of the loads at the airport.  However, other charges that may be encountered at the destination including quarantine, taxes, duties, storage, handing and documentation may not be included. These charges are to be paid by the person collecting the loads in the country's local currency. This system has fixed fees that are not negotiable.
Road Freight Shipping To Denmark
Our price for road freights also does not include the charges that are incurred at the destination. It only covers charges from our location in the UK to the destination in Denmark. When you need delivery inside your residence, you have to make special arrangements for such. Make sure you ship your road freight with palletized boxes all the time. We may not accept your loads without pallets.
That we do these shipments with ease does not mean that they involve a very easy process. We offer weekly part load and groupage services for those with low budgets and express solutions for your next day deliveries. You may also like pallet delivery to Italy from Denmark.
Our watchword is reliability and flexibility. We also ensure fast and responsive services.  Because of our positive take on innovation, we are ready to capitalize on the ever changing market needs, so as to keep us ahead of the others all the time.
Road Transport To and From Denmark
We are forwarding agents in Denmark; therefore we help in loading and unloading of all your goods to the entire country.
When you make use of our services, you will gain a lot, including:
Personalized custom support in your native language
One partner that serves all the countries in Europe
Our transport managers will guarantee perfect transport control
The use of modern trucks that is friendly to the environment
We have about 10 popular routes, and shipments and deliveries to these routes come at very huge discounts. These routes are;
Sweden
Czech Republic
Netherlands
Belgium
Hungary
France
Denmark to Poland pallet shipping
Italy
Austria
Germany
We have employees from more than 40 countries and their ultimate aim is to exceed your expectations in freight forwarding and cargo deliveries.
Compare freight to Denmark transport rates
If you are seeking to survey and compare cheap excess baggage, frozen products or any other oversized goods on pallets removals costs to Denmark from the United Kingdom, Portugal, Scotland, Slovenia, Ireland, Malta, Latvia, Ireland, Croatia and from all European Union countries you are in position to perform it calmly and readily here via our data network. Our worth the money, short notice Danish pallet couriers will let you know warily and gingerly how much it is to forward refrigerated meat Odense to Newcastle upon Tyne, to transport personal effects from Stoke-on-Trent to Rødovre, how much it costs to ship 31.50 in × 47.24 in pallet from Horsens to Derby, to move crate container to Copenhagen from Sunderland, how much is to send production equipment from Canterbury to Herning and anything you desire. A member of our staff is able to appraise express UK to Denmark cargo moving prices in hardly any seconds. Speak to us on the spot for any weekend, early morning or urgent Denmark to the UK approximate freight export rates for all frame of retailing and household merchandise: roadsters, specialized shipping container, fresh vegetables, EUR-1 pallet, white goods, decorations, domestic chattels, boxes, reception desk, morph folding leg tables and different. Our most beloved and selling lines combine: low-priced last minute machinery haulage Gentofte to Edinburgh, low-price long distance cars transport by land Silkeborg to Glasgow, cheap next day vegetables collect and transport Frederiksberg to Gloucester, budget same day personal items pick-up and delivery Greve Strand to Portsmouth, inexpensive 24/7 cargo removals Roskilde to Stirling and other.We also offer pallet courier to Spain from Denmark.
Many supernumerary interests and trumps to be convinced with or lay money on our Denmark to UK pallet transport forwarders:
Every day, competitive, economy, late afternoon cargo collecting and haulage Brøndby to Wolverhampton, Aalborg to Bristol, Vejle to Oxford, Tårnby to Bradford ...
Moving boxes cheap, household goods, boxes, corner cabinet, midi Hi-Fi, cooking accessories, a car, bookcase and other leftover house movables moving Lyngby to Bologna, Viborg to Amsterdam, Køge to Munich, Slagelse to Katowice, Esbjerg to Frankfurt and many more
Free fast freight to Denmark shipping costs calculation, bid
Next day affordable 1 man van hire Denmark to UK for every 3 or 1 bedroom domicile or apartment removal or one pack, parcel or casket removals
Cheapest, bank holiday or late evening, emergency Danish pallet road transport courier for any field of considerable, zaftig, giant equipment and stuff: moving containers to Fredericia, goods on pallet delivery Randers, heavy plant machinery transportation Ballerup to Sheffield, lorry transport by road Kolding to Armagh and everything you strive.
One of our surveyors is experienced enough to estimate average cargo to Denmark forwarding prices and will send you a text how much it is to move your stuff and will get back to you with our offering in the time of as little as a couple of glints
Check our services for pallet haulage to Slovenia from Denmark
Danish Freight forwarders
By collaboration with a far-ranging skilled batch of Danish freight forwarders we will execute remarkably half-priced bulky freight haulage rates to Denmark from England, Aberdeen, Brighton, Lichfield, Birmingham, Exeter and more. Don't fitter away your inappreciable time. Make use of our chargeless network to investigate Danish pallet removal companies to pick up and ship fish and sea food, meat and poultry products or extremely heavy machinery like bale handlers, prepress-plate/contact frames, mpower machines, band resaws or furnaces. Search for most vet and specialist Danish pallet forwarders which are experienced enough to furnish speedy, cheap a man and a van at as small as 4 hours notification. Reserve fast and short notice Denmark to the UK cargo delivery for a late night or Saturday removals. Contact how much is to deliver shared van, one or three, forty eight, shared lorry or forty three pallets to Hvidovre from Plymouth, to Taastrup from Salisbury, from Westminster to Helsingør, from Chester to Gladsaxe and better.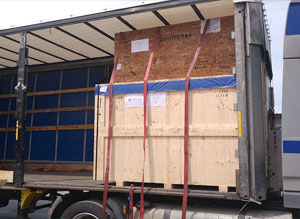 Low-cost express freight transport to Aarhus from London, Bath, Brno, Bydgoszcz
Emergency pallet haulage to Holstebro, Næstved from Wakefield, Salford, Berlin, The Hague
Cheap cargo delivery to Odense, Rødovre from Preston, Leeds, Brussels, Palermo
Economy 10 ft shipping, cargo roll, half of and 40 feet container shipping to Horsens from Durham, Manchester, Hamburg, Essen
Same day fresh fruits, refrigerated food and fish and sea food haulage to Copenhagen and Herning from Carlisle, Norwich, Córdoba, Milan
Last minute Sunday, early afternoon and weekend frozen food and merchandise collection and moving to Gentofte or Silkeborg from Inverness, Chichester, Lublin, Szczecin
Urgent, early morning and late afternoon freight delivery to Denmark from Wales, Northern Ireland, Macedonia, Montenegro and Romania
Next day pallet delivery to Ireland from Denmark
Orderly, smart, proficient and trusty factory equipment export to Frederiksberg and Greve Strand from Liverpool, Dundee, Dresden, Bochum
Any day, known and every month 1 or 2 house move to Roskilde, Brøndby from Nottingham, Swansea, Alicante, Bielefeld
Routine express cargo courier to Aalborg and Vejle from Cambridge, Leicester, Kraków, Barcelona
24/7 part load container transport to Tårnby and Lyngby from London, Coventry, Hereford, Aarhus, Valladolid
Express pallet haulage to Viborg, Køge, Slagelse and Esbjerg from Southampton, Worcester, Zaragoza, Dortmund
Short notice, full, quarter or FTL transport to Denmark from Estonia, France, Switzerland, cargo to Finland, Austria, Belgium