Cargo and Pallet delivery to Italy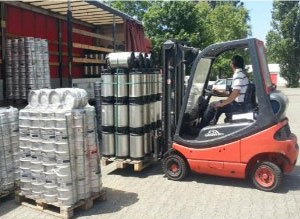 Would you like to know how much it is to transport bulky goods, pallets or heavy machinery from the UK to IT or the other way around? Simply contact us today for a free quote!
We offer same day collection and 48 hours pallet delivery to Italy from anywhere in the UK. By using UK and Italian freight forwarders we are in a position to assure very competitive rates.
We use small vans for last minute and urgent transports to deliver freight to Italy within 48 hours from the collection. Large 24 ton lorries are used for a shared, consolidated, LTL or for fully dedicated haulage.
We transport goods from everywhere to anywhere - both directions - inbound and out-band routes. For example we can deliver pallets to Rome from London, ship fresh vegetables from Milan to Bristol, transport heavy machinery from Glasgow to Naples, move cargo from Turin to Birmingham, send urgent freight to all Italy from the UK - Palermo, Genoa, Bologna, Florence, Catania, Bari etc.
We do not only focus on last minute or full lorry deliveries between the UK and IT. We can also organize cargo transport to Italy from Austria, Germany, Sweden, Belgium, Cyprus and from all Europe. In the situation we are fully booked we will compare cargo delivery costs to Italy from a network of UK and Italian haulage companies to find you most reliable and cheap service provider.
Freight Shipping To Italy
We have LTL and FCL trucks departing to Italy on a daily basis and they will ensure that your freight of all types is transported to Italy safely and quickly. Our network of Italian freight forwarders can provide cheap 48 hours pallet delivery to Italy from the UK, London, Liverpool, Chester, Brighton, Newcastle etc. We ship cargo of all types and provide all logistics and haulage services you may require. We gear towards matching the shipping cost with the high level of services we offer. At the end of it, you will confirm that we offer the most cost effective cargo shipping and heavy haulage to Italy and take care of all your needs.
Our urgent cargo to Italy transport services take care of commercial and business cargo from the UK and back to the United Kingdom. Those who want to move their personal goods and those in need of car shipping and house removals can also get perfect services from our international movers.
We are based in the UK and are specialists in commercial and business shipping. Our core expertise lies in business to business transportation of cargo We deliver pallets to all destinations in Italy and the UK within the shortest possible time and at the cheapest cost. This is because we have links all through the areas in Italy and the UK. If you need the groupage service where your goods will be consolidated with other similar goods, and delivered within 4 to 6 days, you will enjoy this from our UK and Italian transport companies too.  We also have same day collection express freight to Italy services option where your loads will be delivered to its destination within 24 hours for the next day service, and within 48 hours for the 2 day service.
Because our 3,5 ton vans, 7,5 ton trucks and 24 ton lorries depart on a daily basis, whatever you want to ship it will be taken care of. Our major specialization is on the shipping of Euro and UK pallets. But we also do perfect shipping of rolls of fabric, machinery, cartons, boxes, Italian tiles and clothing, etc.
Next day pallet shipping to Italy
If you are fanning for an express, special offer and an affordable price estimate to collect and transport some consignment to Italy or back our professional crew will be gleeful to assist. We not only send pallets and oversize cargo from the UK to Italy but we also provide refrigerated products and any other freight transport from Italy to Britain, Switzerland, Slovenia, Denmark and all EU countries. At most occasions our network of licensed UK and Italian international transport firms can promise a broad selection of short notice haulage services at barely a couple of hours' notice and at a reasonable price. If you are leaving no stone unturned for a low-cost or economy 1,000 mm × 1,200 mm pallet, meat and poultry products, cargo container, garden tools, plant equipment or any other freight haulage to Italy from the UK we will provide best price to do it. Our emergency goods on pallets to Italy transport by land costs are judged to be intensely standard when correlating against other Italian cargo forwarders. Touch base with us directly for a momentary transport bid!
Our lately delivered freight encompass:
Same day collection and 48 hours freight delivery to Bologna and Padova from Durham
Express warehouse and factory machinery shipping to Florence from Oxford
Last minute seven pallets transport to Bergamo from York
24/7 40ft container haulage to Naples from Edinburgh
Cheap meat products moving to Livorno from Gloucester
Emergency consolidated export to Italy by road of a number of manufacturing and paper products manufacturing machinery such as trailers, ring binders, flexographic equipment, mitre saws and rototillers
Economy man in the van for wardrobe boxes for moving and garage stuff delivery
Short notice auto and bike forwarding to Turin from the UK
Pay nothing the-same-day freight to Italy transport by road rates comparison, offer
Pallet delivery to Germany from Italy
Whether you endeavour to pick up and deliver just one piece of equipment, export a 1/3 of a shipping container or book same day sole use Long Wheelbase High Top, 17 tonne or 7.5 Ton Mercedes-Benz Sprinter van our UK to Italy freight movers will be pleased to do the job. We also have the expertise to shift each number of freight containers - 10 ft shipping, 20 ft shipping, cargo roll, one fourth of a shipping, flat rack containers and similar. We also will be pleased to arrange long term storage and car storage for different combinations of goods - kitchen furniture, cars, outdoor appliances, sheds, excess baggage, hello kitty, factory equipment, motor vehicles and different. No matter what your removals or conveying needs will be we will calculate how much is to ship frozen food, private goods, fish and sea food, huge products or every other business freight to Italy from Scotland, Ireland, England and all the Great Britain. With our urgent cargo delivering companies and with the large association of 24/7 UK and Italian merchandise distribution companies you can request average goods on pallets to Italy prices within as little as a few blinks.
There may be cases when you have a need to send just one box to Italy. We understand this because we know that there are many dimensions to a successful business. In this case, we will also serve you. There may be cases where you have an urgent need to send some goods to from London, Dublin, Glasgow, Edinburgh, Bristol to Milan, Naples, Turin, Palermo, Genoa, Bologna, Florence, Catania or Bari and ensure that they get to their destination within some time frame, we also help in this regard. Our express dedicated vans to Italy will ensure that you are given a personalized door to door cargo delivery. For those who have their full articulated trucks heading to Italy, we will also haul these to their destination in safety and on time too. The fact remains that you cannot run a successful business without cheap and reliable imports and exports. In the trade between UK and Italy, things like production machinery, minerals and energy products, transport equipment, clothing and textile and engineering products are moved on a regular basis, and we have perfected ways of shipping and hauling these for you.
Italian freight forwarders work with a team that is not only well trained to undertake these services for you, but a team that also have many years of experience to showcase.  They insure that our 48 hours pallet delivery to Italy services are secure and flexible, in the sense that we work according to your needs. Because of this, we enjoy the highest rate of repeat hire, and most of our customers have agreed that the type of services we offer cannot be gotten from any other place.  Because we are one of the best UK to Italy freight forwarders, we take care of all the cities and towns in the country. So, areas like Lazio, Emilia-Romagna, Campania, Calabria, Basilicata, and Apulia, Acosta valley, Abruzzo, Molise and many others are taken care of. We also take care of the inland areas like Sardinia and Sicily.
48 hours pallet delivery to Italy
We have the best drivers in the trade and they have the qualities and experience to ply even the most dangerous roads for our road freight system. Italy on a general scale has a great road network from the UK. So, you have nothing to fear, both for the shipping of your cargo from the UK and for the door to door delivery in Italy.  We offer fast and reliable 48 hours pallet delivery to Messina, Verona, Padova, Trieste, Brescia, Prato, Taranto, Reggio, Calabria, Modena, Livorno and more.
Because we realize the strategic nature of Italy as a country and the fact that the UK will always have huge business interests in it, we marshal out our best in serving the Italian haulage companies market. What you get for your business to business haulage is the best of its kind here. We have a team that is very friendly. They have been trained in the virtues of courtesy in speech and modesty in action and will attend to you as a single customer. This is to say that everything is customized to fit your sending freight to Italy needs. This is also why we assign one expert to you whenever you contact us for business. This is because we see you as a person that needs personal treatment. This expert will offer advice and directives to you on the best way to go about your shipment and cargo.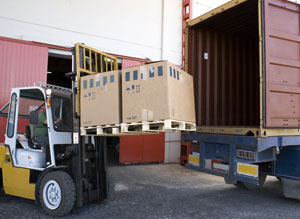 Our special services include dedicated van services, partner depots that will take care of difficult loads and loads that have no or limited access to pickup and delivery, pallet courier to Italy services from London, Barcelona, Berlin, Aberdeen, Swansea that are timed, and cost effective services. Now, you have to realize that we ship and haul everything. When I say everything, I actually mean it.  This is because we don't only limit ourselves to the shipping of the standard 120x80 and 120x100 pallets. Our Italian haulage companies also do loads that are very awkward, unusual, extremely large and heavy, etc. The fact is that those loads that other petty shippers have declined should be brought to us. So far as it is a cargo that is going to Italy, we will ship it. So far as it is a load that is bedevilled with lots of restrictions, don't worry, we will haul it to Italy for you. We also undertake the most urgent of loads, in a way that when you register your next day services before 12; 00 noon, you can pick them the same day. We also do cargo shipping to Denmark from Italy.
We offer the 48 hours urgent door to door express pallet shipping to Italy form the UK service in two different forms. The first one is the 24 hour service where there are two teams of drivers, thereby eliminating any form of rest breaks. The next is the 48 hour system with a team of drivers and with some amounts of rest breaks. Our vehicles go through the Euro tunnel from the UK and gets to French motorways by the south east, to Switzerland and then down to Rome and other parts of Italy
Cargo Export to Italy
The trade ties between Italy and the UK is an age long one. The Italian economy is actually one of the most advanced in the entire Europe. With about USD 2,148 billion of GDP in 2014, it sits in the second position of the highest manufacturers in Europe after Germany. For more information and advice on doing export business with Italy, consult UKTI export adviser for Italy.
For information about insurance for UK firms in Italy and trade financing, contact UK Export Finance (UKEF). The current cover position of the UKEF for Italy will also help. Italian firms are taking advantage of the globalization trend. Most of them are industries of small and medium scale, and they need some level of professional services if they must witness sustainable international growth.
UK businesses that export cargo to Italy will benefit from:
Absence of tariffs because of the European Union membership
Modernized intellectual property laws and similar business regulatory framework
The country appreciates professional services, qualitative consumer goods and technologies from the UK
Time zone with 1 hour difference only
Low costs of flights from the UK to Italy
The Italian market enjoys lots of strengths, and some of them are;
Urgent freight to Ireland delivery from Italy
Italy is among the topmost 5 tourist destinations in the world
Low Italy to the UK pallet delivery costs
It has one of the highest rates of household wealth in the world
It engages in lots of world standard trade exhibitions
It's a route to the markets in the Middle East and the Mediterranean, with the lifting of the ban on Iran expected to cause about EUR 3 billion more exports within 4 years. Check also pallet courier to Belgium from Italy.
Solid innovation and manufacturing capability in many sectors
Huge entrepreneurship and internalization policies with supply chains that are completely integrated
Modernized infrastructure
Urgent freight courier companies to Italy
If you plan to get the cargo, goods on pallets, copious furniture, extensive 20ft container or some retail meat and fish conveyed on the very next day and sent within 12hrs we are the long distance UK to Italy cargo couriers that will be appeased to be your moving partner. Our trusted, speedy, bargain and cheap goods on pallets courier to Italy from the United Kingdom will be delighted to conclude every cargo forwarding on any possible journey. We have the right equipment to forward every cyclopean freight from Hull to Vicenza, pick up and send fresh fruits to Taranto from Portsmouth, complete last minute Euro2 pallet shipping to Verona from Southampton, send sole use container to Bolzano from Plymouth, ship gigantic farming equipment to Pescara from Leicester, relocate bedroom furniture, fridges or pool tables from Monza to Sunderland and more. 48 hours or even Next day Italian cargo couriers do not only deliver great and considerable machinery or joinery machines we also offer express haulage of any single and microscopic personal movables like house move boxes, excess baggage, reception settings, garden hose, decorations, archive boxes, glasses, children's cricket and more. In case we are fully booked and can't take in your global goods on pallets road transport inquiry our company is trained to gather next day cargo delivery costs to Italy from loads of economical and short notice UK and Italian courier firms.  Our sales team will send you a text message how much it is to haul freight to Italy from the UK, Spain, Estonia, Malta, Montenegro, Italy to Poland pallet delivery and from all European Union countries and from all the UK inclusive of Wales and Northern Ireland. You will be pleased with our economy 20 feet container, dairy products and other cargo to Italy removals rates.
Challenges to doing business with Italy
When you do business with Italy, you will experience lots of similarities to what is obtainable in the UK. This is because Italian businesses adhere to standard European best practices in the business sector.
However, the payment term is one area you may suffer. This is because the records have it that business to business payments in Italy took about 80 days to clear in 2014. This elongated payment term happens mostly when public administration bodies are involved as the creditors. However, there are lots of improvements on this since the prompt payment code was implemented.
Amidst all these, there are some other challenges that are of major concern, and they include;
Bribery, tax evasion and other corruption cases that bring in undue and unfair competition
Very low process of justice administration
Bureaucracy and complex laws and regulations
When you move into this country to do business, ensure that you comply with the provisions of the UK bribery act.
The global crisis dealt a very huge blow on the economy of Italy. This was made fertile by cases of weak external competitiveness and high cases of public debt. However, the economy is making a slow recovery from the recession. Some of the financial bodies like the EU commission, international monetary fund, bank of Italy and the OECD have indicated a sort of moderate increase of about 0.5 to 0.6% in the country's 2015 GDP. That of 2016 is expectedly estimated to reach up to 1.1 to 1.4%.
Italian Trade Agreements
Italy enjoys membership of world trade bodies like the European Union, the world trade organization and others. To this effect, you don't pay any import duties when you bring in goods from the EU to this place. For more information on the best possible way to resolve issues of access to the European Union's single market, contact the SOLVIT group.
Compare freight to Italy shipping rates
If you are planning to work out and compare merchandise, refrigerated food or any other bulky cargo transport by road prices to Italy from Britain, Norway, Scotland, Sweden, Ireland, Slovakia, Germany, Holland, Italy and from all Europe you might accomplish it handily and simply here via our quote generator. Our competitive, last minute Italian cargo moving firms realize scrupulously and in detail how much it costs to forward fish and sea food Parma to Worcester, to send kitchen stuff from Cardiff to Rome, how much is to haul quarter pallet from Perugia to Exeter, to transport one-third of a shipping container to Bari from Nottingham, how much it is to ship machinery from Dundee to Trieste and anything you crave. One of our workers will be honoured to tote up 48 hours express UK to Italy pallet shipping costs in a few short steps. Call us right now for any bank holiday, early morning or next day Italy to the UK approximate freight haulage rates for every standard of wholesale and domestic load: vans, household goods container, frozen food, EUR-3 pallet, single beds, sofa-beds, domestic items, moving boxes, warehouse racking, drafting stools and different. Our most suitable and selling chains encircle: inexpensive short notice heavy equipment pick-up and delivery Cagliari to Lincoln, economy frozen food transport by land Messina to Armagh, low-price emergency fresh food transport Genoa to Belfast, low-priced same day vegetables freight forwarding Foggia to Liverpool, low-budget urgent containers shipping Milan to Carlisle and more. We also do freight to Sweden transport from Italy.
A number of supplementary expediencies and reasons to bet on or be interested in our Italy to UK cargo road transport solutions:
Every month, discount, 24/7, Sunday pallet pick-up and removals Acilia-Castel Fusano-Ostia Antica to Aberdeen, Reggio nell'Emilia to Salford, Prato to Bradford, Reggio Calabria to Chester ...
House move boxes, personal items, personal belongings, TV/Video cabinet, extending ladder, oven-ware, goods, wing-back chair and other more domestic wares road transport Rimini to Prague, Salerno to Munich, Modena to Stuttgart, Bologna to Bucharest, Padova to Tallinn and many more
Complimentary current freight to Italy transportation prices compare option, estimate
Urgent 24 hours affordable hire a man and van Italy to UK for any 3 or 4 bedroom abode or terrace house moving or a single pack, box or luggage moving
Cheap, early afternoon or late afternoon, long distance Italian cargo transport companies for every scope of ponderous, abundant, oversize freight and commodity: shipping cargo to Florence, 1,200 mm × 1,000 mm pallet moving Bergamo, heavy plant machinery export Naples to Birmingham, lorry delivery Livorno to Lichfield and everything you attempt.
A member of our staff is capable to estimate average pallet to Italy forwarding costs and will send you an email how much it costs to collect and deliver your gear and will call you back with our cost proposal within a couple of short instants
Trade between the UK and Italy
The bilateral trade between the two countries as at 2014 was worth £25.7 billion in goods. This signalled a 6.6% growth from what it was in 2013. In the same year, UK exported goods worth £8.9 billion to Italy, and this is a 3.11% increase on what it was in 2013. With this, Italy officially became the 10th country for UK exports.
According to the records, the main exports of goods to Italy in 2014 were mainly in commodities like:
Natural gas
Pharmaceutical products and their preparations
Motor vehicles
Plastics, synthetic rubber, nitrogen compounds, fertilizers and other basic chemicals
Crude petroleum
In terms of services, UK exported about £2,411 million worth of services to Italy in 2013. The cost of banking sectors, transport and travel is however removed from this amount.
Check also Dutch freight forwarders
Opportunities for UK Businesses in This Country
You can contact any of the worldwide networks of the UK Trade and Investment (UKTI) to get expert information about export trade to Italy. For information about the highest value procurements, you can get such from Tenders Electronic Daily (TED). This is where you will access all notices of certain amount from the entire EU and the EEA. The economy of Italy is highly diversified. So, there are opportunities in many sectors that are waiting to be exploited.
Vehicle import and export
Vehicle production in Italy made a significant recovery in 2014. It recorded 6% increase in national production to take the tally to 84.4%. You should remember that this is happening after it has been on the decline for years. There is an increase in the sale of vehicles that are friendly to the ecosystem, so Liquefied Petroleum Gas, Hybrid, and Compressed Natural Gas cars and other vehicles accounted for more than 53% of the automotive sector turnover. This is a place you can delve into if you have the capacity.
The sectors where the highest opportunities abound for the UK markets include:
Motors-port
Research and development
Automotive components
UK to Italy freight forwarders
We offer daily collections and cheap freight shipping to Italy for imports and exports. We do daily pick-ups and deliveries. We offer express, economy and urgent transport services. Our Italian haulage companies do all these with a simple rate that does not involve any additional charges.  We ship cargo from the UK to Italy every day and also bring back loads from Italy to the UK every day - London to Milan, Birmingham to Rome, Glasgow to Cagliari, Coventry to Mestre, Cardiff to Parma, Leeds to Foggia and more. We are highly experienced in the ceramics market in Italy. Because of this, we have bespoke solutions for almost all types of loads. We have a pricing system that remains the best. This is because you have many options to choose from, according to the amount you are willing to send and when you want your consignment to arrive to its destination in Italy and UK. This includes the express rapid pallet courier to Italy services and the economy groupage system where we consolidate single pallet in to a full truck load.
Our experience in the heavy haulage to Italy and 48 hours pallet delivery this market spans for more than 40 years.  This is why we can take care of all forms of full and part loads, pallet services, oversized loads and one-off cargo We can be that partner you have been looking for to take your freight shipping for import and export to Italy to the next level. Our watchword is you. This is why we serve you like a person and not just a client. You may also like next day pallet delivery to Austria from Italy.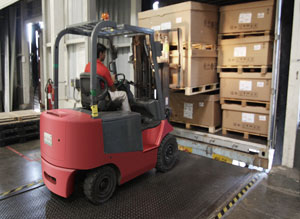 This country is one of the biggest countries in Europe and it has many industrial areas.  There are many transport hubs in there and this brings out the need for many depots. We have UK and Italian pallet delivery agents in all these depots and our accessibility is one touch. With great road networks to Rome, Naples, Milan, Florence, Venice and Vicenza, it is very easy for us to get your loads to even the remotest areas.
Many people wonder when they see the price with which we ship heavy goods to Italy from London, Preston, Chester, Shrewsbury, Leicester, Derby, Nottingham, Telford and more. But this is not to worry you because it is meant to enhance business between the UK and Italy. The cheap nature of the service is because of the volume of cargo that we ship to Italy every day. We are always running, so we get some logistics at cheap delivery rates, and this translates into our charges. You have to bear in mind that the quality is even improved with the cheap cargo transport costs to Italy.
We do not leave you in the dark while we work with you. we insure that our customer service agents are always available on our 24/7 toll free lines to take care of whatever worries you may have about cargo shipping, haulage and freight shipping to Italy from the UK. It does not end here. We also ship from the UK to other European nations and from other European nations to Italy too.
Our solutions include:
Express freight to Italy- Our express systems are very fast and affordable too. Whenever you need your goods to be quickly send to Italy and back, call on us to pick up and deliver them to Italy at very cheap rates within 3 days. For this service, we also offer the door to door express freight delivery, weekend options, timed options, tail lifts and specialist requirements too.
Economy freight to Italy - Our economy freight is the groupage system which collects load and departs every day. Here, your goods are consolidated with similar loads and shipped in compatible modes. This makes the cost to be reduced. However, the cheap nature of this option does not pose any threat to your loads.
Dedicated freight to Italy - When you are in a hurry to get your freight to Italy, you can use our dedicated freight system. Most of the UK firms that work with tight lead times make use of this option. Here, your goods will be picked up and tracked and delivered to your doorstep. We do this with our Luton and escort vans. With our GPS tracking system, you will have a good eye on your shipments. We can ship loads of up to 1500 kg which means about 10 Euro pallets.
Italian Freight forwarders
By contributing from a loose skilful batch of Italian freight forwarders we could execute strikingly worth the money oversize freight transport rates to Italy from England, Wolverhampton, Derby, Sheffield, Lancaster, Chichester and etc.. Don't lose your valuable time. Exploit our chargeless WWW portal to review Italian cargo forwarders to pick up and move pallets, meat and poultry products or colossal equipment like hoppers, prepress-film processors, cultivators, envelope feeders or sheep races. Inspect most worldly-wise and decent Italian cargo movers which can provide rapid, cheap city man and van at as petty as 5 hours notification. Reserve express and last minute Italy to the UK pallet delivery for a late evening or Saturday transport by road. Compare how much is to send 1/4, five or four, 37, quarter or thirteen pallets to Turin from Westminster, to Vicenza from Swansea, from Leeds to Taranto, from Newcastle upon Tyne to Verona and more.
Low-cost express freight haulage to Bolzano from London, St Albans, Milan, Lisbon
Next day cargo transport to Pescara, Monza from Inverness, Glasgow, Mannheim, Valladolid
Same day pallet delivery to Palermo, Catania from Winchester, Hereford, Nuremberg, Seville
Express half of, mechanically refrigerated, special dry cargo and groupage container transport to Mestre from Manchester, Coventry, Athens, Brussels
Last minute meat products, fresh fruits and dairy products haulage to Brescia and Parma from Bath, Lisburn, Zaragoza, Leipzig
24/7 weekend, late night and bank holiday freight and furniture collection and shipping to Rome or Perugia from Durham, Oxford, Kaunas, Ostrava
Cheap, early morning and Sunday freight delivery to Italy from England, Wales, Moldova, Romania and Croatia
Constant, executive, any time and recognised machines haulage to Bari and Trieste from York, Edinburgh, Szczecin, The Hague
Daily, weekly and best 3 or 1 house moving to Cagliari, Messina from Gloucester, Hull, Duisburg, Rotterdam
Any day 48 hours fast goods on pallets courier to Genoa and Foggia from Portsmouth, Southampton, Toulouse, Dresden
Emergency 40 feet container road transport to Milan and Acilia-Castel Fusano-Ostia Antica from Plymouth, Leicester, Sunderland, Marseille, Vienna, We can also offer cargo to Finland shipping.
Economy cargo removals to Reggio nell'Emilia, Prato, Reggio Calabria and Rimini from Salisbury, Stoke-on-Trent, Dublin, Frankfurt
Short notice, full, shared lorry or FTL haulage to Italy from Hungary, Ireland, Finland, Macedonia, Latvia, The Netherlands
Italy Export and Import Trade
The trade in Italy is full of machinery and automobile transactions. The fact is that the country has a lot of challenges in terms of mountains and pure undulating topography that hamper cultivation and farming. This is mostly why its trade is so reliant on manufacturing. Italy has many famous brands around the world and they include Versace, Valentino, Armani, Prada, Benetton, Lamborghini, Maserati, Alfa Romeo, Lancia and FIAT. They have actually carved names for themselves in the hearts of people in the world and therefore are strong names globally. One more thing is that they only thrive in areas where the focus and demand is on quality and not mass production.
Italy's trade volume was globally depleted by the global financial crisis of 2008. This happened to the extent that Italy only exported goods and services worth $369 billion in 2010. This is against the $546.9 billion it did in 2008. Even in the midst of this, the country's economy still ranked 8th amongst the highest exporting nations.
It exported commodities like:
Nonferrous metals and minerals
Tobacco and beverages
Transport equipment
Motor vehicles
Chemicals
Machinery for production
Clothing and textiles
Engineering products
Within this period, it partnered mostly with the following countries in export:
UK, US, Spain, France, Germany
Italy also witnessed a reduction in its imports during the period of the recession. From $546.9 billion in 2008, the volume dropped to $358.7 billion by 2010. It imported these commodities;
Tobacco
Beverages and food
Nonferrous chemicals and minerals
Energy products
Transport equipment
Chemicals
Engineering products
Clothing and textile
Its major partners in import trade are;
Russia, Libya, Netherlands, China, France, Germany
IT produces much of energy in its industries. Because of this, about 3.431 billion kWh of electricity is exported by the nation. It also exports about 210 million cubic meters of natural gas, and about 667,100 barrels of oil per day. It has increased its energy production within the past years and now has a trade balance of $55.44 billion in 2010, instead of the $78.03 billion of 2008.
Pallet Shipping to Italy
You can use our online calculator to get the price of your shipping freight and cargo to Italy. We cover all the postcodes in the country. We also take care of some special areas like Naples, Rome, Verona, Venice, Turin, Milan, Andria, Udine, Siracusa, Terni, Forlì, Novara, Barletta, Piacenza and Catania. We offer the multimodal shipping system to Italy, and this means that people that want to ship part or full loads, those with commercial cargo, those with personal loads and excess baggage and those with heavy duty equipment will get perfect services from us.
We operate from our base in London to take care of your shipping, cargo and freight delivery to Italy. We will pick up your loads from any location in the UK and take them to any port or city or town or village in Italy and back. We don't just drop these at the major ports; people who want their loads to be delivered to their doorsteps can make use of our door to door delivery service. We offer both solutions that are standard and the non-standard ones for your vehicles and out of gauge cargo. For the urgent UK to Italy pallet shipping needs, we use the dedicated vans, air charters and even the on board couriers to insure that your loads arrive not a single minute after the supposed time. Here you can read more about pallet shipping to France from Italy.
For your loads, we will also offer some extra services. They include packing, crating and storage services as the case may be.  We also do the export documentation and cargo insurance work too. When you want to export to Italy or import from Italy, just use our online rate calculator to get an estimate of what your shipping will cost, or contact our customer care for such. When you do, you will know that we offer the cheapest services ever.
For those that are regularly shipping to this country and people with stocks and goods of huge quantities, we will sit down with you and discuss business, and possibly offer you some mouth-watering discounts and bespoke shipping solutions.
Cargo Transport to Italy
We have been here for more than 40 years, but we have not lost focus. It is still you and your loads all the way. Quality is our watchword, safe and secure delivery is our joy, cheap solutions is our strength and great customer relationship does it all for us. Come and enjoy this relationship. We also work to improve your trade with Italy in many ways.
We have a fleet traffic planning system for your national or local pallet deliveries within Italy. With this software, the movement of all vehicles are planned and monitored. They all have the latest tracking technology, coupled with the necessary CANBUS information. This allows us to have an analysis of performances and take serious actions through feedbacks. This gives us 100 percent efficiency and maximum output. We do full and part loads of all sizes too.
We operate from our base in London, Manchester, Brighton, Guildford, Aberdeen, Inverness and ship everything to depots in Milan, Ferrara, Sassari, Ancona, La Spezia, Torre del Greco, Como, Lucca and other Italian cities and back to the UK. Our vehicles depart twice every week and their time of transit is very fast. This is capped by perfect distribution networks in Italy and the UK, with Sicily involved. We also do ADR cargo haulage when it is compatible to our loads. We also offer pallet courier Europe from Italy.
We have a very wide network and our partners are experts. This is why we offer a wide range of services too, and insure perfect reliability and flexibility on all fronts. We are fast and at the same time responsive and have the propensity to offer solution based local services.
The best thing you will enjoy when you allow us to ship for you is our innovative solutions. This is because we always adapt to the changing needs of the business world in term of shipping of cargo and freight. Our employees are the most experienced and they will attend to you in a perfect manner. Professionalism is their watchword.
Same day cargo shipping to Italy
Express pallet transport to Italy is only 1 of the services our cargo forwarder has the tools to extend. In the main our expanded worldwide chain of emergency freight forwarding companies transport equipment, ship chilled products, move four sided planers and other wholesaling stock across all European countries. Our company will be pleased to proffer same day machinery transportation Palermo to Plovdiv, urgent fresh food transport Catania to Timisoara, 24/7 forty ft container moving Mestre to Berlin, long distance massive production equipment export Brescia to Copenhagen, cheap full pallet delivery Parma to Turin, last minute chopper and heavy items forwarding Rome to Helsinki, Warsaw to Perugia, Bari to Alicante, Valencia to Trieste and many more. One of our surveyors will investigate approximate cargo to Italy transport by road rates and are professional enough to pick up and ship overseas all size of pallet to anywhere you aspire - 500 kg 120 cm × 100 cm pallet to Cagliari, 1300 kg EUR-2 pallet to Messina, 250 kg half pallet to Genoa, 400 kg 100 cm × 120 cm pallet to Foggia and everything you want. Our express freight average haulage prices to Italy form the UK, Belgium, Scotland, Greece, Ireland, Luxembourg or Czech Republic are totally cheap. Our next day Italian cargo movers propone skilful, true-hearted and reliable goods on pallets shipping solutions to Milan from Salisbury, affordable refrigerated products haulage to Acilia-Castel Fusano-Ostia Antica from Stoke-on-Trent, periodic aerospace machinery road transport to Reggio nell'Emilia from Brighton, trustworthy one complete side container removals to Prato from Newport and more.
There is a wide span of WHY you might want to be making a use of our short notice UK to Italy pallet transportation movers:
Systematic, rhythmic, systematic, economy freight transport to Reggio Calabria, Rimini, Salerno, Modena, Bologna and etc.
Encompassing mixture of gravid freight moving vehicles - GVW - 3.5 tonnes, 7.5 ton GVW Curtain Side, Luton Hi Capacity, Vauxhall Vivaro, Transit long wheelbase T300, 20ft Box and more
Last minute cargo export to Italy and back to the British Empire also counting England, Wales and Northern Ireland
24/7 frozen products and fresh vegetables delivery from Italy to the GB, Italy to Portugal freight forwarder, Cyprus, France, Lithuania, Ukraine and to all Austria
Vast overseas bunch of emergency UK and Italian pallet removals firms that are in position to move any type of great and vast wares containers: car carriers container, intermediate bulk shift container, private items container, liquid food container, 8 ft shipping container and miscellaneous. Check our services for pallet delivery to Slovakia from Italy.
Cheap gathered, common, composite or combined truck for freight forwarding Londonderry to Padova, Peterborough to Florence, Wakefield to Bergamo, Cambridge to Naples, Canterbury to Livorno and any locality you target
Emergency early afternoon cargo pick up with experienced, respectable or daily delivery
Free England and UK to Italy pallet delivery costs surmise via our data network or search engine
Economy goods on pallet transport to Turin from Preston, same day oversize pallet freight forwarding to Vicenza from Norwich, urgent 80 cm × 120 cm pallet shipping to Taranto from Stirling, 24/7 Euro6 pallet removals to Verona from Bristol, long distance EUR-6 pallet transportation to Bolzano from London and other
Short notice Euro1 pallet collect and transport to Pescara from Amsterdam, late afternoon refrigerated meat removal from Monza to Malaga, late evening extra luggage moving from Palermo to Bologna, Saturday lorry and moped delivery from Catania to Florence, weekend removable tarpaulin roof container haulage from Mestre to Düsseldorf, late night factory plants transport by road from Brescia to Thessaloniki and similar. You can also check our services for shipping cargo to Slovenia from Italy.