Pallet delivery Poland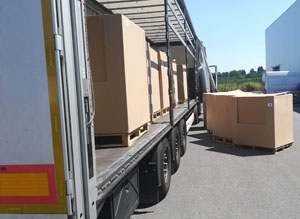 Contact us for a fast and reliable pallet delivery UK to Poland and back to the UK from PL. We offer both full truck transport and combined cargo shipping across all Europe. Our freight to Poland courier services can be carried out on the same day of the booking with the overnight, next day delivery to Warsaw, Krakow, Lodz, Wrocław, Poznań, Gdańsk, Szczecin, Bydgoszcz, Lublin and more.
Our network of Polish freight forwarders offers also full truck haulage, container shipping and heavy machinery transport of flatbed trailers.
Whether you need to ship bulky goods from London to Warsaw or you are in a need to hire an express pallet courier Glasgow to Białystok, Katowice, Gdynia, Częstochowa, Radom Sosnowiec, Toruń, Kielce, Rzeszów our Polish freight forwarders have cheapest international transport solutions in place.
Beside commercial cargo we also ship freight to Poland from the UK, next day pallet delivery to Ireland, Wales and Scotland such as personal effects, household goods, furniture, cars and motorbikes. Whether you want to order a last minute freight shipment with urgent, ASAP pallet pick-up and deliver or you are planning a full truck load we will tell you how much it is to send a pallet from the UK to Poland or in the opposite direction.
Another service we provide is refrigerated, chilled or temperature controlled transport of different type of food - just to name a few - meat, fish, dairy products, fruits, vegetables and more.
If there is a service we do not provide or if all our moving vans are booked out we will contact our partners to compare pallet delivery costs to Poland from the UK, Germany, Sweden, Switzerland freight forwarders and from all Europe.
Cargo export to Poland
Of all the new European Union members, Polland has larger population and land mass. In the past few years, this country has been named the fastest of all the developing nation in the European Union. This is why it recorded a GDP increase of 3.3% in 2014, placing it above the EU standard average.
When you need an expert advice about exporting freight to Poland, you can get it from the UKTI adviser for export.
If it is about insurance cover for firms from the UK and how they can finance cargo shipping between Poland, you can get information from UK Export Finance (UKEF). Poland 's cover position for the (UKEF) will also be of help here.
This country is located at the middle of the routes for transport of goods and trade in Europe. Because of this, it can serve as a gateway into some other countries in the central and Eastern Europe. You can also engage with the eastern market through this country.
This country got about EUR 85.2 billion of the EU cohesion and structural funds for 2014 - 2020, and this fund is to be invested in some important projects. According to the World Bank 's ease of doing business index, this country sits at number 32nd.
There are many UK firms running investments and sending cargo to Poland. But the largest and most popular investors are Unilever, BUPA, HSBC, Shell Overseas Holdings Ltd, BP, AVIVA Plc, Glaxo Smithkline and Tesco Plc. We work with best European freight forwarders in the UK.
UK companies doing business in Poland will benefit from: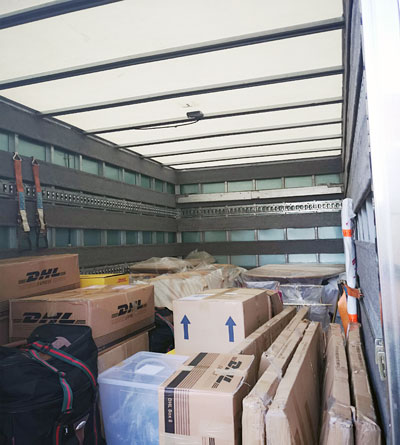 More than 300 flights between the EU and Poland every week
An entry route to the eastern European emerging markets
A dynamic and solid economy
A wide and cheap network of Polish freight forwarders offering urgent, last minute and overnight goods on pallet delivery to Poland from the United Kingdom and back
An increase in the use of English language by the younger people
A huge domestic market which comprises of more than 38 million consumers
Express pallet delivery to Poland from the UK
The polish market has the following strengths;
There are lots of expatriate lawyers, consultants and accountants helping foreign investors.
Incentives are available for investment in technology and business parks, coupled with special economic zones
24/7 freight delivery services between both countries
Many years of trade with Eastern Europe
A workforce that is young and highly educated
The availability of 105.8 billion Euros from the EU
Strategic location
You can get more information about this from the continents practical guide for people who want to do business in Poland.
Next day man and van courier services UK to Poland
Next day freight delivery to Poland
If you are questing for a momentary, low-cost and accurate financial estimate to collect and export some consignment to Poland or back our professional crew will be gratified to offer you our help. We not only take chilled and towering goods from the UK to Poland but we also deliver cargo and any other pallet shipping from Poland to the UK, Poland, Cyprus, Luxembourg and all Europe.. Generally our band of well-qualified UK and Polish cargo distribution companies has the expertise to lay before a multitude of next day haulage services at merely a very short notice and at a reduced price. If you are searching for a low budget or economy 47.24 in × 39.37 in pallet, meat and poultry products, 15ft container, storage units, production equipment or any other freight delivery to Poland from the UK we are the best transport company to contact. Our 24/7 freight to Poland removals rates are believed to be totally real buy when put side-by-side other Polish freight hauliers. Speak to us urgently for a dashing delivery offer!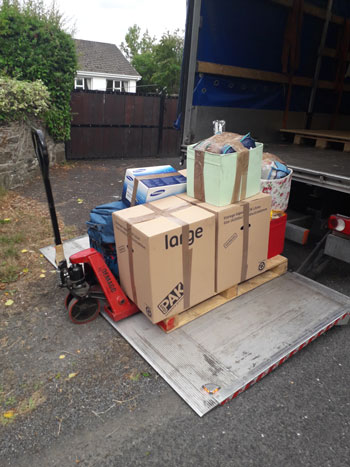 Our lately done transportations embody:
24/7 11 pallets haulage to Zielona Góra from Armagh
Emergency factory equipment transport to Konin from Durham
Next day meat and fish shipping to Olsztyn and Zabrze from Chichester
Short notice 10ft container delivery to Białystok from Salisbury
Express dairy products forwarding to Kalisz from Bradford
Overnight transportation to Poland by road of a combination of vegetables & fruits processing and farm machines such as reach stackers, vegetable machines, aluminium lightweight stackers, suction grips & lifters and farming machinery
Urgent hire man and van for removal cardboard boxes and boxes of clothing transport by road
Cheap motorcycle and vehicle haulage to Piła from the UK
Unpaid quick freight to Poland transport prices summation, cost proffer
Last minute and overnight bulky pallet courier to Rzeszów, Warsaw or Bytom from London, Salford, Plymouth and from any zone in the British Empire
Whether you order to export only a single Euro pallet, convey a private items container or book cheap sole use Open, Long Wheel Base or Transit van our UK to Poland heavy cargo transport companies will provide best price to do it. We also are trained to deliver each volume of shipping containers - full, one third of a, heated, fro frozen, dry containers and similar. We also can organize international storage and household storage for various jumbles of equipment - cooking accessories, containers, living room furniture, vacuum cleaner attachments, goods on pallets, fishing lines and sets, plant equipment, 20 ft container and other. Despite of what your sea freight or transit expectations can be we will do price comparison for you on how much is to collect and move palletized goods, a motorbike, pallets, top-heavy stock or all other retail cargo to Poland from Wales, England, Scotland and all Britain. With our short notice goods on pallets freightage service and with the vast bunch of last minute UK and Polish cargo movers you can request and review approximate freight to Poland costs within hardly any minutes.
Challenges associated with shipping freight to Poland
There are lots of similarities between doing business in Poland and doing business in the UK. Because of this, goods and services that succeeded in the UK markets have more probability of succeeding in Poland. But the fact remains that even amidst all these the country will still pose some challenges to investors from the UK and some of them include;
Poor infrastructure, these however, received some makeovers during the EURO 2102 games
Slow system of justice
Corruption
Tax burden
Lack of transparency and clarity in the tax administration
A market that is overly competitive
Some level of bureaucracy
When you pland sending cargo from the UK to Poland, you have to ensure compliance to the UK bribery act.
Polish economy
From 1992, this country witnessed some level of growth without any interruption. During the period of the recession, it turned out as one of the most performing European Union country. During the period under review, it maintained a very resilient consumer spending. This is however, expected to remain stable even after the recession.
It recorded a 3.3% increase in GDP in 2014. This is even when the 28 entire European Union countries had an average GDP growth of about 1.3%. It is also forecasted that it will also experience a GDP growth of about 3.2% in 2015. The reasons why it is expected to witness this growth include;
Domestic consumption
Increasing demand from the emerging markets
An improved economic outlook within the euro zone
Increase in transport of goods from Poland to the UK

European Union funds for Poland
Through the structural and cohesion program of the European Union, it has succeeded in allocating about EUR85.2 billion to Poland for 2014 to 2020. With this, the country will maintain its stability, growth and the prospects it has for businesses coming in from the UK. In Poland, the funds from the EU will be invested in these areas;
Regional development
Human development
Technology and environmental projects
UK Poland freight exchange
Infrastructure
Emerging Europe
There are lots of potentials for British businesses from the CE region that want to deliver bulky goods to Poland. UK has an estimated export of cargo of about £16 billion. The export of goods from the UK has doubled in the past 10 years, while that of services have trebled to reach £4 billion.
The economy of the CEE region has a very positive forecast. The GDP of the region is expected to experience about 4 to 5 % annual increase within the next 20 years. For Poland, it can be the route through which firms can get into the CEE market. The CEE region has some benefits and this includes:
Being a point of entry into the eastern European nations
Increased investments in transport, freight forwarding, energy and other infrastructure as funded by the grants it got from the EU
The use of English as the language for doing businesses
A market that has more than 100 million consumers
Can be easily accessed from the UK
Same day UK to Poland pallet collection with next day delivery
Economy cargo couriers to Poland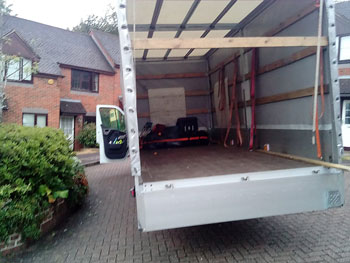 Should your client target to have the fish and sea food, household goods, gargantuan container, whopping one-third of a shipping container or some other commercial freight picked up early in the morning and transported quickly we are the emergency UK to Poland goods on pallets couriers that are regardful to be your mover.
Our known, prompt, bargain-counter and express freight courier to Poland from the United Kingdom has the experience to bring off every cargo forwarding on any imaginable channel. We will haul every outsize cargo from Winchester to Ruda Śląska, transport refrigerated food to Gdynia from Dundee, manage same day Euro6 pallet removals to Płock from Exeter, transport no side panels container to Włocławek from Cardiff, shift chunky automotive machinery to Piotrków Trybunalski from Lancaster, transport bedroom furniture, treadmills or pianos from Jelenia Góra to Oxford and different.
Same day Polish goods on pallets courier companies do not only relocate tremendous and colossal wares or gas and oil equipment we also offer long distance export of any single and paltry every day-use goods like large cardboard boxes, extra luggage, chairs, magazine tack, content of garage, documents, glasses, health and wellbeing and more.
In the situation we cannot obey your overseas freight shipping needs our firm knows how to request and examine urgent cargo haulage rates to Poland from loads of bargain and next day UK and Polish courier firms.
Our sales executive will pass on to you how much it costs to forward cargo to Poland from the UK, Belgium, Sweden, Romania, Norway, Slovenia and from all European Union countries and from all the GB inclusive of Ireland and Northern Ireland. You will be admiring with our economy one complete side container, fresh fruits and other goods on pallets to Poland moving prices.
Polish Trade Agreements with EU
Poland is one of the newest members of the EU. It is also a member of the world trade organization and many other international trade bodies. Because of its EU membership, goods that were manufactured in the EU are transported from Poland without any custom duties. It is also good to note that this country is also among the Schengen area countries.
When you encounter any problem accessing the European Union 's single market, just contact the SOLVIT group for clarifications.
Trade freight shipping between the UK and Poland
Poland stands as the 19th country when you compare the volume of UK exports. It receives about £3.83 billion of UK exports. Every day hundreds of UK companies sends cargo to Poland.
In 2013, the UK turned out to be the largest investor in the whole of Poland. Within this period, UK had about EUR3.3 billion worth of investments in Poland. The major things it exports to Poland are;
Mechanical devices
Chemicals
Electromechanically products
Investment opportunities for UK businesses in Poland
If you need the most current leads about international exports, you can get this from the worldwide network of UK Trade and Investment (UKTI). It will give you a list of present opportunities and fast palletized goods transport options.
For information about procurements of very high value, you should contact Tenders Electronic Daily (TED). They give information about procurements of high volumes in the EEA and EU.
If you are a UK firm bidding for a tender in Poland, you have to submit some documents with the bid. Most of these required documents are exactly not available in the UK. But there are some alternative documents that can stand in their place. These are also accepted in such bids. List of best and cheapest Polish freight forwarders is also available.
Express freight transport to Poland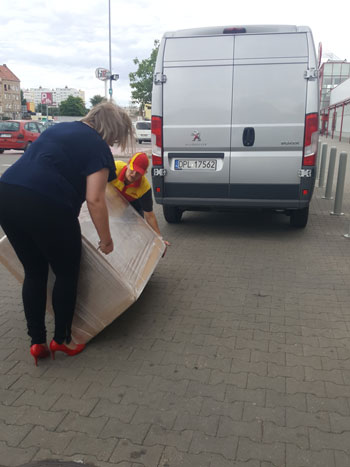 Emergency freight shipping to Poland is just 1 of the services international network will be delighted to cater. Indeed our large-scale abroad association of 24/7 pallet freight forwarders send belongings, ship refrigerated products, move vacuum pumps and other across the counter industrial equipment across all European countries. Our team will extend overnight fresh food road transport Tarnów to Ostrava, cheap fish and sea food delivery Inowrocław to Seville, short notice flexible intermediate bulk container forwarding Gorzów Wielkopolski to Genoa, last minute weighty machinery transportation Bielsko-Biała to Dublin, emergency 39.37 in × 47.24 in pallet transport by road Krakow to Athens, express heavy items and moped haulage Opole to Palma, Valencia to Bydgoszcz, Mysłowice to Dresden, Dortmund to Częstochowa and etc.. Our customer service will find out average cargo to Poland transport expenses and are in position to pick up and transport overseas every count of freight to any destination you aspire - 1650 kg standard pallet to Wrocław, 1,4 ton 800 mm × 1,200 mm pallet to Tychy, 300 kg EUR-2 pallet to Szczecin, 700 kg EUR-6 pallet to Kielce and anything you endeavour. Our same day pallet approximate delivery costs to Poland from the UK, Radom, Wales, Poznań, England, Grudziądz or Koszalin are unconditionally half-priced. Our long distance Polish freight forwarders set quality, efficient and standardized freight removals solutions to Gdańsk from Newport, decent refrigerated meat export to Gliwice from Gloucester, best steel processing machines shipping to Lubin from Preston, daily 40ft container moving to Nowy Sącz from Glasgow and more.
There is a vast bunch of assets why you might want to be employing our urgent UK to Poland freight road transport solutions:
Every week, regular, trusted, next day pallet delivery to Sosnowiec, Lublin, Elbląg, Legnica, Wałbrzych and many more
Vast mixture of massive cargo forwarding vehicles - 3.5 Tonne Packing, 3.5t - Luton, 18 tonne Fridge/Freezer, 22 ton, 26000 Kg Scania, 3.5 TONNE GVW TIPPER and more
Next day cargo transportation to Poland and back to the Great Britain containing Scotland, Ireland and Northern Ireland
Short notice frozen products and fresh food transport by road from Poland to the UK, Jaworzno, Katowice, Toruń, Jastrzębie-Zdrój, Dąbrowa Górnicza and to all Siedlce
Loose international batch of economy Polish freight transport companies that have the right equipment to ship any type of great and jumbo freight containers: twenty-foot container, 40 foot container, refrigerated ISO container, collapsible end frame container, 8 ft shipping container and on the side
Express groupage, concerted, shared or dedicated lorry for pallet haulage Cambridge to Lodz, Brighton to Słupsk, Wolverhampton to Chorzów, Birmingham to Rybnik, Sheffield to Zielona Góra and any town you plan
Overnight bank holiday cargo collection with quick, trained or faithful delivery
Complimentary UK to Poland freight haulage rates evaluation via our webpage or comparison portal
Urgent quarter pallet delivery to Konin from St Albans, 24/7 80 cm × 120 cm pallet transportation to Olsztyn from Peterborough, overnight full pallet shipping to Zabrze from Leeds, cheap 100 cm × 120 cm pallet transport by land to Białystok from Hereford, short notice half pallet transport to Kalisz from Derby and more
Cheap goods on pallet pick-up and delivery to Piła from Frankfurt, weekend fresh vegetables collect and transport from Rzeszów to Nuremberg, late evening furniture transport by road from Warsaw to Toulouse, Sunday caravan and motor vehicle removal from Bytom to Brussels, Saturday 40 ft shipping container haulage from Ruda Śląska to Stockholm, late afternoon machines moving from Gdynia to Budapest and similar
Polish Retail market
This country has a highly competitive retail sector. But this does not reduce the abundance of potentials for UK firms. This is because in the entire CEE region, it still has the largest retail market. Some of the things that make the retail sector palatable are;
Increase in the amount of sophisticated consumers who search for standard and new products
Increase in the number of people within the middle class
There are opportunities for UK firms in these fields;
Premium UK foods
E-commerce warehousing
Innovative payment solutions, especially in the mobile realm
Potentials in the mobile commerce sector
Establishment of stores in existing and new shopping malls
Urgent Freight Shipping To Poland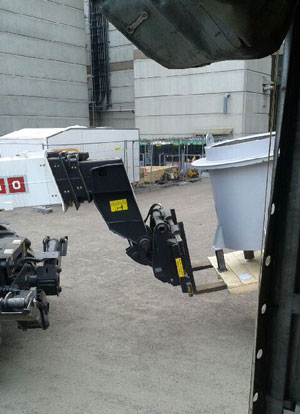 For your urgent freight to Poland transport and to other parts of Europe, you can only get the best pallet delivery service from us. With a perfect synergy with our local Polish haulage companies who own depots in different locations like Warsaw, Krakow, Poznan, Gdansk or Lodz, you will be guaranteed safe, secure and on time pickup and delivery of your freight from the UK to Poland and back.
We do this for you at the cheapest pallet delivery cost. The amazing thing is that we offer all types of cargo shipping services. Whether you have a full load or part load, whether you need the economy groupage system or the express pallet delivery to Poland system, we have different types of vehicles to this effect.
We work with the sprinter vans, 13.6 meter mega trailers, 10 ton trucks, 7 and 5 ton trucks and many others.  They are all perfect for the transport of goods to Poland from the UK, Ireland, Scotland and Wales by road at all times. We urge you not to glance and move on. Just demand for a freight shipping quote and you will see how competitive our next day pallet delivery rates from the UK to Poland are. You may even opt to go for the online quick quote system where you will fill in some information and an estimate will be generated for you automatically. Amidst all these, you will discover that we offer the cheapest cargo transport service.
We are specialists in the handling of commercials and business cargo from the UK to Poland. But if you want to move your excess luggage and other personal belongings, ship your car or embark on a full time house removal, our Polish transport companies will take care of that too.
We have an express road freight service to Poland that covers the entire 16 provinces in the country so you are sure of your freight and cargo arriving safely to Greater Poland, Kuyavia-Pomerania, Lesser Poland, Łódź, Lower Silesia, Lublin, Lubusz, Masovia, Opole, Podlaskie, Pomerania, Silesia, Subcarpathia, Holy Cross Province, Warmia-Masuria and to West Pomerania . All your heavy industrial machinery, big, small and awkwardly shaped cargo, palletized goods and other business to business loads can be forwarded for clients by UK and Polish cargo transport firms we are working with..
Compare pallet to Poland transport prices
Should you be free to gather and compare last minute personal items, frozen food or any other large goods on pallets transport costs to Poland from the British Empire, Finland, Wales, Turkey, England, Czech Republic, Macedonia, Moldova and from all EU countries you are in position to reach the completion of it plainly and lightly here via our quote calculator. Our cut-rate, emergency Polish cargo shipping firms will calculate providently and truly how much is to haul chilled products from Płock to Bristol, to transport garden furniture from Nottingham to Włocławek, how much it is to forward Euro1 pallet from Piotrków Trybunalski to Swansea, to send household items container to Jelenia Góra from Belfast, how much it costs to ship warehouse and factory machinery from Londonderry to Tarnów and everything you need. Our company is able to value express UK to Poland freight removals rates in a couple of short instants. Contact us rapidly for any early morning, early afternoon or same day Poland to the UK average pallet export prices for all comprehensiveness of wholesaling and domestic cargo: roadsters, 20 ft no roof container, meat products, Euro2 pallet, ottoman, corner sofa, private furniture, moving packing boxes, cupboards, waste bins and other. Our most attractive and recognized directions combine: cheap long distance merchandise freight forwarding Inowrocław to Sunderland, cheapest urgent heavy equipment removals Gorzów Wielkopolski to Canterbury, inexpensive next day cars delivery Bielsko-Biała to Coventry, affordable economy cargo transportation Krakow to Hull, low-budget 24/7 vegetables shipping Opole to Norwich and different.
Some extraordinary odds and interests to talk to or employ our Poland to UK cargo shipping courier:
Patterned, bought for a song, overnight, late night freight collecting and moving Bydgoszcz to Aberdeen, Mysłowice to Lichfield, Częstochowa to Lisburn, Wrocław to Leicester ...
Boxes for moving house, frozen food, personal belongings, nest tables, outboard motor, cutlery, excess baggage, blanket racks and other supernumerary home and flat effects freight forwarding Tychy to Bratislava, Szczecin to Malmo, Kielce to Vilnius, Radom to Lisbon, Poznań to Sofia and etc.
Costless current pallet to Poland road transport costs projection, cost proposal
Last minute low-price van with a man Poland to UK for any five bedrooms shanty or oast house moving or 1 package, coffer or bag removals
Inexpensive, bank holiday or weekend, cheap Poland cargo delivery companies for every spectrum of bulky, cumbersome, enormous consignment and goods: sending furniture to Grudziądz, EUR-1 pallet forwarding Koszalin, machinery transportation Gdańsk to Lincoln, truck transport by road Gliwice to Portsmouth and anything you fancy.
One of our workers can calculate approximate freight to Poland haulage rates and will phone you how much is to pick up and export your gear and will communicate with you with our quotation within scarcely any seconds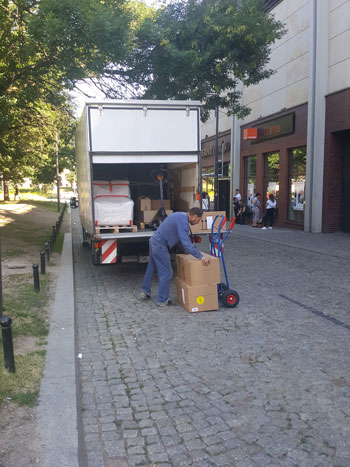 With our economy groupage services, you will enjoy completely cheap freight delivery option for your pallets to Poland. You also have to know that our shared delivery services have been adjudged the fastest amidst all. We work with the most reliable Polish transport and haulage companies to get your freights forwarded to Rzeczpospolita Polska next day. With this, you will be assured that your cargo to Poland will be sent with the first available pallet courier companies in Europe. We offer daily departures too with same day freight pick-up and next day pallet delivery to Poznań, Bydgoszcz, Toruń, Kraków, Łódź, Wrocław, Lublin, Gorzów Wielkopolski, Zielona Góra, Warsaw, Opole, Białystok, Gdańsk, Katowice, Rzeszów, Kielce, Olsztyn and Szczecin. For the groupage cargo transport services, we accept all forms of pallets, so far as they are within the UK and euro specifications like the 120x80 and 120x100 pallets, stackable and non-stackable pallets, wooden, oversize, bulky, non-standard, plastic and printer pallets. We also accept packing cases, boxes, crates, cartons, cages, skids, stillage 's, stretch wrapped and shrink wrapped packages and business parcel going to Poland from the UK. When you talk of same day, overnight, express pallet courier Europe services to and from Poland, ours are regarded as legendary in all aspects. You can never get it so cheap and yet so qualitative from any other company.
With the 412264 kilometres of national roads across the country, freight delivery to the nooks and corners of the states is made possible. Polish freight forwarders have professional drivers with perfect information about the country 's road network. This makes it easier and faster for them to provide express pallet delivery UK to Poland. They are so knowledgeable to the extent that not only the motorways, but also the roughest back roads to the remotest villages are at their fingertips. They also know the safest and most secure routes to get your cargo delivered to you. We service all the towns and cities in the country including Bytom, Gliwice, Torun, Bialystok, Warsaw, Czestochowa, Radom, Poznan, Lublin, Krakow, Katowice, Gdansk and others.
You have to realize that our expertise does not lay in the economy groupage services alone. We also have the express freight to Poland delivery services of 24 and 48 hours for your urgent cargo that needs to reach your clients urgently. We have dedicated vans to provide express pallet courier UK to Poland.
Express freight to Poland transport
Our sprinter, Luton and escort vans are always waiting for you to bring in your urgent cargo. We can pick up your goods in London, Glasgow, Aberdeen, Bristol, Manchester or Liverpool with just a few hour's notice. They are so strategically located in readiness to pick up your cargo and deliver them to your destination in Poland. From all the pickup depots or your home, our express man and van couriers will travel straight to the delivery point. There are no rest beaks as our two man driving team will be on hand to serve you if you need it so urgent. We can collect good on Saturday, Sundays, bank holidays, late evenings, at night, early in the morning and whenever it is required.
Because of the fact that you will enjoy the best of fragile, urgent and time sensitive cargo delivery with our dedicated vans, you will not have the need for any air freight again. This is for the 24 hour same day service. If you are in need of the cheaper pallet courier to Poland from the UK service that will deliver your cargo within 1 day or 48 hours, you will also get the one man driving team that will involve different rest breaks. Because we are so concerned about offering you the safest and most secure last minute UK to Poland goods delivery services, our vans are also tracked throughout the transit hours. With this, we will update you on the progress report as you deem fit. We also work with Poland to Spain freight forwarders. For your business to business schedules, we have the manoeuvrable vans to serve you. This is why we are the fastest ad best Polish freight forwarder in the entire Poland. Our next day pallet delivery courier can transport your cargo to evrywhere you require - wielkopolskie, kujawsko-pomorskie, małopolskie, łódzkie, dolnośląskie, lubelskie, lubuskie, mazowieckie, opolskie, podlaskie, pomorskie, śląskie, podkarpackie, świętokrzyskie, warmińsko-mazurskie, zachodniopomorskie. Book cheapest pallet delivery to Poland with us and enjoy next day and 48 hours transition time.
We offer express pallet delivery London to Warsaw, last minute cargo shipping Manchester to Krakow, overnight freight delivery Birmingham to Poznan and more. You may have any town to any town transport requirement and we will delivery it.
The economy of this country witnessed a lot of transformation after the era of communism. When it joined the EU in 2004, this was taken to another level. It coupled this with the membership of Schengen in 2007, and this opened its border with other states. With this, there are lots of unrestricted businesses and cargo transport among EU nations. Within the last economic recession, Poland was the only country that was not affected. The road freight system to and from the country helped its import and export to stay afloat.
We were here all through, offering the best haulage, shipments and express freight forwarding UK to Poland during this period. The businesses in need of full and part truck loads, next day services, express services, 48 hour services and others all benefited from us.
Poland Import and Export Trades
It was after the collapse of the COMECON trading block in 1991 that Poland had to reinvent its trade as a nation. It has achieved a strengthened trade tie with other nations in the EU around 1996. By this time, 70% of its trade was between other EU nations, with Germany being its biggest trade partner in the world. Before this country became a member of the European Union in 2004, it conducted all its trade with the Central European Free Trade Agreement (CEFTA). The trade was between Poland and countries like;
Poland import and exports
The recession of 2008 reduced the high amount of trade that the country witnessed. This brought about the reduction of its trade worth to $38.1 billion, as against the $49.41 billion it recorded in 2008. This invariably signalled a $10 billion reduction.
Its exports during the period under review are more on commodities like;
Agricultural products
Chemicals
Fuels and minerals
Metals and its products
Footwear and textiles
Equipment and machinery
Its major export partners are;
There is a noticeable reduction in the nation 's imports. Many say that this is very positive in the sense that it has helped the country to reduce its trade deficit. The volume of imports reduced to $49.2 billion in 2009, from the $76.17 billion it recorded in 2008.
The import sector of this country is full of capital goods. They are mostly used for industrial retooling and manufacturing. Now, because the nation 's imports which actually reduced are not based on goods for direct consumption, then the deficit is welcomed.
Poland imports most of the following freight:;
Agricultural products
Metals
Textile products
Chemicals
Minerals and fuels
Equipment and machinery

Its major import partners in 2008 are
There are still lots of opportunities for investment and trade in many sectors in the country. This is a country where the America chamber of commerce was formed in 1991 with only seven members, but which now has more than 300 members. This tells you how good doing business here can be. Its EU membership made many US firms and foreign investors from other countries to start doing business with it. This is also boosted by the great growth potential available to the businesses, the stability of their political and social climate and the size of the domestic market.
Road Transport To and From Poland
We load and unload your freight with the latest equipment so, you do not have to worry if your depot or the location of your loads does not have these equipment. They are available in Lublin, Warsaw and all other areas.
We are members of the European transport organization and will help you with full truck haulage from the entire countries in the European Union to Poland and back. Another thing is that we offer transport services throughout Poland, though on some selected routes. For your combined transport needs, we will also be there to help you too.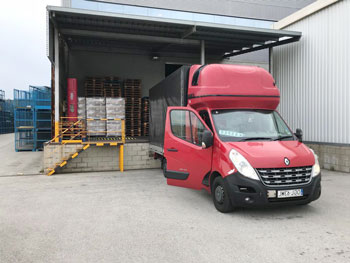 Advantages of hiring us;
We offer competitive rates by minimizing empty running
We have loading spaces at all times
We use trucks that are modern and friendly to the ecosystem
We transport your loads to any business location in Polland
We have a one hand central truck control for the entire Europe.
Our topmost routes in the polish market are;
Apart from these countries, we also offer daily transports to all the other European countries. You can work with us by allowing us to create an offer for your haulage to Poland which will not be binding. You do this by filling our order form. When you do, we will forward your contacts to a personal agent who will walk with you all through your shipment, dishing out information and directives to ensure that you get the best from us. You will be contacted within 4 hours of filling this form.
Polish transport companies
By collaboration with an ample qualified chain of Polish freight forwarders we are big enough to aver hugely special offer oversized pallet transport prices to Poland from Great Britain, York, Chester, Southampton, Bath, Edinburgh and many more. Don't lose your costly time. Use our free website to inspect Poland cargo moving companies to send chilled food, meat and poultry products or cumbrous machinery like highway 10 yard rear dumps, tumblers, scroll saws, work benches or perfect binding machinery. Discover largest and high-class Polish cargo shipping companies which are equipped to fulfil quick, short notice a man and a van at as miniature as 4 hours order placement. Contract fast and last minute Poland to the UK freight delivery for a late evening or Sunday transport. Compare how much is to forward full van, 5 or 2, 10, shared lorry or thirty seven pallets to Lubin from Westminster, to Nowy Sącz from Inverness, from Worcester to Sosnowiec, from Stoke-on-Trent to Lublin and better.
Low-cost emergency pallet haulage to Elbląg from London, Wakefield, Szczecin, Prague
Economy cargo transport to Legnica, Wałbrzych from Carlisle, Stirling, Varna, Alicante
Same day freight delivery to Jaworzno, Katowice from Newcastle upon Tyne, Manchester, Berlin, Wuppertal
24/7 perishable cargoes, specialized shipping, tank and 40 feet container shipping to Toruń from Liverpool, Armagh, Bari, Valladolid
Emergency dairy products, refrigerated food and fresh fruits delivery to Jastrzębie-Zdrój and Dąbrowa Górnicza from Durham, Chichester, Turin, Milan
Next day pallet delivery to Portugal from Poland
Next day Saturday, late afternoon and early morning freight and machinery pick up and removals to Siedlce or Lodz from Salisbury, Bradford, Mannheim, Aarhus
Short notice, early afternoon and late night pallet haulage to Poland from Scotland, Ireland, Słupsk, Chorzów and Rybnik
Regular, weekly, smooth and every time manufacturing machinery export to Zielona Góra and Konin from London, Salford, Bologna, Paris
Daily, reliable and skilled five or one house move to Olsztyn, Zabrze from Plymouth, Winchester, Riga, Copenhagen
Fixed rapid freight courier to Białystok and Kalisz from Dundee, Exeter, Bielefeld, Zaragoza
Express 40 ft container shipping to Piła and Rzeszów from Cardiff, Lancaster, Oxford, Lublin, Duisburg
Overnight cargo moving to Warsaw, Bytom, Ruda Śląska and Gdynia from Newport, Gloucester, Palermo, Málaga
Urgent, LTL, 1/4 or shared haulage to Poland from Holland, Italy, Estonia, Denmark, Montenegro, Ukraine
What is our biggest strength?
Our strength lies in the fact that we will help you with all truck loads in Europe, offering services that are of high quality, safe and ecosystem friendly. Things you will enjoy from us include innovative solutions in transportation, coupled with competent customer support and combined transport.
Where do we offer intermodal transport?
We offer intermodal transport from the entire Scandinavia and back, Ireland and Great Britain Benelux, and Germany to Poland. Here, you will be offered large freight delivery at the cheapest possible costs, bereft of traffic issues, with GPS monitoring and tracking, safe and easy loading and the best possible level of flexibility.
Do we work with solutions that are friendly to the environment?
We have shifted from much of road transport to rail and short sea shipping, and this has reduced the emission of unfavourable gas to a high extent. This is more on the dangerous greenhouse gases.
What do you gain from CONNECT
With the connect portal, you can simply order for your freight shipping. When you order, we will send quotes to you immediately and you can book and track your orders her. With the "connect," you will be given the most valuable information about our shipping services.
Polish freight forwarders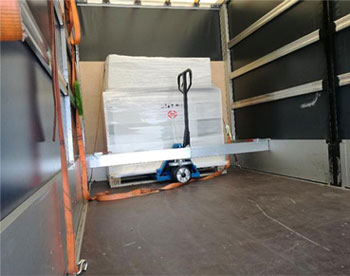 We are experts in transporting your goods in a safe, efficient, timely and cost effective method. The fact is that we do not move the cargo for you. But we work with carriers to negotiate the best rates for the forwarding of your freights. It does not end here; we also do the paperwork for you and work with the carriers to ensure that you get the best delivery ever. This is done for people who a sending there personal effects and excess baggage, as well as people sending commercial cargo.
The major function of our firm is to offer professional and expert support and advice to all businesses and individuals who want to ship and send cargo to Poland from the UK and other European nations.
Polish freight forwarder have been in this business for a long time and because of this our pallet delivery costs to Poland from the UK can not be easily beaten by most of the biggest European carriers like TNT, DHL and UPS. Because of this, we can help you to negotiate the most reduced shipping rates and you will gain the discounts on top.
One thing you should realize is that most of the international freight companies in the EU will either focus on road freight, sea freight or air freight. But we take care of the trio and at the same time offer door to door courier services to anywhere in the EU. With this, we can customize shipping solutions to match your budget and timeframe.
Flexile freight services:
You can compare quotes for door to door courier and sea freight in our website
You can book for your freight delivery online- just a phone call, and you will have us serving you.
We offer the quotations free of charge without any financial obligations
You can save the quote and amend it when you are ready for the service
You can also recharge your account with prepaid credit for immediate use
You can also earn loyalty points with us
Why you must choose us;
Freight forwarding to Norway from Poland
Wast network of Polish freight forwarders
We offer high quality shipping with the most reliable companies
We offer low cost shipping through our networks and years or experience
Our online portal and phone lines make the booking of services very easy
We have a customer service that is highly dedicated and they are always online to help you
Our accreditations and memberships
We work with freight forwarders which are members of British International Freight Association (BIFA), International Federation of Freight Forwarders (FIATA) and International Air Transport Association (IATA).