Cargo and pallet delivery to Spain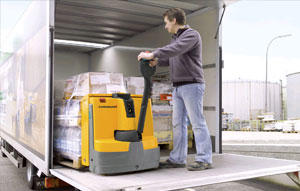 Do you have an urgent freight to Spain delivery requirement and need an express, last minute pallet courier? We offer same day collection and 48 hours delivery road transport.
Our network of UK and Spanish haulage companies offers different type and sizes of trucks. You can book a long wheel base Transit van for a fast delivery, a heavy goods vehicle with a 13,6m long trailer to move bulky freight or a flat bed trailer to transport heavy, oversized machinery.
Whatever your requirements are please contact us for a free pallet shipping to Spain price estimate. We will tell you exactly how much does sending cargo to Spain cost.
We work with many cheap Spanish freight forwarders that send cargo to the UK on a regular basis. Most of the time their lorries go back empty. As they always are looking for freight to Spain we can offer you very competitive cargo haulage rates.
We move freight in both directions UK to Spain and Spain to the UK. We can collect pallet in Madrid and delivery to London or pick up in Manchester and ship the freight to Barcelona. We offer 48 hours pallet delivery to Valencia from Glasgow, express freight courier to Seville from Leeds, urgent freight to Zaragoza from Sheffield, heavy load transport to Málaga from Aberdeen. Simply we provide cheap pallet delivery to Las Palmas de Gran Canaria, Bilbao, Murcia, Valladolid, Córdoba, Palma de Mallorca, Vigo, Alicante, Gijón and to anywhere you want.
We do not limit our activities only to the British and Spanish cargo transport market. We ship freight to Spain from Germany, Italy, Sweden, France, Belgium, The Netherlands, Poland, Austria, Denmark and from all Europe.
Just email us any express, urgent, last minute, emergency cargo to Spain shipping needs and our hub of cheap Spanish haulage companies will provide the service you are looking for. Compare UK to Spain freight forwarders and get best deal possible.
Guide to Trade and cargo Export in Spain
The economy of Spain is the fifth largest in the European Union. It is one of the fastest growing in the Euroland. (If you have aninterest in exporting cargo to Spain, you have to contact a UKTI Spain export adviser. Consultation is provided free of charge. UK companies looking to send cargo to Spain should contact UK Export Finance (UKEF) for information on trade and insurance cover. You can also refer to the present cover position of the UKEF for Spain)
Spanish consumer market is one of the biggest in the European Union thanks to its 47 million populations.
UK citizens that are either living permanently or temporary in Spain are about 1 million. British tourists that visit Spain on yearly basis are more than 16 million.
British owned businesses operating in Spain are more than 900. New British investors include Dealz-Poundland, Jo Malone and Stella McCartney. Primark and Tunstall are increasing their investment in the country.
What UK business will gain from exporting to Spain:
Gateway to Latin America
Close to the UK and availability of low cost flights
Large market
Acceptability of English as the language of business
Familiarity with and openness to the British products
huge Spanish market
Strong sides of the Spanish market:
highly efficient transportation systems
affordable cost of transportation of goods
advanced ICT network
quality and availability of qualified suppliers
low distribution and storage costs
Things to know when sending cargo to Spain
There are little or no challenges to be faced by the UK companies wanting to do business in Spain because both countries have similar markets.
Spain has a market that can be accessed by overseas companies and there are no specific restrictions. However, few challenges that may be faced by the UK businesses in the country are as follow:
The labour market is somehow not flexible.
The payment terms are long with a lot of organizations operating on 90 and 120 payment days.
The 17 autonomous regions of the country exercised enormous powers.
A lot of competition on sending cargo to Spain market
Next day pallet delivery to Spain
Are you looking high and low for an immediate, worth the money and professional quotation to deliver some goods to Spain or back? Our firm will be contented to provide a cheap solution. We not only move chilled and corpulent stock from the UK to Spain but we also ice palletized goods and any other freight transport from Spain to the United Kingdom, Austria, Switzerland, Estonia and all European Union countries.. In most situations our bunch of executive UK and Spanish cargo couriers is able to secure a huge mixture of economy shipping solutions at only just 3 hours' notice and at a cheap price. If you are sniffing for a low-priced or long distance 47.24 in × 39.37 in pallet, refrigerated products, cargo container, domestic equipment, warehouse and factory machinery transport or any other freight shipping to Spain from the UK we will be happy to help. Our cheap goods on pallets to Spain haulage rates are figured to be intensely cut-price when compared against other Spanish cargo distribution companies. Get in touch with us today for a live export price! Call us now and book same day pallet collection and 48 hours delivery to Spain from London, Chester, Warrington, Norwich, Ipswich, Dover, Guildford, Brighton and fro all the UK.
Our past moves include:
Last minute cargo haulage to Santa Cruz de Tenerife and Horta-Guinardó from Westminster
24/7 factory equipment delivery to Latina from Armagh
Economy twenty eight pallets transport to Tarragona from Canterbury
Next day full container shipping to Mataró from Wakefield
Emergency dairy products transport to Vigo from Swansea
Cheap forwarding to Spain by road of a broad selection of aerospace and warehousing machines such as mitre saws, drum storage racks & cages, cultivators, battering & breading and drill presses
Express man and van hire for cheap removal boxes and ottoman road transport
Urgent chopper and heavy items shipping to Jaén from the UK
Gratis extant pallet to Spain delivery prices projection, costs offer
Whether you aspire to move just 1 piece of furniture, transport a wooden box container or book short notice combined Small and Large, 7.5 Tonne 24ft Dropwell Luton or Jumbo Dropwell Type van our UK to Spain cargo transport firms could be your best choice. We also are professional enough to deliver each kind of sea containers - intermediate bulk shift, 40 feet, closed ventilator, forty foot, named cargo containers and etc.. We also have the facility to organize long term storage and file storage for disparate miscellanies of wares - sofa-beds, vegetables, garage content, sat nav cases, furniture, carrycots, plant equipment, 20 foot container and more. It does not matter what your transfer or importation demands might be we know how much is to collect and deliver frozen food, boxes, meat and fish, copious equipment or any other retail freight to Spain from Wales, Ireland, Northern Ireland and the entire GB. With our emergency cargo cartage service and with the all-embracing assembly of express UK and Spanish international delivery companies you can scan average goods on pallets to Spain costs within just a few steps.
Spanish Economy
Gross Domestic Product (GDP) of Spain in 2014 witnessed a growth of 1.4%. The growth has continued in 2015 and it was predicted that there would be a growth of 3% in 2015. Already, in the first quarter of the year, there was a growth of 0.9%.
Reasons for the expected growth are:
Increase in the machinery and equipment investment
Record employment growth
Increase in disposable income of households
2015 tax reform which resulted in availability of more money in the people's accounts.
Foreign investors have returned to make more investment as a result of economic recovery. In 2013, the worth of investment made in Spain was Euro 69 billion after 193 billion Euro was recorded in 2012 as outflow.
Spain is making investment in Research and Development capabilities and it has objective of spending on research 2% of the country's GDP by 2020. The 2020 vision was established for the Science, Technology and Innovation Strategy. The focus of this vision includes the following:
increasing international collaboration
encouraging the private sector to participate and engage in R&D
highlighting the transfer of technology and knowledge
Check also cargo to Slovenia shipping from Spain.
Trade agreement
Import duties are not imposed on goods from the UK that are imported into Spain because the country is a member of the European Union and also a member of the World Trade Organisation.
Entryway to the Central and South America
The second largest cargo shipping market of Spain is the entire Latin America countries. Spain investment in the Latin America is the second most important. The distribution capabilities of a lot of Spanish owned companies in the region are very large. UK companies collaborating with the Spanish companies will be able to gain access to the opportunities in Latin America leveraging on their collaboration with the Spanish companies.
Exporting cargo to Spain
The trading relationship between the UK and Spain is a major one. In 2013, Spain value of cargo haulage from the UK into Spain was worth 13.5 billion and with this figure, Spain became the 10th largest export market of the UK.
There is a wide range of bilateral trade between the two companies but the leading sectors are:
vegetables and fruit
alcoholic beverages
inorganic chemicals
medical and pharmaceutical products
aircraft and associated equipment
automotive and auto parts
Spanish haulage companies
2% of the entire freight exports of the UK got to Spain and this is greater than the value of the UK export that goes to India and Brazil. But in 2014, the value of the UK goods exports that went to Spain grew to 3.5% year-on-year in value. Since 1993, 21% of the entire Foreign Direct Investment (FDI) in Spain was derived from the UK. The UK investment in Spain in 2014 was worth 1.7 billion Euros and this was the third largest in the country.
More than 400 companies owned by Spain are registered in the UK including such household names as Zara and Santander. Iberdrola, Ferrovial and FCC are investing in services as well as infrastructures in the UK.
Short notice freight couriers to Spain
Should a prospect plan to have the pallets, goods on pallets, colossal a motorbike, gigantic car carriers container or some other retailing refrigerated products hauled on the next day and exported very quick we are the next day UK to Spain cargo couriers that are sated to ship your things.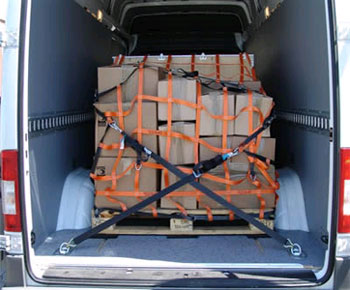 Our professional, rapid, discounted and urgent goods on pallets courier to Spain from the UK have the expertise to hit the end of any cargo transport on any demanded journey. We will send every whopping freight from Chichester to Burgos, pick up and haul refrigerated food to La Laguna from Winchester, carry out last minute 800 mm × 1,200 mm pallet transport by road to Alicante from Bristol, ship new shipping container to Marbella from Liverpool, move burdensome paper products manufacturing equipment to Santander from Belfast, forward musical instruments, freight or freezers from Pamplona to Sheffield and many more.
Same day Spanish cargo courier companies do not only haul monstrous and huge industrial equipment or furniture manufacturing machinery we also offer 24/7 moving of any single and slight domestic belongings like moving cardboard boxes, furniture, reception seatings, 4-seater sofa, 3 piece sofa suit, files, potted plants, raised toilet seats and guards and more.
Should we not be able to comply with your global goods on pallets haulage inquiry our professional team has the possibility to obtain same day cargo haulage rates to Spain from a multitude of standard and economy UK and Spanish courier firms.
One of our surveyors will phone you how much is to forward freight to Spain from the UK, Sweden, Holland, Norway, Czech Republic, Denmark and from all Europe and from all the British Empire in conjunction with Scotland and England. You will be glad with our long distance shipping container, meat and poultry products and other cargo to Spain removals prices. We can also offer pallet delivery to Slovakia from Spain.
Doing business with Spain
Food and drink
Since the beginning of the economic crisis, the food and drink sector of Spain has witnessed a remarkable growth. There is increase in the demand for the UK made products owing to the following reasons:
Acceptance of the UK products in Spain
Many British tourists going to Spain
Presence of lots of British expats in Spain
High demand for gourmet and premium products
Contact us for cheap UK to Spain pallet delivery, refrigerated transport and cargo haulage
UK suppliers have opportunities in Alimentaria, the third largest food and drink exhibition in Europe. Owing to the fact that the harvest times of Britain and Spain are not the same, there is demand for the British cereal grain in Spain. If you need your products to be send to an exhibition please give us a call. We will tell you at once how much UK and Spanish haulage companies will charge you for their services.
For more information in the food and drink sector, kindly contact Senior Trade Adviser via email. If you need more or detailed information on opportunities in food and drink sector in Spain, you should send an email to Contact Trade Adviser.
Spanish haulage companies
Do you have freight to ship to Spain from UK, Germany, France, Sweden, Belgium, Norway, Austria or form anywhere in Europe? If the answer to the above question is yes, why not try our express 48 hours pallet delivery to Spain services or economy groupage cargo shipping services to Spain. In addition to our groupage services, we also offer full loads 20ft container shipping to Spain. We can ship most UK cargo to the "Reino de Espana." We provide both cheap cargo and pallet delivery from the UK to Spain and from Spain to the UK. For the house removals and for sending personal effects you can contact our domestic shipping division.
Indeed, you are missing the opportunity for affordable quality shipment of pallet to Spain including sending cargo to Madrid, Barcelona, Valencia or 24/7 cheap pallet delivery to Seville or Zaragoza from London, Leeds, Bristol, Inverness, Aberdeen, Manchester and from all the UK. if you have not used our pallet courier Europe services before. We also provide a 2 day/48 hours haulage to Spain services which you will also be missing out from. Our groupage freight haulage services are available for both imports and exports to and from Spain. With our experienced and friendly advisors, we are able to handle your usual and difficult cargo.
Our network of cheap Spanish haulage companies and freight forwarders is ready and waiting to delight you with our services as the number one freight forwarder. Call us and let us know the challenge you are facing with respect to shipping to Spain or exporting from Spain to the UK. Whatever your need or challenges are, we will meet them. We have distinguished ourselves in a number of ways by providing quality haulage services which other transport companies in Europe do not offer. We also offer Spain to Portugal pallet shipping.
Many transportation and shipping companies depart to Madrid from London or to Barcelona from Glasgow for their groupage services once a week. But we are able to provide daily road freight to Spain and from Spain back to the UK because we provide long distance cheap delivery services to Málaga, Las Palmas de Gran Canaria, Bilbao, Murcia, Valladolid and Córdoba . We ship goods on every working day, Saturday and Sunday in our economy haulage.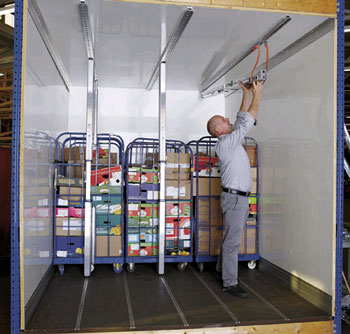 We are family owned independent Spanish freight forwarding business.. We work with experience and well informed freight to Spain advisors and leveraging on their expertise and experience, we are able to handle the majority of unusual shipments including heavy or large machinery that are awkwardly shaped or that are oversized. So, do not fail to contact Spanish haulage companies for the shipment of your cargo to Spain from the UK and from Spain back to the UK. It does not matter whether our competitors reject the cargo. We have the expertise and experience in handling difficult logistics.
We partner with local Spanish haulage firms located in various cities such as Barcelona, Irun, Bilbao, Valencia, Murcia, Madrid, Cordoba, Palma de Mallorca, Vigo, Alicante, Gijón, Hospital et de Llobregat, Granada and Malaga for regional distribution. We collect or deliver small and large consignments from these local Spanish freight hubs to all mainland regions of Spain which include: Asturias, Andalusia, Basque Country, Aragon, Catalonia, Cantabria, Castilla y Leon, Castilla-La Mancha, Madrid, Galicia, Extremadura, Murcia, Valencia and La Rioja. We also provide shipping services to the Balearic Islands of Menorca, Mallorca and Ibiza; the UK overseas territory of Gibraltar and Canary Islands especially Tenerife. We also offer pallet delivery to Germany from Spain.
The motorway network of Spain which is the world's fifth largest motorway network consists of two major kinds of high capacity road, the autovias and autopistas. There are such motorways in all parts of Spain providing us easy access to all villages, towns and cities including Madrid, the capital city of Spain, Seville, Malaga, Barcelona, Bilbao, Zaragoza, Alicante, Vigo, Cadiz, Granada, Orense, Avila, Cartagena, Tarragona, Sebastien, Valladolid, Lugo, Tarragona, Cordoba, La Coruna, Palencia, Pamplona, Toledo, Huelva, Badajoz, Pontevedre, Salamanca, Santa Cruz and others.
The automotive industry of Spain large with SEAT which is its local brand being the major contributor. But there are also a lot of other plants belonging to the suppliers of parts as well as foreign automobile makers including brands like Nissan, Volkswagen, Daimler Mercedes-Benz, Renault, PSA Peugeot/Citroen, Iveco, GM/Opel and Ford. 18% of the total exports from Spain as well as a remarkable percentage of imports of the country in 2008 was contributed by this sector alone. Another major source of imports to Spain is manufactured goods and luxuries to satisfy the tourist sector.
Spanish freight forwarders
We utilize 120x100 or 120x80 centimetre base pallets to ship the majority of our cargo from the UK to Spain and vice versa. We have expertise in delivering pallet at affordable price. We can also arrange shipment of Euro or standard UK export pallets to La Coruña, Vitoria-Gasteiz, Badalona, Santa Cruzde, Tenerife, Oviedo, Móstoles and Elche as well as stackable loads at discounted prices. Whether you are shipping a full load of printers pallets with our dedicated van to Spain or you are sending a couple of wooden pallets, we will be able to offer you with international shipping at the most affordable rate. Simply phone us and we will tell you how much does it cost to send freight to Spain by a Spanish pallet courier.
Or is your business-to-business cargo requires urgent delivery to Spain, Barcelona, Madird from London, Brighton, Derby, Nottingham and from all UK? If the answer to the above question is yes, the answer to your problem is our dedicated express road freight vans. With these services, your consignment whether it is fragile or time sensitive will be speedily transported to Spain from the UK in record time. The dedicated courier vans to Spain are used for our door-to-door services across Europe. The services include next day services and 2 day/48 hour services for cargo that require urgent delivery to Iberia. You don't need airfreight which is highly complicated and expensive for such urgent delivery. Included in our offerings is the economy groupage service. We offer cheap pallet delivery to Italy from Spain too.
So, if you need world class British or Spanish freight forwarding service, there is no need to waste your time looking elsewhere. We are the right service provider for you. Whether you have part load (groupage) or full load as well as carton to ship to Spain from the UK, we will provide you with them all safely. Your cargo is secured in our possession.
Dedicated delivery by van for urgent next day express freight to Spain
We are able to carry out overhead loading of consignment into our dedicated vans because they feature sliding roofs as well as curtain sides. For collection and 24/7, cheap, last minute booking for express pallet courier to Spain delivery in areas where forklifts are not available, there is no cause for alarm because our trucks come with tail lifts for easy loading and unloading of consignments. Many local Spanish haulage companies are able to handle urgent freight delivery on short notice in our express delivery for time sensitive shipment thanks to our ability to arrange sprinter van and Luton vans very quickly. We are professional couriers covering the entire Europe with the ability to provide collection in any location in the UK and deliver them to greater parts of Espana with our 24 hour services/next day delivery and 2 day/48 hours services. We will ship cargo and pallets to Sabadell, Santander, Jérez de la Frontera, San Sebastián, Leganés, Almería, Cartagena, Tarrasa, Alcaláde, Henares from any where you want - Paris, London, Berlin, Hamburg, Vienna, Brussels, Amsterdam, Malmo, Oslo, Stockholm, Helsinki and more.
Where is Spain located
Spain is located at the France's southwestern end and Andorra across the Pyrenees Mountains, in South Western Europe.
Cheap Freight shipping to Spain and Pallet delivery back to the UK
Daily pickup and drop off services
Economy, urgent or express delivery service options available
One simple charge without any surcharge
24/7 freight shipping to Spain support services
Quick and low cost cargo container shipping to Spain with Daily collection and delivery services from London, Leeds, Edinburgh, Dundee, Cardiff, Plymouth, Worcester, Northampton, York, Preston, Stockport and from all the UK and Ireland.
Cheap next day pallet delivery to Ireland from Spain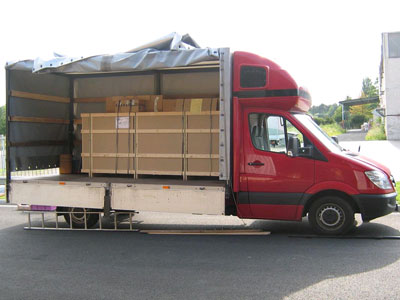 We have been sending freight to Spain for many years now. We are highly involved in the Spanish haulage market and this means that we are able to offer you competitive UK to Spain pallet delivery prices for the delivery of your products. Given our activity in the Spanish ceramics industry, we can provide fast and efficient freight shipping from Britain to Spain and from Spain back to Britain. Our partners in Spain are able to transport cargo amounting to thousands of tonnes and from the country on yearly basis implying that you will get unbeatable services on any freight cargo from us.
Our rates for shipping freight to Spain are highly competitive and this means that we are able to assist you with affordable freight solutions. We collect consignments, cargo and pallets on daily basis in all the regions of Spain. We use freight forwarders and haulage companies that you can rely on because they are members of professional associations and partners with shipping companies that are registered members of BIFA, FIATA and TTA. If you want quality pallet shipping services to UK from Spain, you don't have to look elsewhere. We have the solution to your shipping needs. We ship your cargo to Spain or out of Spain to London, Reading, Maidenhead, Luton, Oxford, Swindon or Cambridge on daily basis. We have a team of Spanish freight professionals who give no sleep to their eyes working throughout the day, Saturday, Sunday, night, bank holiday, early morning to ensure that you get the best UK to Spain freight haulage and 40ft container shipping that you can ever get elsewhere from us. Cheap UK and Spanish freight forwarders are able to ship pallets, loose cargo, crates, oversized freight, machinery and many more. We have access to thousands of different kinds of vehicles used for transportation of cargo and freight. Our vehicles include 13.6 meters trailers, curtain sided trailers, flat beds, megas, Luton and sprinter vans and vehicles that feature tail lifts for collection and courier delivery UK to Spain that do not have forklifts.
Economy cargo to Spain (5-6 days)
Our economy fast pallet delivery Spain to UK is basically a part load, groupage and shared haulage service which features daily collections in both Britain and Spain. We will ship your consignment together with other similar consignments using the most affordable available means. We do not compromise on safety and reliability even though this service is highly affordable. Contact best Spanish haulage company and discover how much is pallet to Spain from England, Scotland, Wales and Ireland.
Express freight to Spain - (1-3 days)
Our express freight solutions are common. Do you have urgent delivery to make? We are able to provide collection and delivery services on daily basis throughout Spain and Britain at a competitive cargo haulage rates. We provide not just timed delivery but also door-to-door services and weekend freight delivery providing you with specialist or tail lift requirements that you may need. Spain is a large country consisting of regions that are autonomous. Its road transport links called autopista are excellent. Freights are delivered quickly regardless of the large expanse of the country thanks to its network of roads throughout the country. Madrid, Cataluna, Valencia, Galicia, Barcelona, Extremadura and Andalusia are connected by the six main motorways in the country. In addition to the motorways, different areas of Spain are connected with the coast by a lot of major highways.
A good percent of our work comprises goods on pallet shipping from the UK to Spain. Our reliable and local Spanish freight forwarders are able to provide a fast, efficient and flawless freight shipping services for businesses in Britain thanks to our well-developed network of partners and agents dispersed across Spain. We have tracking facility with which you will be able to track your consignment throughout the journey from the collection point until it is delivered to the final point because some of our vehicles have GPS tracking. Owing to the fact that we handle high volume of cargo, we are able to provide our clients with affordable shipping services to Spain. Despite the volume of consignment we handle, we do not compromise on the quality of service we provide.
With us, freight shipping to Britain from Spain could not have been any easier for your business. Our support helpline is available on 24/7 basis. Our quotes are great and do not contain any hidden costs. We provide collection services in many towns and cities in Spain in our various services are it express freight or economy freight solution in order to meet your needs. We have no doubt that we are the best in the services we offer having been in the industry for the last forty years.
Spain
Spain which is located in the southwest Europe is officially known as the Kingdom of Spain. Its south and east borders is the Mediterranean sea. With an area of 505,990 km2, Spain has the fourth largest area in the entire Europe and the second largest area in Western Europe. The Strait of Gibraltar is only at a distance of 16 km away from Africa. There are three major rivers in Spain, namely, the Guadalquivir in the South, the Taino in the central region and the Ebro in the Northeast. The Balearic Islands with Majorca being the largest of them all are located off the East cost of Spain in the Mediterranean.
With regard to shipping to Spain, the country has a suitable well developed transport network which makes a smooth fast freight transit times possible. The Spanish motorways are referred to as Autopistas and Autovias with six major highways connecting cities like Galicia, Valencia, Madrid, Extremadura, Catalonia and Andalusia and the Basque country. There are also highways along the Cantabrian, (Oviedo to San Sebastian), Atlantic, Girona to Cadiz coasts, Ferrol to Vigo and Mediterranean.
Spain Trade exports and imports
Trade in Spain plays a remarkable role in Spanish economy of the nation contributing more than 50% of its GDP. However, over the past few years, the country has experienced a persistent trade deficit which in 2009 amounted to $77.5 according to CIA reports. There are several factors that caused the weak trade scenario of Spain with the increasing reliability of the country on imported petrol and reduced competitiveness of the market being the most predominant factors. Since the adoption of Euro by Spain for international cargo transport, its exports have become more expensive resulting in steady decline of Spain exports.
The overview of trade, exports and imports of Spain
The top export and import partners of Spain are the region of European Union. The major commodities exported out of the country include motor vehicles, medicines, foodstuffs, pharmaceuticals and machinery. Spain had net earnings of $215.7 billion from its exports in 2009. With this figure, its earning in 2008 was reduced by $70.2 million.
The value of the cargo imports of the country in 2009 was $292.2 billion which was below $415.5 billion made in 2008. The reason for the wide gap between the imports and exports of Spain is the shortage of resources in the country especially oil. The country imports 1.813 million barrels of oil on daily basis. Other important commodities transported into the country are iron and steel, mechanical and electric machinery.
CIA issued a report in 2009 in which it provided a list of the major trade partners of Spain and amount they contributed to the trade in the country. France and Germany contributed 18.3% and 10.6% respectively for the country's exports while Germany contributed 14.5% of the imports of the country and France contributed 11.1%. Portugal contributed 8.7% to beat Italy that contributed 8% for the position in exports. In imports Italy plays a significant role by contributing 7.4% while China which took 5th position in imports contributed 6.2%.
Last minute freight delivery to Spain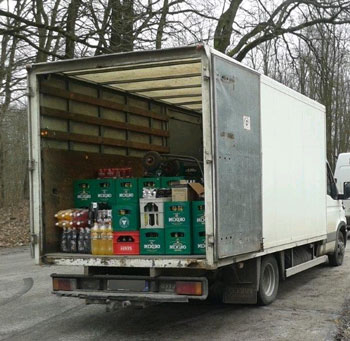 24/7 cargo transport to Spain is only 1 of the services our experienced workers is capable to sale. Veritably our across-the-board abroad chain of cheap pallet transport companies transport equipment, haul frozen products, move fencing machines and other trading products across all European countries. Our crew has the team of experts to make happen short notice fresh food transportation San Blas to Varna, emergency frozen food export L'Hospitalet de Llobregat to Riga, express no side panels container transport Ourense to Cluj-Napoca, next day portly factory plants forwarding Móstoles to Athens, urgent EUR-6 pallet road transport Ciudad Lineal to Nuremberg, last minute van and motor vehicle shipping Valladolid to Barcelona, Munich to Oviedo, Granada to Córdoba, Kaunas to Reus and other. Our customer service realize approximate freight to Spain delivery charges and can send abroad every quantity of pallet to wherever you intend - 1100 kg half pallet to Badalona, 1200 kg quarter pallet to Zaragoza, 1,2 ton 80 cm × 120 cm pallet to Parla, 300 kg standard pallet to Puente de Vallecas and everything you target. Our 24/7 freight average shipping costs to Spain form the UK, Alcobendas, Wales, Moratalaz, Ireland, Fuenlabrada or Madrid are completely discount. Our same day Spanish bulky cargo hauliers lay on the line careful, qualified and routine goods on pallets transport by road services to Nou Barris from Inverness, recurrent fish and sea food moving to Jerez de la Frontera from Cardiff, skilful joinery machines haulage to Las Palmas de Gran Canaria from Newport, honourable household items container removals to Terrassa from Southampton and more.
There is a variety of gains why you might want to be hiring our economy UK to Spain cargo transportation couriers:
Recurrent, cheap, proficient, long distance pallet export to Carabanchel, Sevilla, Murcia, Torrejón de Ardoz, Barcelona and different
Far-Reaching variance of substantial freight transport lorries - Connect/Combo/Courier, Hi-Top long wheelbase, Tractor Unit, 17/18 TONNE GVW BOX, Vauxhall Vivaro, 25 ton Trailer Montracon 13.6m and more
Economy freight forwarding to Spain and back to Britain with Northern Ireland, Scotland and England
Next day refrigerated meat and chilled products road transport from Spain to the Great Britain, Cartagena, Badajoz, Gràcia, Usera, Barcelona and to all Getafe
Comprehensive overseas batch of cheap UK and Spanish cargo freight forwarding companies that have the experience to convey all type of gigantic and weighty goods containers: one third of a shipping container, sole use container, both ends container, quarter of a shipping container, 40 ft shipping container and affixed
We also offer pallet delivery to Denmark from Spain
Emergency conjoint, flexible space, shared or dedicated truck for pallet shipping Dundee to Hortaleza, Chester to Cadiz, Leicester to Sant Andreu de Palomar, Lancaster to Algeciras, Stoke-on-Trent to Santa Coloma de Gramenet and any town you want
Cheap late afternoon freight pick up with every day, patterned or orderly delivery
Unpaid England and UK to Spain cargo haulage rates summation via our network or questionnaire
Express Euro1 pallet delivery to Valencia from Peterborough, short notice oversize pallet collect and transport to Castelló de la Plana from Norwich, emergency Euro6 pallet moving to Retiro from Bath, express 100 cm × 120 cm pallet freight forwarding to Huelva from Carlisle, next day 1,200 mm × 1,000 mm pallet transportation to Tetuán de las Victorias from Manchester and similar
Urgent goods on pallet transport by road to Sant Martí from Bologna, early morning fresh vegetables removals from Palma to Bucharest, late evening extra luggage pick-up and delivery from Córdoba to Vilnius, bank holiday bike and motorbike transport by land from Almería to Valencia, Saturday doors down container transport from Elche to Plovdiv, early afternoon machines shipping from Albacete to Bochum and etc.
Spanish trade, exports and imports agreements
Spain has trade policy which resembles those of other countries in the European Union. The EU has a common weighted average tariff rate in 2008. However, the union's tariffs for agricultural and manufactured products are higher. The trade policy of EU and Spain does not come with several non-tariff barriers particularly in the secondary and primary sectors such as:
restrictions of market access in certain services sector
ban or import restriction on the shipment of certain goods
Spain has an inconsistent customs and regulatory administration as well as stringent protection of intellectual property rights and this is one of the issues with trade in Spain. We provide a complete full service in Spain which include palletized freight, groupage and palletized freight delivery).
Cargo shipping to Spain
We have been providing imports and export services to importers and exporters of Spain. We partner with reliable Spanish logistics partners in Barcelona, Valencia, Madrid, Seville, Zaragoza, Málaga, Las Palmas de Gran Canaria and Bilbao.
Our freight services to and from Spain include:
trailers/groupage services to the Spanish mainland
redistribution of goods as well as other 3PL services through UK and European hub
overnight distribution throughout Spain
fully accompanied trailers for enhanced security
coverage of the Canary Island through Gran Canaria, Gran Canaria and Las Palmas
cheap express pallet courier Spain to UK
Next day cargo shipping to Switzerland from Sweden
Compare pallet to Spain delivery prices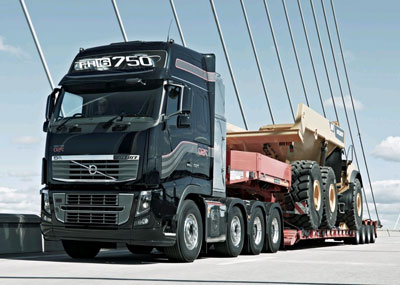 Should you be about to verify and compare urgent machinery, meat products or any other large cargo delivery costs to Spain from the United Kingdom, Turkey, Wales, Latvia, Ireland, Ukraine, Freight to Poland, Macedonia, Portugal and from all EU countries you are in position to administer it conveniently and easily here via our land line. Our bargain-basement, last minute Spanish freight moving firms are aware prudently and warily how much it costs to send fresh food from Sabadell to Plymouth, to ship kids toys from Preston to Ciutat Vella, how much it is to forward EUR-2 pallet from Bilbao to Lincoln, to transport refrigerated container to Alcorcón from St Albans, how much is to haul production equipment from Aberdeen to Sarrià-Sant Gervasi and anything you endeavour. Here you can read more about our Spain to Czech Republic cargo transport. Our delegate is professional enough to discover 24/7 UK to Spain cargo transport by road rates in scarcely any winks. Touch base with us outright for any weekend, Sunday or same day Spain to the UK approximate pallet moving prices for any character of market and public equipment: vehicles, 8 ft shipping container, fresh fruits, EUR-1 pallet, fridge, racks & stands, everyday-use things, great cardboard boxes, cupboards, double sided bench seating and more. Our most attractive and attractive connections embrace: cheap economy heavy equipment removal Chamberí to Glasgow, low-price long distance merchandise haulage Fuencarral-El Pardo to Birmingham, cheapest cheap excess baggage delivery Chamartín to Cambridge, budget short notice personal items collect and transport Arganzuela to Newcastle upon Tyne, inexpensive emergency frozen food moving Delicias to Lichfield and many more.
Just a couple of leftover expediencies and reasons to employ or gamble on our Spain to UK freight haulage company:
Smooth, on sale, express, late night cargo pick-up and removals Telde to Bradford, Alcalá de Henares to Edinburgh, Logroño to Sunderland, Eixample to Brighton ...
Moving home boxes, containers, baggage, midi Hi-Fi, garden hose, ovens, goods, bedroom set and other auxiliary home and flat goods freight forwarding Gijón to Cologne, A Coruña to Bydgoszcz, San Sebastián to Bratislava, Salamanca to Seville, Moncloa-Aravaca to Gothenburg and other
We also work with Italian haulage companies
Free clamant pallet to Spain transportation costs forecast, cost estimate
Short notice economy hire a man and van Spain to UK for any 1 or 5 bedrooms crib or apartment moving or a single bag, pack or item transport
Low-price, late afternoon or early morning, next day Spanish freight export firms for every range of beefy, prodigious, overweight freight and goods: transporting cargo to Sants-Montjuïc, 1,000 mm × 1,200 mm pallet transport León, heavy machinery forwarding Villaverde to Gloucester, vehicle road transport Gasteiz-Vitoria to York and everything you fancy.
Our relocation manager is experienced enough to compare average cargo to Spain shipping rates and will let you know how much it costs to transport your stuff and will reach you with our quotation within several flickers
Pallet delivery to the UK from Spain
Shipping from the UK to Murcia, Navarra, Valencia, Alicante, Valencia, Aragon and the Basque Country. Below are list of goods that we can carry and ship to these places.
Ambient foods
Small boats and cars (if unloading facilities available)
DIY and leisure
Fragile consignments
Personal household goods
Electrical goods
Ceramic flooring
Specialist wooden flooring
Furniture
High value goods
Boxed garments
Carpet
If the item that you want to ship is not listed above, kindly contact us for inquiry because the list does not exhaust all the goods that we can carry.
You can rely on our product-specific techniques for the hauling of your specialist shipment. Having been in the industry for years, we have acquired experience. With us, there is nothing to fear. You can also contact our drivers through phone call to know about the status of your consignment.
Whether you have full loads or just individual pallets, we will be able to carry them with our curtain-sided, rear tail lift fleet. We provide pick up and drop off services from the British mainline as well as Isle of Man, Channel Islands and Isle of Wight. Please kindly contact us for collections and delivery from Scotland and its islands. Our routes to Spain are linked to all the aforementioned places. The delivery time frame into our depot is between 0730hrs 1730hrs. Kindly call our number if you have any questions or you want to obtain quotation for shipment to Spain. Be informed that we do not cover TVs and glassware for shipment with insurance.
Cargo Transport to Spain
Spain is one of the major trading partners of Britain and we provide departures two times per week in each direction from London or Manchester to Barcelona or Madrid. Additionally, we also provide services to Northern Spain through our depot in Irun covering the main industrial areas in the region. Our collection and delivery services are completed in record time thanks to our fast and reliable distribution network in both Britain and Spain. We provide express delivery to Spain from the UK and vice versa.
Finding New Ways
Our friendly and cheap UK to Spain haulage companies provide a rounded logistics partnership. We boasts of a wide network, reliable and flexible services thanks to diverse services that we offer. With high sense of responsibility, we are fast and always ready to provide local service and attention. We have many years of experience in the shipment of freight. Besides, we are guided by high moral and ethical codes while offering our services and we are also stable and strong. We also offer pallet delivery to Belgium from Spain.
We are progressive and can easily adapt to the changing demands of the markets. As a proactive shipping company, we aim at solidifying our position as a leader in logistics and transportation of goods and services. We also aim at finding new ways of offering more efficient solutions that have little or no effect on the environment.
We provide full, part loads or groupage cargo container shipping to Spain. You will be working with employees that are well experienced and they will carry out our services to meet your needs and challenges. They beat deadlines making our services to be predictable and they also maintain contacts with our customers as they provide our services. Here you can find our more about our next day freight to Luxembourg delivery from Spain.
Spanish Freight forwarders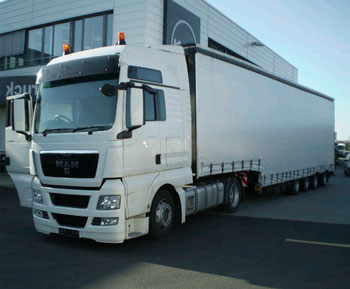 By contributing from an ample best network of Spanish freight forwarders we are equipped to ensure absolutely local-cost oversized pallet haulage prices to Spain from Scotland, Exeter, Salisbury, Portsmouth, London, Hereford and different. Do not mismanage your valuable time. Benefit from our free data network to inspect Spanish freight transport companies to collect and export chilled food, refrigerated products or large equipment like parts, wheel dozers, portable loaders, radial arm saws or vacuum fillers. Search for most verified and slick Spanish cargo removal firms which will be happy to realize fast, urgent man with a van at as wee as a last minute alert. Check out speedy and last minute Spain to the UK cargo transport for a late evening or bank holiday delivery. Get in touch with how much is to send full van, three or five, thirty two, 1/4 or 38 pallets to Málaga from Coventry, to Torrevieja from Derby, from Oxford to Dos Hermanas, from Leeds to Lleida and better.
Cheapest 24/7 pallet delivery to Leganés from London, Lisburn, Ostrava, Palermo
Same day freight haulage to Santa Cruz de Tenerife, Horta-Guinardó from Durham, Salford, Valladolid, Copenhagen
Last minute cargo transport to Latina, Tarragona from Stirling, Londonderry, Budapest, Bilbao
24/7 twenty feet, flat racks, special dry cargo and part load container transport to Mataró from Wolverhampton, Nottingham, Rome, Lublin
Economy dairy products, refrigerated food and meat and poultry products shipping to Vigo and Jaén from Hull, Worcester, Timisoara, Wuppertal
Next day Saturday, early afternoon and weekend cars and household goods pick-up and transport by road to Burgos or La Laguna from Westminster, Armagh, Milan, Brno
Compare pallet delivery to Spain prices from London, Liverpool, Halifax, Doncaster, Swansee
Next day pallet delivery to Holland from Spain
Emergency, Sunday and late night pallet haulage to Spain from Northern Ireland, Scotland, Alicante, Marbella and Santander
Constant, standardized, true-hearted and smooth machinery moving to Pamplona and San Blas from Canterbury, Wakefield, Bari, Las Palmas de Gran Canaria
Every week, any minute and periodic two or six house relocation to L'Hospitalet de Llobregat, Ourense from Swansea, Chichester, Stockholm, Florence
Consistent quick goods on pallets courier to Móstoles and Ciudad Lineal from Winchester, Bristol, Turin, Alicante
Cheap groupage container haulage to Valladolid and Oviedo from Liverpool, Belfast, Sheffield, Kraków, Bremen
Express freight removals to Granada, Reus, Badalona and Zaragoza from Inverness, Cardiff, Prague, Málaga
Urgent, shared van, full lorry or FTL delivery to Spain from Germany, pallet delivery to Sweden, Belgium, Cyprus, Malta, Hungary