Express Freight to Sweden
If you are looking for a professional express freight to Sweden from the UK we are the right freight forwarding company to contact. Our haulage services include express cargo delivery to Sweden, last minute pallet courier, 24/7 transport.
We offer full truck as well shared load transport between all UK and Swedish destinations: London to Stockholm, Brighton to Gothenburg, Bristol to Malmö, Cardiff to Uppsala, Birmingham to Västerås, Liverpool to Örebro, Manchester to Linköping, Glasgow to Helsingborg, Edinburgh to Jönköping, Aberdeen to Norrköping and more. As we send a lot of vehicles to Sweden we bring them back to the UK as soon as we can. Our rates for shipping cargo to Sweden or from Sweden to the UK are very competitive. We move fresh food, AGD, frozen food, furniture, textiles, building materials, machinery and all sort of goods our customers need us to transport.
Contact us today for a quick UK to Sweden pallet delivery quote. We have built our haulage company based on repeat business and that's why we always make our express courier rates or ordinary cargo transport to Sweden costs very competitive and affordable. If you use us for one of your delivery you will be coming back to us for more always on time shipping services.
Whether you need a last minute cargo haulage to Sweden or an express pallet delivery to Sweden from London, Newcastle, Sheffield, Norwich, Ipswich, York, Leeds, Coventry, Birmingham, Shrewsbury or Northampton our freight forwarding experts are here 24/7 to help you book the transport you need. You can compare our freight to Sweden costs with other UK to Swedish freight forwarders and you will see that our prices can not be beaten by many haulage companies. Customs clearace services are provided in house.
Freight to Sweden
Sweden is one of the European nations that can be called wealthy, developed and very prosperous.  It is the 22nd country in the world, in consideration of the GDP of different countries. When it comes to the GP per capita of nations, Sweden is ranked 7th best in the whole world. This is one of the biggest leaders in research and development investments in the entire world. It spends about 3% of its entire annual GDP on this. When you contact any of the UKTI export advisers on Sweden exports, you will be given information on sending freight to Sweden from UK.
When you need information about how to finance a trade or obtain insurance for UK firms in Sweden, you have to look up to UK Export Finance (UKEF) or check Sweden's UKEF cover position. You can also contact UK to Sweden freight forwarding companies to find information on how much it is to deliver pallets to Sweden, how long it takes and what's the best way of transporting your goods.
In the World Bank's ease of doing business index, this country sits at the 17th position for the year 2015.
Sweden has more than 1000 British companies domiciled in it, and some of the most famous of these companies are British airways, Royal Bank of Scotland, BAE Systems, Burberry, GlaxoSmithKline and BP. 10% of our turnover is express cargo delivery to Sweden.
UK businesses that are sending cargo to Sweden will enjoy such benefits like;
Open mindedness to new products and ideas by the Swedes
A friendly and modern business environment
Strong currency
Sweden is the hub of the Nordic geographical region
English is the most used language for businesses
Express pallet delivery to Sweden from UK at cheap rates
The Swedish market also enjoys these strengths;
It is a pacesetter in consumer trends and new technologies
The nation's bureaucracy is user friendly
The workforce is educated and highly skilled
The economy is very stable
Last minute cargo haulage to the UK from Sweden
UK and Sweden trade challenges
Sweden is one of the European Union member countries. Because of this, the business environment is the same with what is obtainable in the UK. So, products and services that boomed in UK markets will surely find the light of the day here. However, there are lots of intricacies in their labour laws, and the employers and the labour unions have very strong relationship. If you want to send workers to Sweden as a foreign firm, the UK firm has to have a contact person in the country and must register the move at the Swedish Work Environment Authority.
Economic growth
During the global financial meltdown, this is one of the countries, whose economy was very resilient against the bad effects of the crisis. It continued to record growth even in the midst of the crisis and after it. The GDP growth forecast by the National Institute for Economic Research is 2.3% for 2015 and 3.1% for 2016. The country recorded an average unemployment rate of about 7.9% for people within the ages of 1 7 to 74 in 2014. The amount of good transported to Sweden by freight forwarding companies stay on the level for many years.
Trade agreements
Shipping pallets to Sweden from UK has been facilitated by many trade agreements. Sweden is a member of the World Trade Organization (WTO) which was formerly known as the General Agreement on Tariffs and Trade. It is also a member of the European Union and many other international business bodies. However, by virtue of its membership of the European Union, all the goods that are made in the UK can be imported into the country without any custom duties.
If you want to send goods on pallets from the UK to Sweden or to any of the EU countries and encounter any hitch in the process, just contact the SOLVIT team for help and ratifications. As there are no customs our express freight to Sweden couriers can deliver goods to your clients within 36 hours.
Trade between the UK and Sweden
Sweden received the 14th largest volume of exports from the UK in 2014. This totalled about £5.6 billion worth of goods and services. When you count the top 5 trading partners with Sweden, UK lies in the log. In fact, in the entire Nordic region, Sweden is UK's hugest export market.

The cargo transported from the UK to Sweden include:
Manufactured goods
Transport and machinery equipment
Communications and electrical products
fresh food delivery to Sweden
Cargo haulage to Sweden
If you need leads on international export sales, just contact any of the networks of the UK Trade and Investment (UKTI).
The Tenders Electronic Daily (TED) which is an online version of some parts of the official journal of the European Union will help you with real information about high end procurement notices from the EEA and the EU. To compare express pallet delivery to Sweden from UK costs you can contact our freight forwarders. We offer quick quotes for last minute cargo transport. Our UK haulage companies to Sweden operate across England, Scotland, Ireland, Wales and all Sweden. Our most common routes and services are: 1 man and van hire to Sweden from London, pallet delivery from Nottingham to Lund, furniture shipping from Leicester to Umeå, express cargo freight from Derby to Gävle, cheap machinery haulage from Sheffield to Solna, 24/7 pallet courier from Preston to Växjö, car and motorcycle transport by road from London to Södertälje, frozen food transport from Brighton to Borås,refrigerated trucking from Glasgow to Karlstad, palletized boxes delivery from Reading to Eskilstuna or container shipping form Oxford to Halmstad.
Fashion and Retail products delivery
British luxury goods and other products are appreciated by the SWE. There is a very strong purchasing power within the Swedish consumers. Each month our express UK to Sweden freight forwarding company transport thousands pallets with clothes and retail products. This is a country where its citizens have lower social costs as against their double income households, in contrast to what is obtainable in many other European nations. Because of this, international brands will easily expand when they come to this place.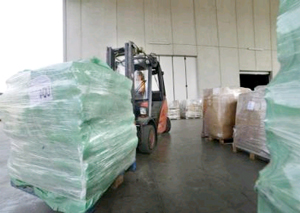 The Swedish growth board has reported that the fashion industry of the country in 2013 registered a very impressive turnover of about £18.2 billion.
UK companies looking to transport goods to Sweden have opportunities in the following sectors
Shape wear
High fashion for women
Mid-level high end work wear for men
Clothing
Fresh Food and chilled Drink transport
SW has a retail drink and food sector which in 2012 was valued at about £21 billion. There are many manufactures that use our express refrigerated delivery to Sweden from UK for food products. There's an increase in the demand for the supply of products that are more sophisticated. In this line are things like berries, tropical fruits, convenience foods, refined beverages, healthy snacks and others. Last minute freight forwarder to Sweden like us collect and transport any type of fresh food products and frozen food. Cheap refrigerated haulage to Sweden is what we do best. Within 36 hours you customers can have their order with them. Now, the man thing that boosts the export trade of this country is the high quality attributed to the goods it manufacture. So any British company that is freight forwarding to Sweden any goods in the food and drink sector must comply with good quality, healthy nature and low fat content of the foods. For food products we offer express freight to Poland transport from Sweden.
Opportunities for UK firms abound in such areas as;
Ready to eat meals
Free from
Organic foods
Last minute cargo haulage To Sweden
Best UK to Sweden cargo haulage companies have a team of specialists in freight shipping to Sweden, and they will take care of everything about your freighting to this country.  This is more especially when it has to do with cheap express pallet deliveries to Sweden. Our joy lies in the fact that we provide express haulage services that have never been rivalled to Sweden whenever it is needed. We also do the groupage economy freight to Sweden services, coupled with the full load and part load deliveries. This entails that we can handle all freight forwarding needs of yours. We are actually one of the cheapest freight forwarders to Sweden from the UK and back.
Our major area of expertise and concentration is on the delivery of commercial and business cargo to Sweden at a very short notice. But people in need of delivery for their personal effects, excess baggage, house moves and even car shipping can contact us too.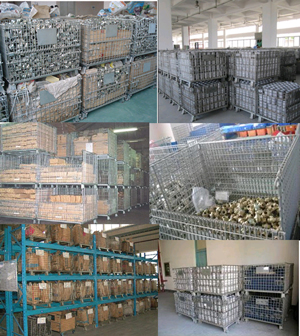 When you work with express freight to Sweden from London, Dublin, Cardiff, Belfast, Aberdeen, Leeds and Manchester, we will help you to transport any type of cargo from the UK to Sweden in a safe and fast way. The fact is that Europe as a continent has many perfect road systems that enhance road transportation. We normally make use of the major truck roads like the E4, and this is the road that runs from the Helsingborg to Stockholm and from there to Haparanda. There is also the wonderful E6 which starts at Malmo, runs from there to Gothenburg and terminates at Oslo at Norway. Because of the great road system, express cargo to Sweden couriers can deliver your normal groupage freights within 3 to 5 days.
Sweden as a nation imports clothing, foodstuffs, iron and steel, auto parts, chemicals, petroleum and its products and machinery. The meaning is that most of the businesses it does with the UK will be in these departments. We have been handling imports and freight forwarding to Sweden items like chemicals, steel products, iron, paper products, industrial machinery haulage and automobile, and this means that we have perfectly tailored logistics to take care of these. So, if you hire a UK to Sweden haulier like us, we will also serve you with these perfected systems with particular consideration and reference to your own case.
Our express freight forwarder to Sweden from England, Scotland, Ireland and Wales did lots of pick us recently, like that of race car parts from Glasgow, Warrington, Stockport, Hereford, which we will soon deliver to one of the major cities of Sweden. The great thing is that this as usual will be delivered to Sweden on time, safely and intact. Our British and Swedish customers are appreciative of our road haulage services.
Heavy cargo transport to Sweden by road
You will enjoy the type of services you have never enjoyed before. This is because our freight to Sweden advisers and export guides will be waiting for you whenever you call us, to direct you on how to get the best,cheapest and quickest. When you are bedevilled with some loads that many other shipping and delivery companies have rejected because of one reason or the other, do not lose hope. Come to 24/7 freight to Sweden hauliers and we will deliver them for you. For those heavy oversized and awkwardly shaped machinery to haul and manufactured goods that cannot be transported without going extra miles, come to us. We do the unthinkable to ensure that we give our clients a perfect service.
For those goods with very difficult or customized logistics like freights with limited access and cargo with limited time for delivery, bring them to us as a challenge and watch us take on these and solve the riddle. We will tell you how much is to send a pallet to Sweden from the UK. You can compare different options for UK to Sweden pallet delivery. One advantage of using us as against some of the other UK to Sweden haulage companies is that our services are personal to you and not official. This is why we cover all areas of Sweden, including the interior and remote villages, the towns and then the cities. Counties like Norrbotten, Jamtland, Vasternorrland, Dalarna, Gavleborg, Vasterbotten, Vastmanland, Orebro, Gotaland, Halland, Gotland and Kronoberg. We offer express cargo to Sweden including Ostergotland, Sodermanland and Stockholm are all covered. Others are cities like Halmstad, Sodertalje, Gavle, Norrkoping, Orebro, Linkoping, Malmo and many others. We can also provide next day pallet delivery to Czech Republic from Sweden.
All your Sweden bound freights from the Great Britain are safe in our hands, and they won't stay long with us before they are delivered to their destination. We work with pallet network agents in all the local deports in Sweden and the UK too, and the partnership is so solid that every problem that crops up will be easily dealt with. We ship your loads of awkward sizes and shapes. For these, we have bespoke and customized solutions. However, the major focus is that we offer cheap pallet delivery to Sweden, which runs through all our solutions. We work with pallets of 120x80 to 120x100 centimetre basis. In this regard, we will ship and deliver both UK and Euro pallets of wooden, plastic and printer specifications. Now, while we have great solutions for the above mentioned types of pallets, your full load and part load container system is even cheaper because of the logistics on ground. Again, we are masters of the palletized cargo to Sweden. We also offer express freight to France from Sweden, Spain, Belgium, and the Netherlands.
We have positioned ourselves in such a way that no firm can boast of any better solution. We offer frequent cost effective shipments of heavy goods and oversized cargo to Sweden that could only be described as legendary. Apart from the economy groupage transport to SE, those who need to get their cargo to Sweden faster also have our express delivery systems. Here, we offer dedicated freight delivery with our vans, and you can choose the next day/24 hour service or the next two days/48 hour service. This could be for your time sensitive and fragile cargo or fresh food delivery to Sweden. When you book for express courier service, our tailored trucks will be used to serve you. We work with trucks as big as the Euro liners and as small as the 7.5 ton trucks. You will eventually discover that our rates are unbeatable.
Express pallet courier to Sweden
The fact that Sweden is a member of the EU exempts its importers from paying any duties for importation of gods manufactured in the UK. The only thing you will need to do when you have something to ship from the UK is to call our number, you will not need any paperwork. For that reason our express pallet courier to Sweden service can get you goods for example from London to Stockholm, Gothenburg, Malmö or Uppsala within 36 hours and even faster if we send two drivers in a dedicated van.
For your extremely urgent deliveries to Sweden, we will serve you with our dedicated van to any part of Europe and back to the UK. Our sprinter, export and Luton vans are always ready at the local depots waiting to be deployed. Their services involve coming to your location for the pickup, and delivery at your client's doorstep in Sweden. This is if you so wish. But, if you don't, you can opt to bring the cargo to our local deports and come and pick the delivered cargo from our local depots in SWE. The next day pallet delivery to Sweden service runs with two driver teams to eliminate all rest breaks and allow the vehicle run nonstop. This is to ensure that the load arrives even before 24 hours. The 48 hour freight forwarder to Sweden service runs with one driver team, and therefore there is always the need for rest breaks. Now, with the fast and secure nature of our dedicated courier vans, you don't need air freight for your cargo to Sweden from the UK. Our express dedicated van service will serve you door to door; it will take care of your fragile goods and will deliver very fast.
Road Transport to Sweden
We offer UK to Sweden cargo transport the best way you want it. We are specialists in the international freight transport system and on UK to Sweden transport in particular. Sweden is actually one of UK's major trade partners. Express Freight forwarder work with the ports of Birmingham and that of Gothenburg to ensure that our vans and trucks move to each direction every day. While moving cargo to Sweden, they transport part load and full loads. On another angle, we make use of the North Sea ferry coupled with the overland counterpart to bring express delivery to people in need of time sensitive services.
What we offer is a logistic partnership of the highest standard, to ensure that you enjoy flexible and reliable UK to Sweden haulage services that are also very cost effective. Our road transport services are also renowned for how fast and responsive we make them. So, for all in need of services and proper attention within their locality, they should not be afraid, as we will answer all of these.
Express pallet couriers to Sweden from UK, London, Bristol, Newcastle, Swansea and Plymouth have been in this business for long; therefore we have the most profound experience in freight forwarding from the UK to Sweden. We are also very solid, cheap and stable freight forwarder, and we work with some amount of community spirit through personal convictions based on ethical and moral codes that are very high in nature. We are also very proactive and innovative, in the sense that the ever changing needs of the shipping and freight forwarding sector are met. We also work with best Sweden to Portugal pallet delivery companies. This is because we have the aim of still remaining the leading name in express freight forwarding from the UK to Sweden. We also strive to find the best and most innovative ways of solving your problems without negative effects on the environment.
Our ranges of services include the groupage system, part load and full load systems and many others. Our heavy goods haulage companies UK to Sweden are employers with the highest level of experience. They are the reason we are still in business and they offer very predictable and punctual services. They work closely with our clients to help you answer all your needs and enquiries. Discover more about our cheap UK to Europe courier services.
Sweden Import and Export Trade
The total of the country's exports as at 2010 was about SEK 78.4 billion. This is against total imports of about SEK 70.9 billion. Because of this, the net trade surplus of the country sat at SEK 7.5 billion. The import and export trade is highly dependent on its advanced industrialized sector. This is coupled with its huge exports to other countries in the Scandinavian region and the entire Europe. For January 2009 alone, this country experienced a surplus of about SEK 6.9 billion. However, the economic output of the nation departed from this and recorded a 1% increase in terms of exports. This increase was not witnessed on the import sector too. When it comes to its trade engagements with other nations, a surplus of SEK 8.2 billion was also recorded. Trade with the EU brought in a deficit of about SEK 0.7 billion during the year under review. But in January 2010, it recorded a net surplus that was obviously higher than what it was in December 2009 to stand at SEK 6.4 billion as against SEK 6.3 billion. From November 2009 to the January of 2010, there was a 2% reduction in the value of exports. This is why the total amount of exports was SEK 233.3 billion. This resulted in a net trade surplus balance of SEK 14.5 billion for the months of November 2009 to January 2010.  But for November 2008 to January 2009, the net surplus was SEK 19.1 billion.
Sweden to UK haulage
Some of the primary commodities exported by Sweden to the UK are chemicals, pulp and wood, automobiles, paper products, iron and steel and industrial machinery. Some of the major commodities transported from Sweden during the period under consideration are:
Clothing
Foodstuff
Iron and steel
Motor vehicles
Chemicals
Petroleum products
Petroleum
Machinery
Now, if you have been searching for the most cost effective express cargo courier service to Sweden from the UK or any of the European countries, your search have yielded the best fruit and you can now relax and negotiate the deal because you have found the best you can possibly find. We are the simple natural choice for all serious minded businesses and individuals who are shipping freights to Sweden of all types and sizes to the UK and back.  The amazing thing about our services refrigerated transport to Sweden is that we only serve you with the best possible delivery networks, and at the same time offer these at the cheapest possible rates. Sweden to Spain cargo shipping is always something we specialize in.
You will be surprised to get top notch services that will be up to 70% cheaper than what you get from the small substandard firms out there.  The booking system is very simple and quick, through our web interface. The website booking process will prompt you with questions till your booking is competing. We also have the desktop and IPhone applications that you can also use. Compare freight to Sweden costs within minutes and find out how much is to transport cargo to Sweden by road, sea or air.
Now, you have to know that every of our freight delivery and cargo shipping service to the UK is offered with standard tracking system. However, this is increased to cover the real value of your item if it is one with a higher value. You won't believe that these amazing haulage services, coupled with very personal and wonderful support from our customer care agents will be offered to you just at rates starting from £17.89 plus VAT. This is even when we can deliver your cargo within 2 days through our numerous delivery options. Here you can read about our pallet delivery to Switzerland from Sweden.
Removals to Sweden from UK
This is one of the best places you can move to with your children. This country has lots of attractions on offer for you and your family. Things like the wildlife, open air museums, spars and many others will be good for your family. For you not to move with excess luggage and too much package, express removals to Sweden from UK are here to offer parcel delivery services that will deliver your personal items for you as you travel light. The great one is to send your items to your hotel room before your arrival. This can be achieved through our express courier services. Your things would have been stationed in a suitcase in your hotel room before you arrive.  The good thing with this is that you save the fees you would have spent on excess baggage from the airline and also enjoy convenience while you travel. The good thing also is that we also offer import services back to the UK, which you can use to send these things back when you are through with your vacation. Compare boxes, furniture and house removals to Sweden costs.
For business men in the UK, you should know that this country's economy is very innovative. This creates many business opportunities in different fields. We will be your facilitator in your businesses with companies in Sweden. If you have an office or a customer here, we can also send your deliveries to them. Last minute removals to Sweden can even work with your clients by picking up the goods you bought from them and sending them to your office in Sweden or the UK.  Amidst all these, all you get is low cost shipping. Whether you are sending a single load, your rates will still be very cheap. We also help with the paper work and deliver loads of all sizes, shapes and conditions. We deliver to Sweden boxes, furniture and containers. We also offer cargo haulage to Holland from Sweden.
Sending boxes to Sweden
The biggest market that UK has in the Nordic region lies in Sweden. It had about £6.3 billion total exports to this country in 2011.  This is one of the best places you can do business because the business environment is excellent. The Economist regularly endorses this place in its list of the "Best Place to Do Business". In the growth competitiveness index of the World Bank, it is also a regular name.  This is one major thing that signals that lots of parcels will be delivered from the UK to Sweden and back to the UK on a daily basis. This is coupled to the fact that over 18,000 UK citizens live here. It is one of the countries that appear on the list of 20 top international parcel delivery countries. It is one of the 5 European countries where parcels are mostly delivered. If you need sending boxes to Sweden from UK, London, Glasgow or Bristol our express cargo firms will be happy to assist. We also offer container shipping to Italy from Sweden.
Now, you should know the dynamics of businesses for people who are in it for the long haul. Because of the fact that we are sending parcels to the UK on a daily basis through our partner shippers and hauliers, it is very easy for us to negotiate prices that are very cheap for your loads. We work with the TNT, DHL, UPS and many others. When we do, the discounts we get are passed onto you, making the parcel delivery very cheap for you. At this juncture, you will realize that there is no comparison between what we charge you and what others will. Ours is always the cheapest. You can even use our online instant cost calculator. Just impute the destination, weight of the parcel and its dimensions, and we will get back to you with the quote. Compare freight to Sweden pallet delivery prices and save money on your international delivery.
This country has about 21 counties. Now, while the counties in the north have lesser population, the south has more than 85% of the entire population dwelling in it. These are majorly dwelling in the capital city named Stockholm and two other major cities of Malmo and Gothenburg. Now, because of the nature of the divide between the north and south, you should always select a parcel delivery firm that has the capacity to deliver your parcel not only to the urban areas, but also to the remotest and most interior villages in the north. We make use of parcel carriers that have workable networks in the nooks and corner of both northern and southern Sweden. They have the capacity to deliver your goods in any part of the country safely and on time. We also offer discounts for the first class service when you book for our services. We also provide cargo to Germany moving from Sweden services.
Moving to Sweden from UK
There are many benefits that lie in exporting to this country. This country is 50% bigger than the UK in land area. However, its population is just around 9.4 million, and this is to say that it has less inhabitants. But this does not affect its international trade as it always performs beyond expectations. This country, which is about 0.2% of the entire population of the world, controls and contributes about 2% of the world's trade. This is how strong the country's economy is. As at 2012, it recorded a GDP of about $400 billion. Sweden was adversely affected by the economic crisis, though on a very minimal and insignificant manner, and it is a very healthy economy.
Being one of the countries with the highest GDPs per capita, the citizen's standard of living is high and they enjoy a lot of disposable income. Each year a lot of Britons are moving to Sweden form UK. A look at this reveals that British goods of the good quality will always find veritable hands waiting for them whenever they come in. This county also receives the highest amount of FDI's from the UK in the entire region. It runs an open economy and welcomes all forms of international partnerships. When you conceive the idea of moving cargo to Sweden from the UK, you can get help from many sources. The good thing is that sources were you will learn more about starting a business and running one in the country are readily available in English language for all to read, assimilate and eventually practice. This is also aided by the fact that this country has majority of its citizens speaking good English. In the Nordic and Baltic region, it has taken over as a hub for businesses. It is also a route to enter the large Russian market. We also offer express freight to Austria and pallet delivery to Belgium.
The truth is that when you want to export goods to Sweden from the UK, you have to start by searching for the appropriate markets and their locations and a local partner to do the business with. Also you will have to find a reliable UK to Sweden freight forwarder. However, it does not end here. You can't proceed if you do not find a reliable package delivery partner to get those goods to your partners in Sweden.
Cargo Movers to Sweden focus on helping the small and medium scale businesses, so we offer them the best rates for exporting to Sweden. You can do yourself some good by getting a quote today. This will show you how economical it is to work with us.
We have a UP express saver service and it is meant to deliver your document to Sweden in a speedy manner. For those your documents that are below 1 kg in weight and which can be carried in a branded envelop, this is the best service for you.  This will guarantee you cheaper rates and on time express delivery UK to Sweden.
Because of the country's EU membership, you don't pay a dime in form of custom clearance when you ship from the UK to any of the Scandinavians. But because the two nations are within the EU vat area, the value added task is one of the things you should pay. We also work with many Irish haulage companies.
How long to ship to Sweden?
We have the DL express worldwide system which can get your parcel to your address the next day. This is if you hand in your exact pick up and collection addresses. But when it is a non-time sensitive stuff, you can stick with the road economy system through NT economy express. This will take 3 to 4 days to be delivered to your address in Stockholm or any part of the country. The things that will vary our delivery times include the pickup and delivery address and the type of service you chose. Just type in your pickup and delivery address in our calculator and it will give you a rough quote.
Shipping from Sweden to the UK
In 2011, this country gave UK its 12 largest imports, and this entails that about £7.7 billion worth of goods for Sweden were imported into the UK. Business Sweden said that the UK is the third largest economy where Swedish products end. Some of the popular brands that UK consumers buy are IKEA, GA and H& M. when you have the need to import from Sweden, you can enjoy our import services at much discounted rates through the TNT and DHL. You can get the quote instantly by typing in the weight and size of the parcel and filling in Sweden as the pickup location.
Shipping to Sweden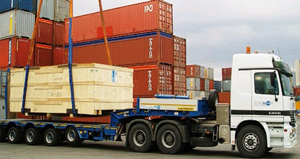 This country has one of the largest land areas in the union, though it has only 9 million people living in it. It is immigration that has increased the country's population growth to some extent. People who want to move to Sweden to live and work, and those on holidays, plus the entrepreneur may well have the need for parcel delivery while they stay here. When you need a shipping company for the shipping of you household and personal items, call on us.
Those who wants to ship their personal belongings to Sweden will be allowed to do this free of charge. This is if the items have been used for at least one year. For citizens of the country who are coming back to the country, they must have stayed away for one year, and must be staying in Sweden for more than one year for these properties to be allowed duty free. If your goods get to this country before you, you have the chance of your goods being bundled into the Swedish free port which entails that you won't pay a dime. This area has custom regulations relaxed for some purposes. We also do express delivery to Norway.
Sweden cargo shipping paperwork
When you want to ship to Sweden, some of the paper works you must have includes;
A detailed inventory; this is where you will have a list of your cargo shipping goods. This must be at least up to 3 copies each. This must also complain information about the content therein. You have to be very detailed and specific about the contents of each container. If you make an incomplete documentation, you will be punished by custom officers when it is discovered. Swedish customs form; you should have this if you are shipping a cargo to Sweden. This is one document you must sign, with another witness in Sweden.
Taxable items and restricted products
This will contain those items that you are expected to pay tax on, like goods that are less than one year and duties for the shipping of alcohol.
This is why it is advised for you not to ship alcohol to the country because you have to pay some extra charges. If you are bringing in medicine, you have to show the prescription and prove it when caught. Things like weapons, ammunitions, firearms and explosives can only be shipped with a special impact license given by the country's police.
Items Prohibited from moving to Sweden
There are some prohibited items you must bear in mind when you ship household items to Sweden. Some of such items are;
Live plants
Switch-blades
Wireless telephones
Narcotics and drugs
Also skins and ivory from some of the animals on the list of endangered species will not be allowed in.
Car transport to Sweden
Now, when you are planning on bringing your car to Sweden, then you have to be ready because you will be appearing before custom agents for proper clearance. People who are qualified to bring in household items without duties may also qualify to bring in their cars same way.
For you to qualify for this free shipping, you must have owned and used the car outside Sweden for at least one year before the time of shipment. You must also be ready to keep the car in Sweden for at least one year before you export it from the country again. Another thing is that this arrangement allows only one car for one person at a given time. There are regulations governing catalytic converters. You have to ask and get this information;
Before you ship a car to Sweden, you must have these important documents;
Interim insurance from a local insurance company in Sweden
Custom form which is different from the household goods one
The invoice used to purchase the vehicle which should have the price of the car, the data of the car and its place of purchase
The car's certificate of registration
Express moving to Sweden from UK by Danish haulage companies
Bringing In Pets
If you want to bring your pet with you to Sweden, the national board of agriculture must give you a special permit.
The pet must also go through the necessary medical examinations in the hands of a vet. You must come with an EU pet passport if you are bringing in the pet from an EU nation. Your vet can provide you with this. Some animals are also required to be quarantined for some period before they are imported into Sweden. The department of agriculture will clear you on the current rules. The fact is that a lot of planning and stress are involved in moving overseas. Just occupy yourself with the stress, while we do the shipping and delivery for you. When you choose the right cargo shipping company, your move, relocation, vacation, shipping and cargo delivery is complete. Get cheap last minute pallet shipping to Sweden and cargo to Luxembourg transport.